An 11Alive investigation uncovered an Atlanta plastic surgeon accused of performing multiple unneeded surgeries.
All of the procedures involve removing breast implants, which the women claim in lawsuits the same doctor told them were leaking and making them sick. Pathology reports submitted in the case show the implants were intact – not leaking. The women claim the unnecessary surgeries cost them thousands of dollars and altered their bodies forever.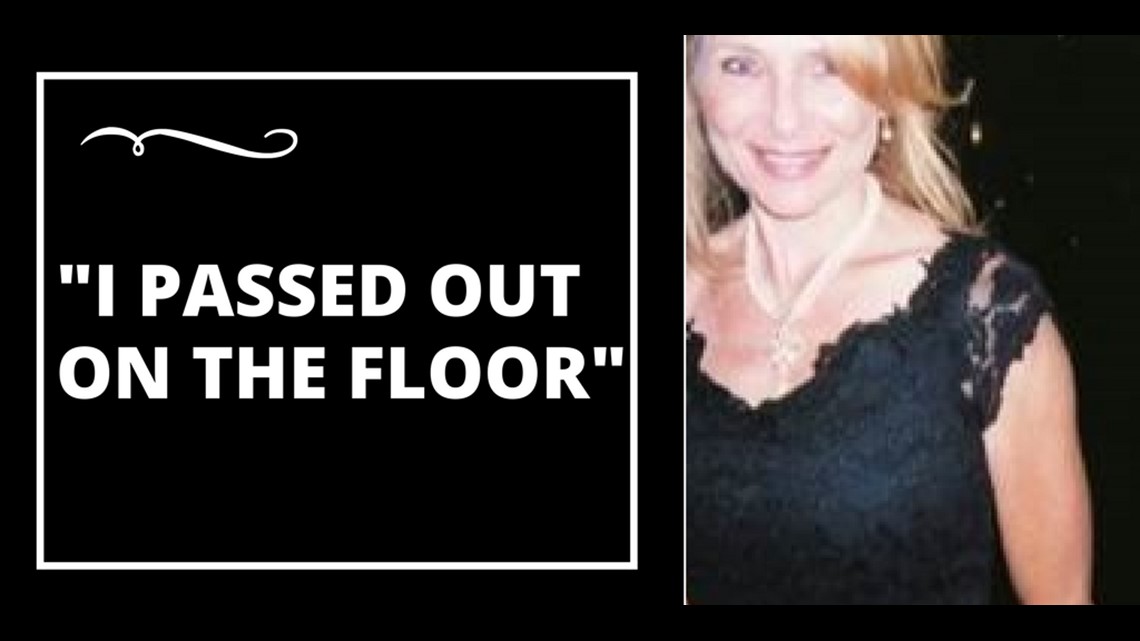 The surgeon, Dr. Susan Kolb, has a history of misconduct claims against her. Two metro Atlanta hospitals revoked her privileges, which prevents her from performing operations at their facilities.
One of those patients is Pamala Weems. In June 2016, Weems fell ill. After researching her symptoms online, she read ruptured silicone implants can make women sick. That's when she found Atlanta plastic surgeon Dr. Susan Kolb, author of "The Naked Truth About Breast Implants," which details how defective implants are infecting thousands of women.
Kolb owns and operates Plastikos, which identifies itself as a facility with 23 years as Atlanta's leading integrative holistic plastic surgery center.
It's easy to see why so many women identify Kolb as an expert in her field. The Discovery Channel featured her in a documentary series as an expert in breast implant illness. ABC's The Doctors featured her on a show, too. According to her website, she also hosts a weekly radio program called "Temple of Health," every Saturday.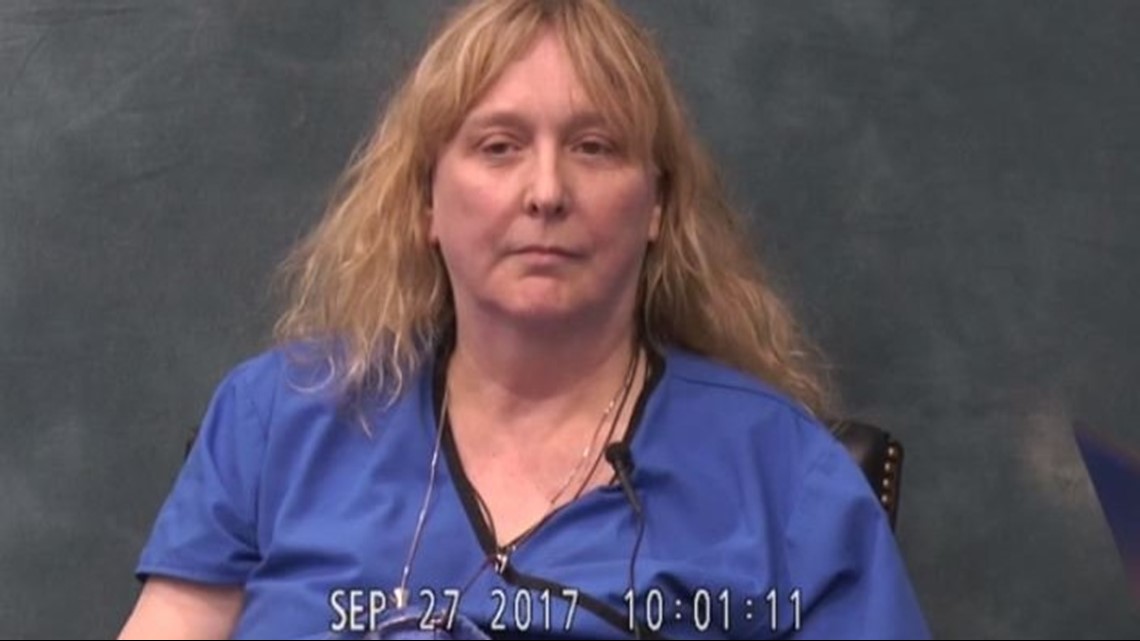 Taking Kolb's book and all her media appearances into account, Weems went to the plastic surgeon for help. She trusted her.
According to a lawsuit, Kolb ordered an ultrasound on Weems' breasts. In a report prepared from the ultrasound, it shows Weems' implants were "found to be ruptured" and "leaking." Weems says the finding scared her.
"It was posed to me as a life threatening situation, that if I did not have them taken out right away, I would be poisoned," said Weems.
The Alabama resident scheduled a surgery and Dr. Kolb removed her implants in August 2016. The implants were then sent to a pathology lab. According to a lawsuit, the pathology report did not find ruptured or leaking implants. Instead, it indicated both implants were completely "intact" and "filled with fluid."
When Weems read the results, she thought someone gave her the wrong pathology report. "The bottom line is, none of this was necessary," said Weems.
The 58-year-old says the surgery left her with a body she doesn't recognize anymore. "When I first took the bandages off in the bathroom, I passed out on the floor," said Weems.
Pam Weems pictures after breast implant removal surgery
In addition to permanent scars, Weems' lawsuit also claims she suffered from lymphedema, which can cause swelling and severe pain. The condition is associated with removing or damaging lymph nodes. Weems says Kolb told her silicone infected some of her lymph nodes and the tissue needed to be removed.
The lawsuit accuses Kolb of removing more than twice as many lymph nodes as Weems was told needed to be removed. In the video deposition, Kolb says that's not true. The doctor says the initial pathology report was incorrect because the lymph nodes were tore into pieces during the surgery.
In June 2017, Weems filed a malpractice lawsuit against Dr. Kolb. In a response to Weems' lawsuit, the surgeon denies the allegations. While Kolb declined interview requests, the 11Alive investigators uncovered a video deposition of Dr. Kolb admitting she didn't perform any test to confirm silicon poisoned Weems.
"These patients are financially challenged. There's no reason to do lab tests to prove things I already know," said Kolb.
Natalie Woodward is Weems' attorney. She represents two other patients with pending malpractice lawsuits against Dr. Kolb. She says all of the patients share a common narrative.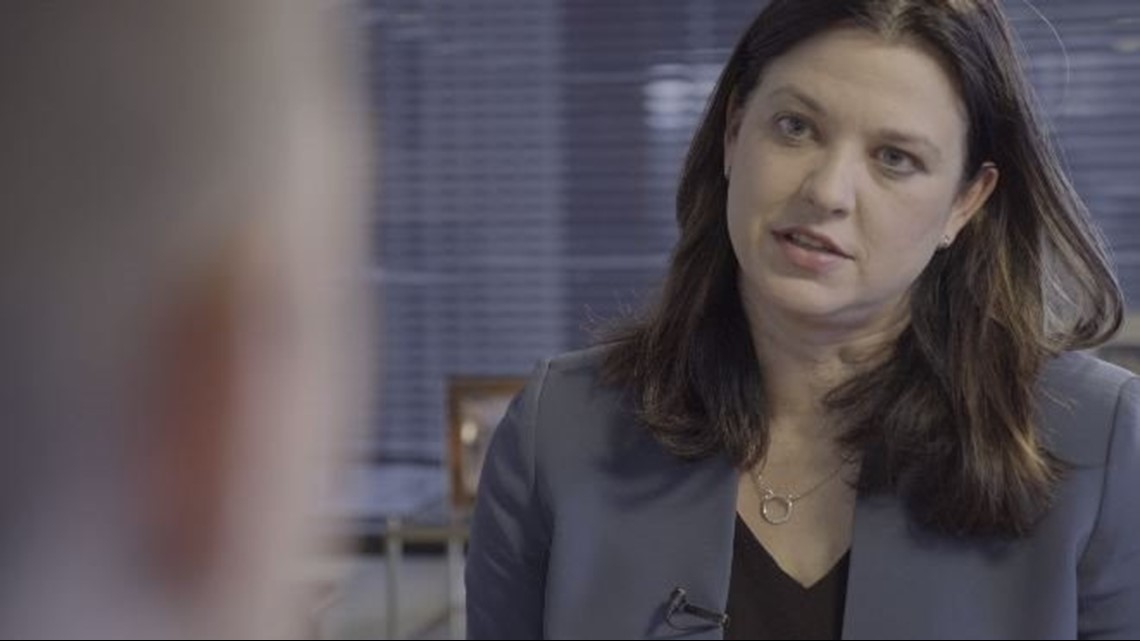 "These are women who are reacting to this diagnosis, that your implants are not safe that you are in danger," said Woodward.
The Atlanta attorney says before contacting her, patients found each other on social media first. "[They] began communicating with each other and recognized the similarity of their stories," said Woodward.
One of those patients includes Tracy Parker. In 2016, a friend sent her an article about breast implant illness. It didn't take long to find Dr. Kolb's book online.
"She was supposed to be the best in the world," said Parker.
After undergoing an ultrasound, Parker says not only did Kolb tell her that her implants were infected with mold, they were torn and leaking silicone in her body.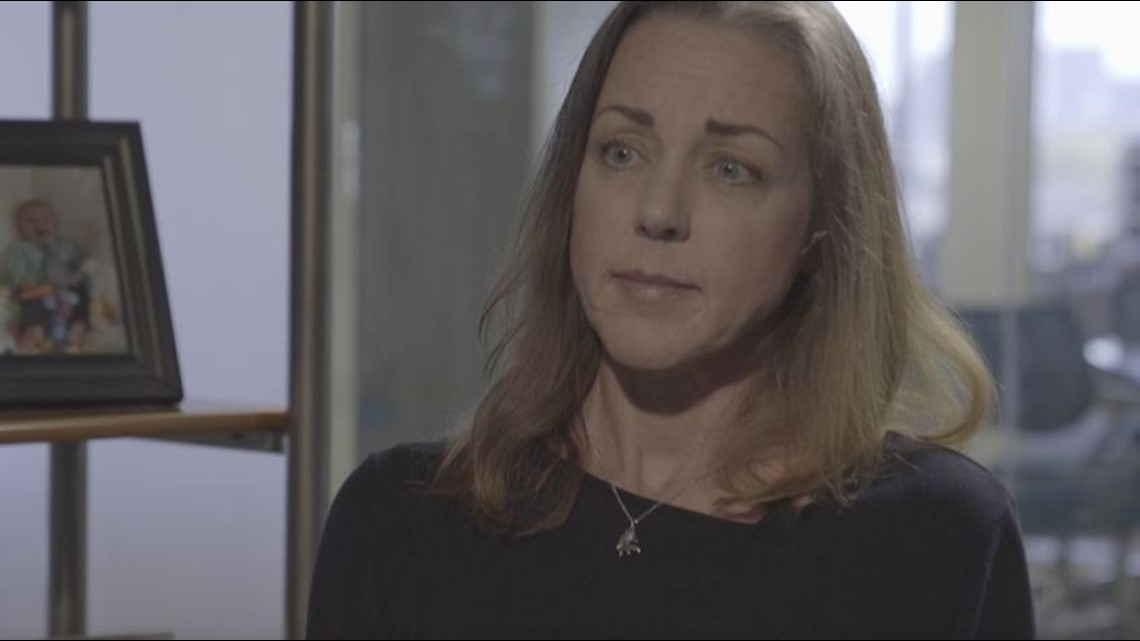 "She just confirmed that I was very sick and I needed to get them out," said Parker.
It cost the Cobb County resident nearly $9,000 to remove the implants.
"It was one of the most painful experiences of my life. It took months, many months to heal from that," said Parker. "I was very, very angry. It look me a long time not to be angry with myself for believing her," said Parker.
Pathology reports of Parker's implants did not indicate any tear, leak or mold.
The 11Alive Investigators uncovered two Georgia hospitals have revoked Kolb's hospital privileges in the past.
According to the state medical board, St. Joseph's Hospital in Dunwoody is one of them. In 2004, the board cited her for "unprofessional conduct." Because it's not an action on her license, details of the violation are not open to the public.
In the deposition though, Kolb says the hospital revoked her privileges because she wanted to carry a gun to work. The doctor claims she needed a weapon for protection after people unhappy with her book tried for years to assassinate her.
"There were multiple. The FBI caught the group and it stopped," said Kolb.
In the deposition, she refused to provide specific details of the assassination attempts or the group's name. She said doing so could put her life at risk.
Kolb also claims in the deposition the group didn't try shoot her. Instead, the doctor says the group used frequency weapons. "It's a directed energy weapon that either gives you cancer, a heart attack or takes your immune system down that you die of an infection," said Kolb.
"This is all stuff I shared with police and they agreed I was under attack," said Kolb. The doctor claims she reported it to the DeKalb County Police Department.
An email from the DeKalb County Police spokesperson Shiera D. Campbell, the public information officer, explained: "We checked our system and don't have any reports by Dr. Kolb's claims of assassination attempts on her life."
In 2008, Northside Hospital in Atlanta also revoked the doctor's privileges. In the video, Kolb says the hospital told her it was because they believed she was "psychiatrically unsound."
"Yea, they said that because I believed in reincarnation and clairvoyance," said Kolb.
In the deposition, Kolb also said she believes she has psychic abilities. "They're visions…they're just a vision. I've had them all my life even when I was a child."
She also explained that she's the reincarnation of Catherin Parr, one of King Henry the eighth's wives, who died in 1547.
Kolb also believes the U.S. government detonated a nuclear bomb above Antarctica in February 2017 to keep people away from discovering an ancient alien civilization frozen underground.
The plastic surgeon says she treated people for radiation exposure immediately after the bomb. She claims it impacted people worldwide.
"Absolutely. It's not in the mainstream media," said Kolb.
CONFLICTING MEDICAL OPINIONS
In order for someone to bring a medical malpractice lawsuit against a doctor in Georgia, state law requires another physician, typically in the same field, review the case and explain what they believe the doctor did wrong.
Dr. Donen Davis is the expert who reviewed the medical records for all three patients with pending lawsuits filed against Dr. Kolb. According to an affidavit, Davis is a plastic surgeon in South Carolina and has been practicing since 2002.
According to the lawsuits, Dr. Kolb used ultrasounds to identify if the alleged defective implants infected lymph nodes. In Davis' affidavit, he said he believes an ultrasound is "not a reliable test to diagnose Defective Implants."
In the his affidavit, Davis wrote, "Dr. Kolb failed to meet the standard of care when Dr. Kolb surgically removed Ms. Park's breast implants and breast capsules without a diagnosis, test, sign or symptom indicating any medical need for the surgery."
In the video deposition, Dr. Kolb says she's "one of the busiest plastic surgeons in the world" because other doctors have not figured out how to treat [breast implant] disease."
Kolb also claims she has a database of thousands of patients once infected by breast implant illness. When the attorney asked her in the deposition if she ever published any of her findings in a study, Kolb replied "it's not a good idea" because it was "politically incorrect."
Kolb claimed the implant industry and the Food and Drug Administration are not interested in breast implant illness.
"They've denied it on multiple occasions."
According to the Georgia Medical Board, Kolb has an active license. Click here for Dr. Kolb's profile on the medical board's website.
Kolb filed a defamation lawsuit against Weems after her former patient posted about her experience on social media. The doctor claims Weems posted false information and it has financially impacted her practice.
"I have no idea why she reacted that way. I think it was very unusual. Because I have, in a 30-year career, I have thousands of patients and I've never had a patient react that way," said Kolb.
In an interview she gave to the TV show The Doctors, Kolb said she had saline implants herself. At the time, she told the TV show her implants "will probably will need to be changed out every 10 to 15 years in order to be safe."
Watch the full investigation, Friday after the Olympics on #TheLateFeed