Nick Carusillo wanted to get better. He spent years in and out of addiction and mental health facilities in North Carolina trying to find the right treatment for his bipolar disorder. As many people with mental illness do, he often self-medicated himself with narcotics to cope.
His father, Mike Carusillo, says doctors diagnosed his son when he was 20, but he and his wife saw strange behavior years before.
"He was so angry and so volatile," said Mike. "I said, there's something wrong with him, something medically wrong with him. But, at the time, we didn't know," said his father in an interview at his home near Charlotte, North Carolina.
When Nick was on his medication, lithium, he functioned normally. Off medication, he could spiral out of control. After a recent manic episode this past June, Nick asked his mother to record cell phone video of himself. It was supposed to be used as a reminder of his struggle and to give him hope.
"I'm at the end of my rope," Nick said in the video. "Be willing to do whatever it takes to get better because you're worth it."
WATCH | The Reveal airs Sundays at 6 p.m. on 11Alive
About two months after he recorded the video, the 29-year-old admitted himself into a Doraville, Ga. facility called the MARR Addiction Recovery Center. A few days later, Mike said a counselor called him and his wife to tell them their son was doing well, participating in therapy and taking his medication. "The counselor gave us the impression things were good," he said.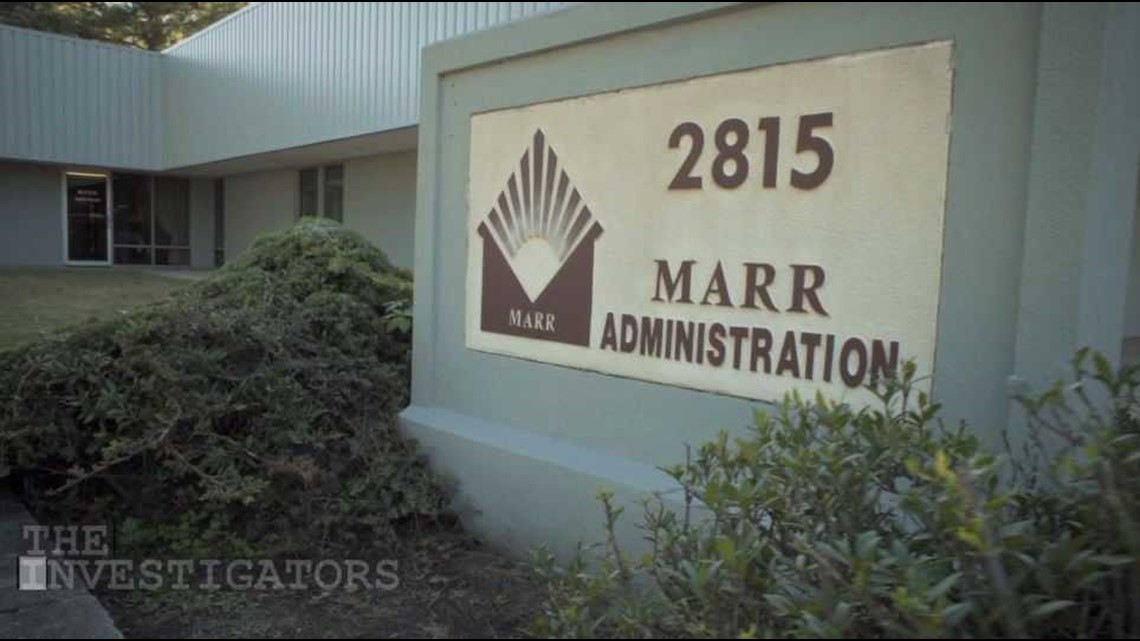 Nick's long-time clinician, Janet Cross, says a MARR counselor called her. Cross said she told the counselor about Carusillo's bipolar diagnosis and that he had a history of psychosis and manic episodes if taken off his medication.
"I told them if they needed help with Nick to call me. MARR never did," said Cross, a psychiatric nurse.
About three weeks later, on September 19, Nick's parents received a phone call from the same counselor at MARR. This time, MARR was telling them their son was being released in a few hours and without his medication.
The senior Carusillo was shocked. He said he warned the counselor.
"I said, 'You have to listen to me as a father, if you release him today, something terrible is going to happen. If he ends up dead on the streets of Atlanta, this is on y'all shoulders,'" Mike said.
Three days later, Nick did.
According to 911 recordings, drivers saw a man wearing no clothes run onto the travel lanes of Interstate 85 at 4:18 a.m. It was Nick Carusillo. A DeKalb County detective says he curled up into a fetal position and was run over twice.
The next day, police called Nick's parents to notify them about their son's death.
"That's not the way he deserved to die," said Mike Carusillo.
The MARR Addiction Center declined to be interviewed. Instead, it sent a letter to the 11Alive Investigators, writing: "On behalf of everyone at MARR Addiction Recovery Center, Nicholas and his family have been in our thoughts and prayers since this tragedy and remain so today. It is not our policy to comment on the care or treatment of individuals we serve."
This isn't the first time the facility has been criticized for patient care. In 2015, someone at the facility overdosed on heroin. The death sparked an investigation by the Georgia Department of Community Health. According to inspection records, the state found the facility was "not in compliance" for having "sufficient types and numbers of staff on duty…to provide for safe supervision of clients."
The following year, the state didn't re-inspect the facility. It didn't have to. The only time the state requires addiction facilities to undergo an inspection is the time addiction center operator apply for a license. The state health department says after that, inspection frequency is periodic and mostly complaint driven.
Lawmakers who represent the district where the facility is located say that's not good enough.
"It makes sense for this state to check on these facilities beyond the current inspection regime – which is minimal," said state Rep. Scott Holcomb (D-Atlanta). "The state should consider implementing a system that includes reviews based on various risk factors – such as harm to patients or complaints."
State Senator Fran Millar, a Republican, agrees. "If we can inspect restaurants once a year, then facilities like these should face similar scrutiny," said Millar.
One of the most influential state senators plans to take action. Sen. Renee Unterman (R-Buford), chair of the state's health and human services committee, believes more oversight is needed to addiction treatment centers. There are more than 400 addiction centers the state.
"I don't think our laws are sophisticated for a vulnerable population," said Unterman.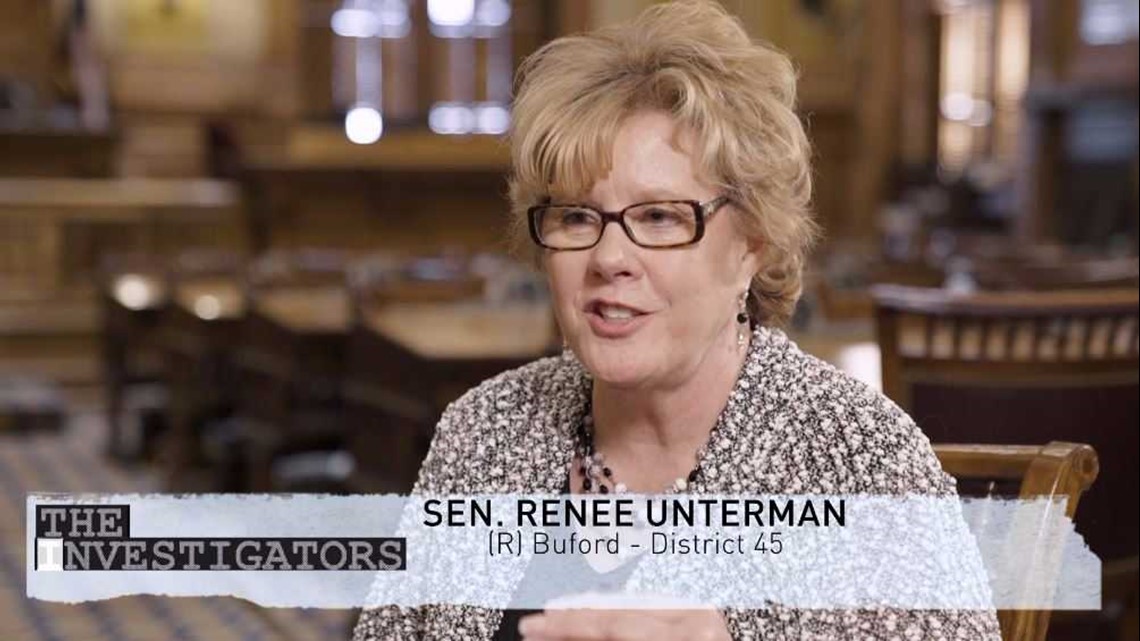 Unterman says she plans to file legislation next session to request additional state funding to do more inspections. She also believes facilities should be required to have a long-term plan in place before discharging patients.
"It's no different than when you go into a corrections institute," said Unterman. "Often time when they go into a facility they are put on medication, but when they are discharged they come off their medication and that's what makes the revolving door," said Unterman.
MARR's CEO, Jim Seckman, said he welcomes more inspections. Seckman says MARR has been in operation for 40 years and has successfully treated more than 20,000 patients. He also points out a state inspection before Carusillo's death found no deficiencies.
JANUARY 18, 2019 UPDATE: It took almost a year for Nick Carusillo's family to get the results from his blood tests. The family requested two tests; one by a forensics lab run by the Georgia Bureau of Investigation, and a second by a private lab.
Both tests show that he didn't have any drugs or alcohol in his system the night he ran into traffic on I-85 and died.
His family believes those results prove Nick was going into a psychosis as a direct result of not having his medication.
Carusillo's parents ask anyone who feels compelled to donate in their son's name to consider these two organizations:
The Reveal is an investigative show exposing inequality, injustice, and ineptitude created by people in power throughout Georgia and across the country. It airs Sunday nights at 6 on 11Alive.
More of The Reveal: