A former Georgia mayor and his daughter will likely never be prosecuted for their involvement in $500,000 that went missing from the small town of Broxton.
In 2010, a Coffee County grand jury indicted former mayor Bobby Reynolds and his daughter Tracy Lott, the town's former city clerk. Lott was charged with felony theft and admitting to lying to law enforcement. Reynolds was charged for failing to monitor city finances.
Eight years after their indictment, 11Alive News discovered a judge dismissed the case this past July, because the district attorney failed to take the case to trial in a timely manner.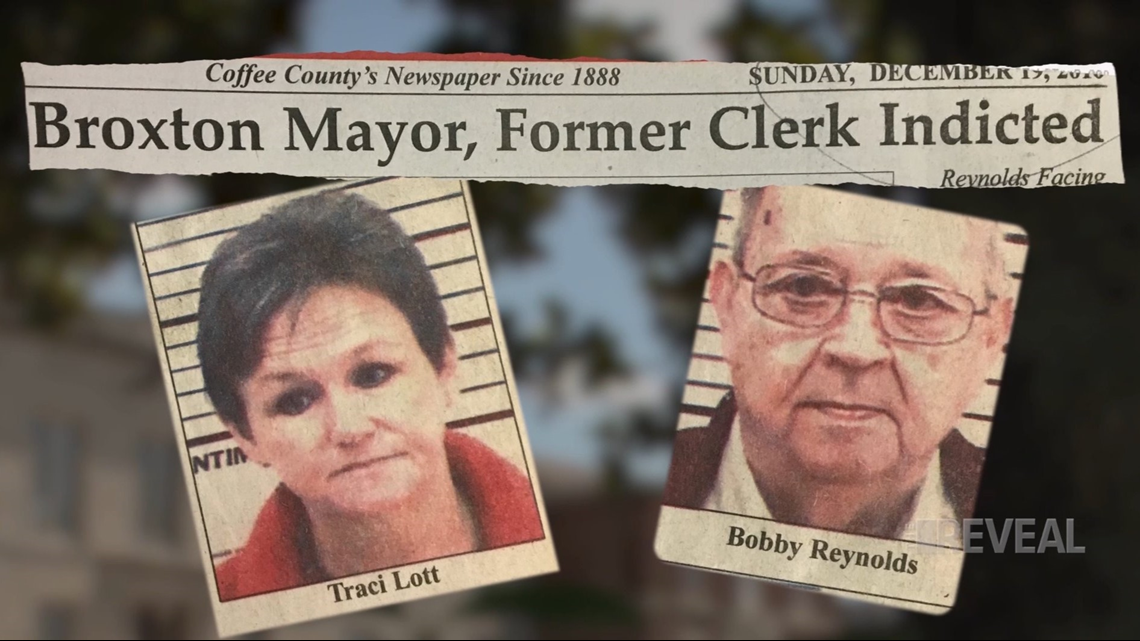 The charges came after multiple audits identified mismanagement of city funds and missing money. In 2006, an auditor uncovered someone "embezzled $569,942" from city hall. That's more than enough money to pay all ten city employees for a year and a half.
"Bobby was kinda like a kingpin around here," said Hal Presley, a vocal critic of Reynolds who blames him for the town's financial struggle. "That's an awful a lot of money for this town. A lot of money," said Presley.
The same audit discovered the town's former city clerk played a part. The auditor wrote that he identified Lott overpaid herself $36,000 and strongly suggested Broxton City Council attempt to retrieve the money.
The auditor also wrote Lott had $21,683 in uncashed checks in her possession that "should have been deposited to the city's bank accounts."
In 2010, an investigator with the Georgia Bureau of Investigation interviewed Lott about the missing money. In the GBI interview by investigator Chad Lott, he told the former city clerk what he suspected.
"I think you knew this audit was going on, you knew you weren't going to have a job," said investigator Lott. I think you took advantage of the situation and wrote yourself a few payroll checks and wrote them down as vacation."
During the interrogation, the city clerk and the GBI investigator discussed the public's perception of whether they were related because they have the same last name.
According to the investigator, his cousin was once married to Tracy Lott's nephew.
According to audio of the interrogation, Lott admitted to lying about where she kept some checks and to paying herself more than she should, but disagreed on the amount and said it was an accident. According to the audit, Lott eventually turned over about $80,000 in uncashed checks to the GBI.
"I did wrong. I'm admitting to you, I did wrong," Lott told the GBI investigator. "I realize every bit of it. But, as far as stealing…no I don't."
As of mid-November, city staff and its current mayor tell 11Alive they're not sure where the remaining money went.
Pressley suspected there would be a trial based on Lott's admission and evidence.
"If she wrote checks and she was not entitled to them, then she stole them and I would think that would be enough to prosecute her," said Pressley.
This March, an attorney for Lott and Reynolds filed a motion to dismiss the charges for violating their right to a speedy trial. About four months later, the judge agreed and tossed out the case.
Reynolds declined to an interview, but during a brief phone call, he said having the indictment over he and his daughter's head destroyed their reputation. He denied any involvement of the missing money.
11Alive left Lott repeated voicemails. When she didn't respond, 11Alive attempted to interview her in person. Lott declined and asked us to leave her property.
The current district attorney is George Barnhill. He also declined interview requests, but explained in an email that wasn't enough evidence to go to trial.
"The last two District Attorneys had not felt there was enough evidence to take the cases to a jury trial, we were not able to gain any additional evidence, and after extensive review neither I nor the Senior Assistant DA assigned to the cases thought we had enough to prevail in Coffee County," said Barnhill.
Harold Ragsdale is one of the 21 grand jury members who indicted the mayor and his daughter in 2010. He says was surprised to hear a judge dismissed the case.
"It's like a waste of our time, taxpayers time, and both for the Reynolds-Lott families and the judicial system," Ragsdale said. "It failed us all."
Former District Attorney Rick Currie was prepared to take the case to trial, but then requested a continuance, according to a local newspaper in August 2011. Currie did not explain why and did not set a new trial date. "I will try to put a priority on resolving these cases," Currie told the Times-Union following the continuance.
This past September, Currie says he doesn't remember why he didn't take it to trial. "I remember that I was gearing up for trial and then something happened and I don't remember what that was," said Currie, now the city attorney for Waycross, Georgia.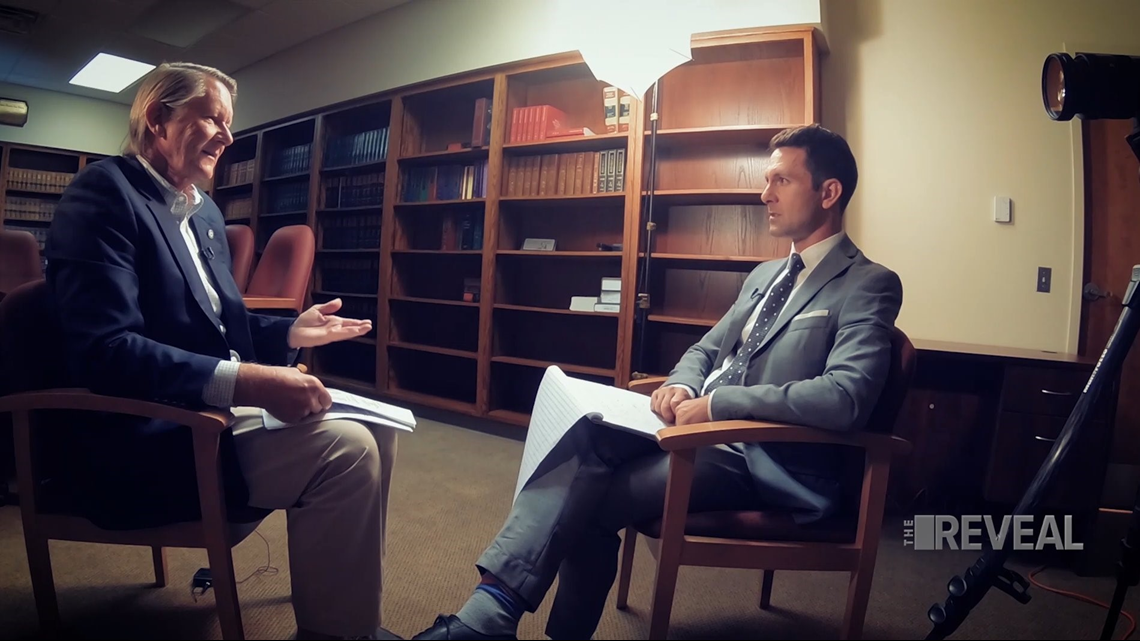 Broxton doesn't buy it. "I don't understand how he would not remember something like that," said Currie.
Currie does remember it would have been a difficult case to get a conviction because the audit identified years of missing financial paperwork. "The word that keeps coming back into my mind is FUBAR - fouled up beyond recognition," said Currie. Despite his lapse in memory, the former DA says he did everything he could to bring it to trial.

Kay Lavine is a former prosecutor and now an law professor at Emory University. "I think that response is puzzling, that he did everything he could, without having to document what else he did do following the grand jury indictment," said Lavine.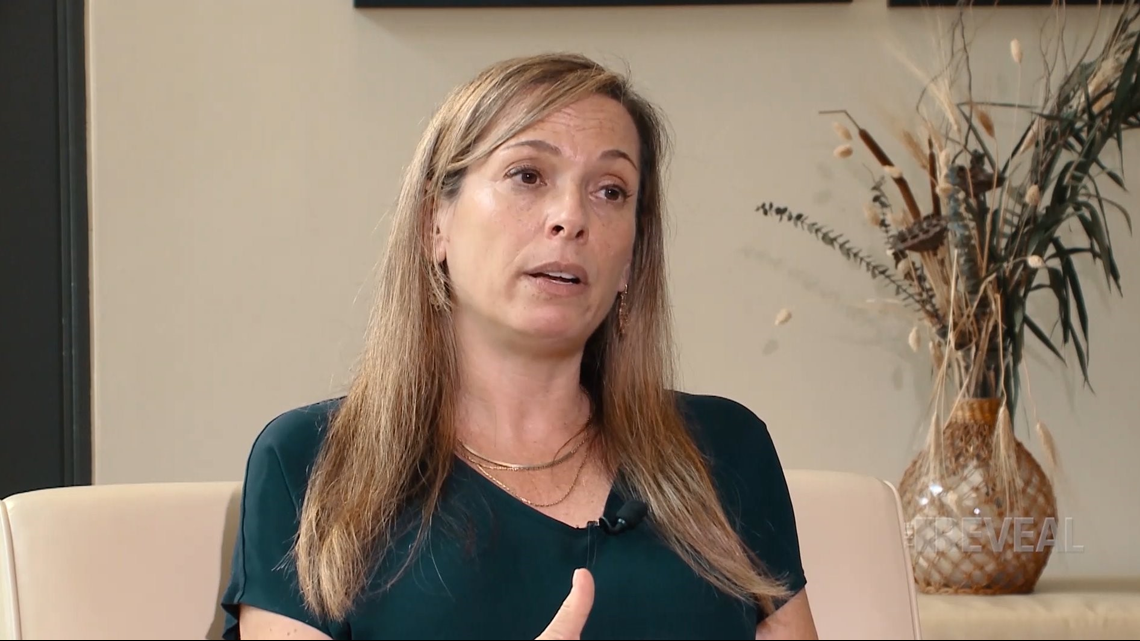 It's important to note that Reynolds and Lott's case dismissal is not the same as an acquittal, where a fact-finder has proven the government has not met its burden of proof, said Lavine. It's also not a decision on the quality of the evidence at all. It's purely a legal decision that the state failed to prosecute the case in a timely manner.
"When cases drag on and on, what we end up seeing is a very favorable plea deal for the defendant because the prosecutor's case has gotten weaker over time," said Lavine. "So, that may be very well for the defendant, [it] may not be well for society.