DEKALB COUNTY, Ga. — No one knows his name, or where he came from. But the more his story is shared, the more likely it is to finally get answers to a 20-year-old mystery in DeKalb County.
Watch the story now on 11Alive News at Six.
On Feb. 26, 1999, the body of a young boy was discovered in a wooded area near a small church cemetery on Clifton Springs Road in south DeKalb County. Now, the National Center for Missing and Exploited Children is hoping that new skull and facial recognition will finally help determine who the boy was – and why he was left for dead.
Archived 11Alive footage from 1999 shows the search for answers after someone discovered the boy's body.
"The condition of the body precludes a facial identification, finger prints … things we usually use to identify someone," DeKalb County's assistant chief Medical Examiner Dr. Gerald Gowitt said in 1999.
"We now know as much as we are going to know about the body," said former 11Alive correspondent Kevin Rowson, who currently works for the FBI in Atlanta.
RELATED: His body was found in a church cemetery. Do you know him?
The National Center for Missing and Exploited Children released images Thursday of how the boy might have looked before his death. The Center believes the boy died several months before he was found.
PHOTOS: Do you recognize this boy?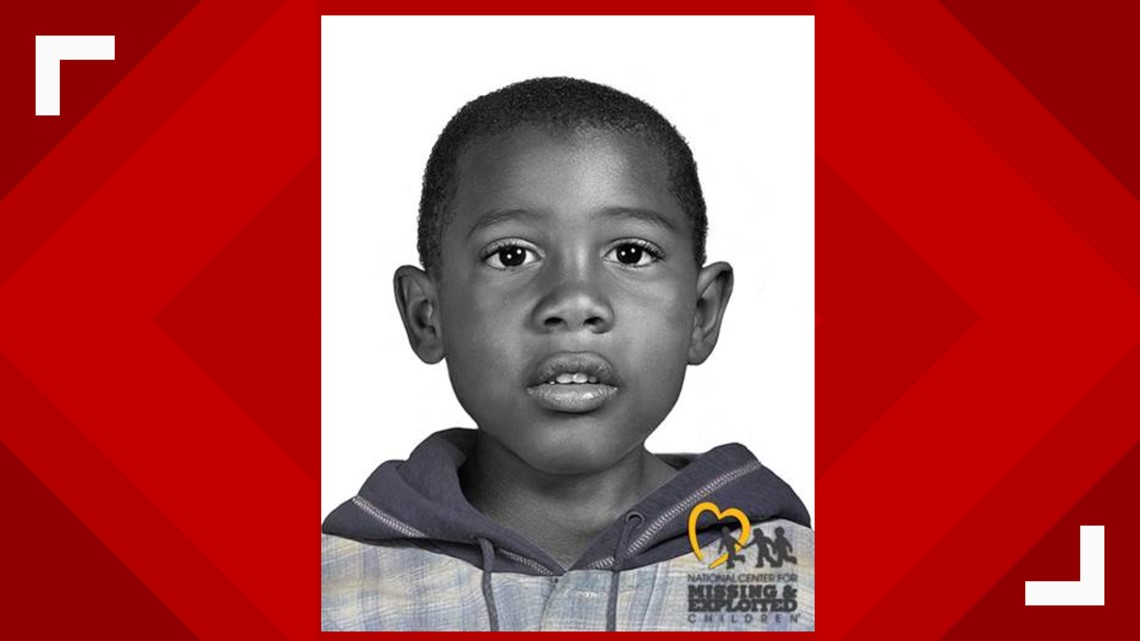 In 1999, investigators built a clay reconstruction of the boy's face, hoping someone would come forward.
WXIA
During a press conference at the time, they showed the boy's size 11 Timberland hiking boots. The product number listed on the shoes shows they were sold east of the Mississippi River. Investigators believe he was about 4 feet tall and weighed less than 60 pounds.
He was wearing a large hooded sweatshirt and red denim jeans when he died. New forensic analysis of the boy's bones and teeth suggest that he was likely born in the Southeast – maybe Georgia, or Florida.
WXIA
"I thought, a child this age, that we would have got a break in the identification fairly quickly," Gowitt remarked.
With help from the National Center for Missing and Exploited Children, DeKalb County investigators scoured through databases of missing children. But 20 years later, his identity and cause of death are still a mystery.
Weeks after his body was found, Clifton United Methodist Church held a memorial service for the unknown boy.
"I cried. It was just so sad to think someone would give birth to a child and not miss it," a woman told 11Alive outside the church in 1999.
Another woman told reporters she drove past the cemetery every day and was shocked to learn a boy was abandoned there.
"I think its sad. Someone should have been looking for this child by now."
A blank headstone was placed at the cemetery where the boy's body was found. It remains a symbol of an unknown life, that was lost.
MORE COLD CASES |
She was a mother, a topless dancer -- and possibly murdered by the most prolific killer in history
Georgia Guidestones: A backroad curiosity with a mysterious origin
GONE COLD | The Dumping Grounds: A trail of bodies hidden in plain sight
Into the woods: Where is DeCorrius Jones?