EDITOR'S NOTE: 5 Roses, 2 women is a digital series—along with the 5 Roses podcast—detailing the timeline account of events, based from the case files received from the Atlanta Police, East Point Police and the FBI via the APD, that included interviews with witnesses and those closest to Mary Shotwell Little and Diane Shields.
GAINESVILLE, Ga. -- While police continue sifting through leads as they pour in, a story is brought to their attention that could break Mary Shotwell Little's case wide open.
On Sept. 9, 1966, Larry Stargel, 23, of Gainesville, Ga., pens a letter to police from Reidsville State Prison, requesting an interview regarding Mary's disappearance. He is serving a life sentence for a murder conviction in Hall County, Ga.
Eleven days later, Lt. Jack Perry goes to Reidsville State Prison and interviews Stargel in the warden's office at 2:45 p.m.
Stargel tells Perry that he was employed at a theater in Gainesville in July 1965. A man named Gerald "Jerry" Mason approached him in the theater.
They became friends and made regular trips to Atlanta together, where they met up with a 25-year-old man and hung out at the Imperial Hotel at Ivy and Peachtree Street.
He tells Perry that the threesome spent a lot of time at the Domino Lounge within the Imperial Hotel. And he, along with a few other men, committed several burglaries in the College Park area.
One night, after Mason, 23, had been drinking, Stargel says, he told him he wanted to show him something.
They drove to the Atlanta Municipal Airport and looked into a telescope. Mason pointed and said Mary is buried out there, indicating that her body was near a construction site behind the airport. Mason, he says, also showed him a C&S charge card, bearing Mary's name.
According to Stargel, he accompanied Mason and the other man to the airport a few times, where they would open a baggage locker and remove a brown envelope. The only thing that they would tell him was inside, was "money." Stargel tells the detective that Mason and the other man were blackmailing someone in Atlanta and that they had been paid to kidnap Mary.
Perry passes along this information to Ponder for further investigation by the FBI.
On Sept. 23 at 9 a.m., F.L. Russell and G.E. Davis contact Charles Fairbanks and Kenneth King with the FAA at the Atlanta Municipal Airport to verify Stargel's story.
Fairbanks and King take them to Slide Slope Runway on the southwest end of the runway, known as runway No. 33.
King tells them that on Nov. 30, 1965, he saw what looked like a freshly dug hole with dirt covering it. Police note that the area has been washed over and a rock is placed on top of it. It would be necessary to have the construction department dig up the location—however, first they would have to contact Fred Lowdness, the AFS chief for clearance.
They make note in the case file that this investigation is "incomplete."
On Oct. 12, FBI special agents, William Tower and Nelson Klein Jr., re-interview Stargel, who gives a detailed, 19-page statement.
He initials each page of the statement but refuses to sign it. He tells the agent that the reason for discrepancies in his story to APD and to the FBI, was because he was not ready to put himself in the middle of the crime and admit his own guilt.
******
On Oct. 14, 1965, Stargel goes to a movie alone at the Loew's Grand Theatre on Peachtree Street in Atlanta.
He gets out of the movie around 3:30 p.m., and heads over to the Henry Grady Hotel where he is meeting Mason at 4 p.m.
Mason and another man ask him to go to a James Bond movie, "Thunderball" at Lenox Square Theatre. He obliges.
The three men arrive at the theater at 4:30 p.m. But after the movie, they ask Stargel to stay in the theater for a few more minutes until they return.
At 8 p.m., Mason returned to the theater alone and tells Stargel that he wants to go back to the hotel to clean up. He's carrying a large paper shopping bag with handles. They go to the Imperial Hotel and go to a room registered under the name "Dean Lucky," Mason's alias.
Mason is wearing a bright yellow windbreaker jacket, black pants and a yellow shirt—which makes the bright-red blood on his right sleeve and on the leg of his pants stand out. Mason tells Stargel that he needs to meet with the other man in Mount Holly, N.C., by 9 p.m. Mason changes his clothes and they grab dinner at the hotel.
Mason leaves and Stargel takes a bus home to Gainesville, Ga.
The following Sunday, Oct. 17, 1965, Mason and the other man come to the theater where Stargel works. After the theater closes, they all go to the Imperial Hotel in Atlanta, and Mason shows him a large sum of money, which he claims is $5,000 for a kidnapping.
Mason says, "Remember when we were out at Lenox Square? You remember, I had blood on my jacket?"
Stargel asks him if they killed someone and Mason replies, "No, she's not dead yet."
But he tells Stargel that they were paid $5,000 each to kidnap this woman. When Stargel questions Mason's story, Mason pulls out a C&S charge card with Mary Shotwell Little's name on it.
Stargel says, "Don't you know you'll get caught, everybody in the state of Georgia is looking for her."
Mason replies, "They'll never find her. We aren't worrying about her being found because she won't be found."
He does not see the two men for three weeks until they show up at his theater unannounced again.
They pile into a car and drive to a house in the mountains, via a dirt road near Mount Holly, N.C.
Upon entering the small house, there are three other men there around 30 years old. They leave soon after.
Stargel goes to bed but is awaken by arguing at 4 a.m.
A man is arguing with a woman in another bedroom. He hears the woman ask if they are going to take her back to Atlanta. He hears the man reply, "Keep on talking and you are never going back."
The next morning, Stargel questions Mason about the woman.
"It's the Little woman we kidnapped from Atlanta," Mason answers, promising that they are taking her back to Atlanta the day after tomorrow.
Mason takes Stargel into the bedroom where he sees a naked woman sleeping on the bed—her bottom half is slightly covered with a sheet. She has several bruises on her arm, forehead, neck, jaw and cheek. But he can't get a good look at her face. Her hands are tied behind her and her feet are tied with a thin white cord. She has a white, cloth bandage over her right eye.
In the days that follow, a man takes food into the woman once a day.
The day they are ready to leave, he gives her some mis-matched clothing to put on—a brown skirt and blouse.
With the woman in tow, the three men, including Stargel, leave the house around 1:30 p.m., to head back to Atlanta.
Stargel is in the front passenger seat and Mason is driving. The man and kidnapped woman are in the backseat.
Within 15 minutes on the road, the woman looks out the left rear window.
The man violently grabs her by the mouth and jerks her over to him. He pulls out a long, fishing knife and plunges it under her left ear.
He thrusts the blade about seven inches into her skin, as blood gushes from her neck.
He shoves her to the floor.
She attempts to get up but then settles back into a heap on the floor, where he throws a heavy rug over her limp body.
On Oct. 13, 1966 the FBI Charlotte office contacts the Atlanta office to tell them that the man Stargel accused of killing Mary in the backseat of the car was employed by the city of Mount Holly Water Department from Sept. 27, 1965 to Jan. 14, 1966.
Their records indicate that he worked nine hours on Oct. 14 and five hours on Oct. 15, 1965, during working hours of 7 a.m. to 4:30 p.m.
******
Mason, the man Stargel accused of Mary's kidnapping, was convicted in 2003 for the murders of two El Segundo, Ca., police officers in 1957.
He died in a South Carolina prison in 2017, while serving two concurrent life sentences, according to Luis Patino, spokesman for the California Department of Corrections.

The Diane Shields' murder case and the Mary Shotwell Little's missing persons case have gone cold for more than 50 years. Detectives have come and gone—investigated, retired and died, before ever getting to the truth.
Do you know what happened?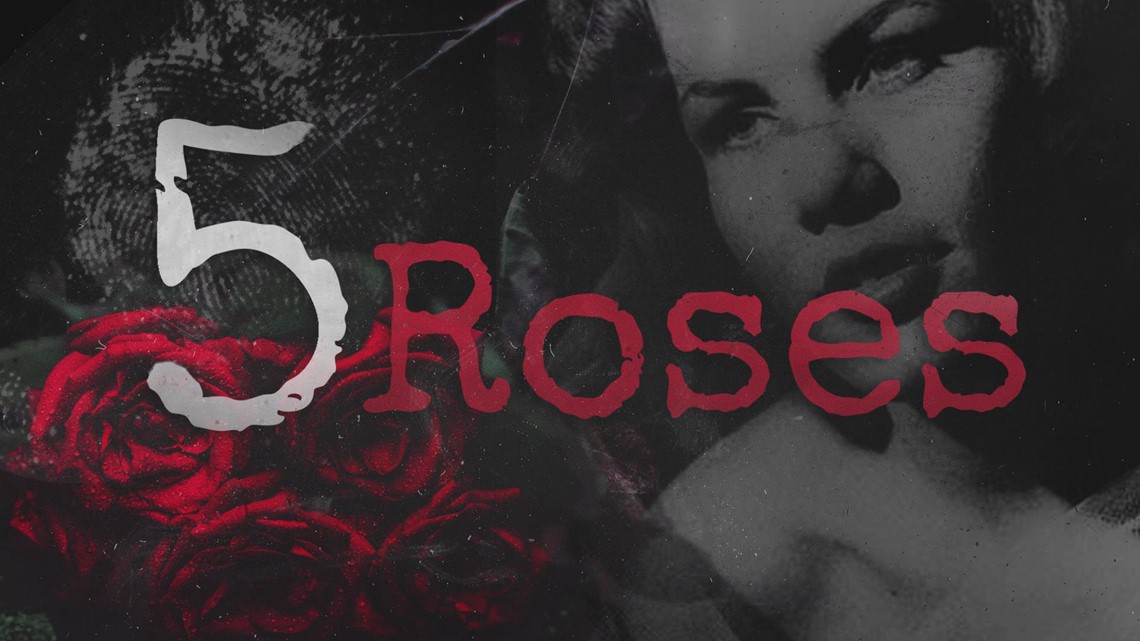 This timeline narrative detailing the last moments of their lives and the investigations that ensued thereafter are taken from the case files and police interviews from the 1960s, as well as interviews with family and investigators from present day.
5 Roses is part of Gone Cold—an ongoing digital series, where Noll investigates some of the most infamous and lesser-known cold cases in Georgia. She's digging for answers for the still-grieving families who long for them, and for the victims who have never found their justice.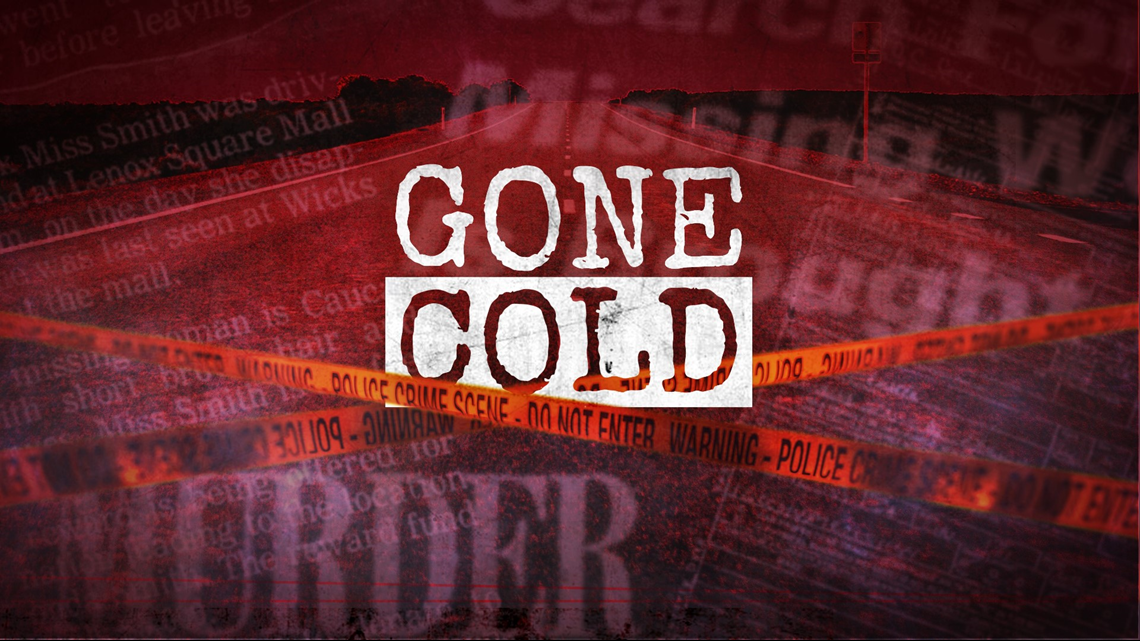 Jessica Noll is a multimedia journalist, who focuses on in-depth, investigative crime/justice reports for 11Alive's digital platforms.
5 Roses photos provided by: APD, East Point PD, John Fedack and Sheryl McCollum.
5 Roses graphic by Joshua Coats.