ATLANTA —
An eternal connection
Two small-town women, who never met, moved to the big city with big dreams. Their stories would cross paths, altering the city's landscape of southern charm, hospitality, and just a dash of Mayberry—lifting a thin veil of false security and creating fear among women for generations to come.
And changing Atlanta forever.
In 1965, newlywed bride, Mary Shotwell Little, vanished from Atlanta's Lenox Square shopping center.
About 18 months later, and just a few miles away, newly-engaged Diane Shields was found murdered in the trunk of her own car in 1967, alongside an East Point, Ga., dry cleaners and laundromat.
Both women worked for the same bank. Both received seemingly distressing phone calls. Both received roses at work.
But more than 50 years later, questions loom.
And will their lives and subsequent demises meet somewhere in the middle, entangling the mysteries surrounding them both?
EDITOR'S NOTE: 5 Roses, 2 women is a digital series—along with the 5 Roses podcast—detailing the timeline account of events, based from the case files received from the Atlanta Police, East Point Police and the FBI via the APD, that included interviews with witnesses and those closest to Mary Shotwell Little and Diane Shields.

This tangled mystery begins in 1962.
Mary Shotwell, of Greensboro, N.C., graduates from the University of North Carolina at Greensboro and moves to the future awaiting her in Atlanta.
Atlanta… the mecca of the South, chock full of booming businesses like Coca Cola, a heavy civil rights scene and a bustling bank industry.
And Citizens and Southern National Bank, known as C&S Bank, was the big name in town.
A 22-year-old Mary is full of ambition with her sights set on the glitz and glamour of the big city.
She smokes Kent cigarettes and enjoys reading, dancing, TV and movies.
Her light-brown hair, turned under in a pageboy cut, accentuates her porcelain-like skin and hazel eyes. She's slender and stands 5'6 ½" tall.
She is the quintessential girl next door.
After making her move to the city, she starts her job as a secretary at Citizens and Southern National Bank, also known as C&S Bank, on July 2, 1962. She works under Gene Rackley at the Mitchell Street branch and makes about $385 a month.
She lives at 1300 University Dr., N.E., with some fellow banking women: Judy Brownlee, who works with Mary at the Mitchell Street branch, Sandra Green, works at the Roswell branch, and a teacher, Martha Mahaffey.


On Sept. 29, 1964, Mary applies to be a volunteer "Gray Lady" with the DeKalb County American Red Cross—providing hostess-type and non-medical services to patients at Emory University Hospital.
Subsequently, she volunteers as a Gray Lady a handful of times through December 1964, but abruptly quits after receiving "annoying, obscene" phone calls at the hospital.
Two months later, Mary meets Roy Little Jr., a graduate of The Citadel in Charleston, S.C. He was a first lieutenant at Fort Benning's medical branch—but was discharged from the Army earlier that month.
The two are introduced by William McIntosh Fambrough, a fellow Citadel graduate and Mary's ex-boyfriend.
On Nov. 8, Little calls Mary to invite her to a football game, and they begin dating a few weeks before Thanksgiving. They see each other several times over the next few weeks and become "enamored of one another," becoming a steady couple by December.
Around Christmastime, the couple decides they want to tie the knot.
Little purchases an engagement ring as the couple rings in the New Year: 1965. Two months later, he proposes to a now-25-year-old Mary, with a white gold, solitaire-diamond Tiffany & Co., ring.
Following the announcement of their engagement, there is some friction among Mary's roommates and Little.

On Sept. 4, 1965, Mary and Little marry at Myers Park Presbyterian Church in Charlotte, N.C. He slips a white gold wedding band with the inscription: "RRL to MWS 9-4-65," on her finger.
They are now Mr. and Mrs. Roy Little Jr.—and Mary is now Mary Shotwell Little.
The newlyweds honeymoon at the Grove Park Inn in Asheville, N.C., before returning to Atlanta on Monday, Sept. 6, 1965, so that Little can start his new job as a bank examiner with the State of Georgia Department of Banks.
On Oct. 8, Little gets off work around 1 p.m., and Mary arrives home at 5:30 p.m. Together, they drive to her family's home in Charlotte, N.C., for the weekend. And while there, they check on their wedding photos.
After a weekend of visiting family, the newlyweds of six weeks return to their Decatur, Ga., home at 10:30 p.m.
Two days later, Little leaves for LaGrange on a business trip on Monday, Oct. 11—about two hours southwest of the city—where he is making an audit for C&S Bank. He checks in at the Town and Country Motel and goes to his room, No. 41.
The next night, Little talks briefly to his wife on the phone around 8:30 p.m. They make small talk while she has a friend over. It's the last time he will ever speak to his bride.

Oct. 14, 1965… It's a warm fall day in Atlanta, nearly 70 degrees.
Mary works until 4:45 p.m., but before she leaves the bank, she cashes a personal check for $25. She has plans to meet her friend and C&S Bank co-worker, Ila Stack, for dinner and some shopping at Lenox Square.
Driving her gun-metal gray, 1965 Mercury Comet, Mary pulls out of the Allright Parking lot at Nelson and Forsyth streets, which is situated across the street and behind C&S Bank and makes her way to Lenox Square, just a few minutes away.
Wearing a dark olive-green, sheath-type, long-sleeved dress with little white flowers and button cuffs, small collar and belt, Mary pulls her outfit together with black flats and flesh-colored pantyhose.
On one finger, she dons her wedding ring; her other, adorned with her college class ring from the University of North Carolina—a yellow-gold band with a flat, black onyx. Her wrists sparkle with a scarab bracelet with small oval stones mounted in gold and watch.
She brings with her a beige London Fog raincoat and her dark-brown leather John Romaine purse—inside, toting her cigarette case with a pack of Kent cigarettes, her green wallet, keys and her Humble gas credit card.
Her first stop at Lenox Square, is Colonial Grocery Store, since she is expecting company over the weekend. A clerk from the store, Raoul Arroyd, helps her load her bags of groceries into her car's backseat and she tips him 10 cents. The young newlywed reminds him of a teacher he had in school.
Leaving her groceries in the car, she meets up with Stack at S&S Cafeteria at 6:15 p.m. After dinner, they shop at Rich's Department Store, wrapping up around 8 p.m.
The two women, both parked in the lower level of the parking lot just outside Rich's Department Store, go their separate ways to their cars.
Meanwhile, in LaGrange, Roy returns to his hotel room after dinner around 6:45 p.m. He downs three beers and watches TV until about 11 p.m.
Inside the Roses | Mary Shotwell Little
Sometime between midnight and 2:30 a.m., on Oct. 15, Mary's Humble gas card, embossed with her husband's name, is used for gas in North Carolina, for a car with stolen plates.
In the car, there is a woman lying in the front seat with blood on her clothes, an injury on her head and a roadmap covering her face. She never leaves the vehicle.
The credit card slip is signed: "Mrs. Roy H. Little Jr."
WHERE IS MARY? AND WHO IS DIANE SHIELDS? DOES SHE HOLD A CLUE TO SOLVE MARY'S DISAPPEARANCE—OR WILL SHE HAVE THE SAME FATE?
The Diane Shields' murder case and the Mary Shotwell Little's missing persons case have gone cold for more than 50 years. Detectives have come and gone—investigated, retired and died, before ever getting to the truth.
Do you know what happened?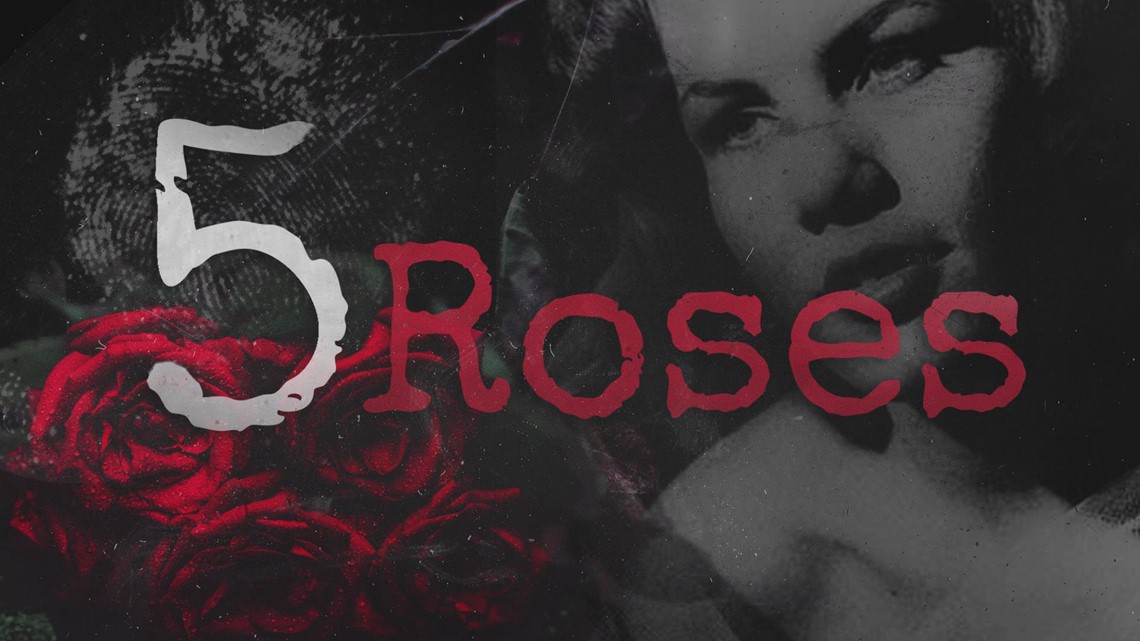 This timeline narrative detailing the last moments of their lives and the investigations that ensued thereafter are taken from the case files and police interviews from the 1960s, as well as interviews with family and investigators from present day.
5 Roses is part of Gone Cold—an ongoing digital series, where Noll investigates some of the most infamous and lesser-known cold cases in Georgia. She's digging for answers for the still-grieving families who long for them, and for the victims who have never found their justice.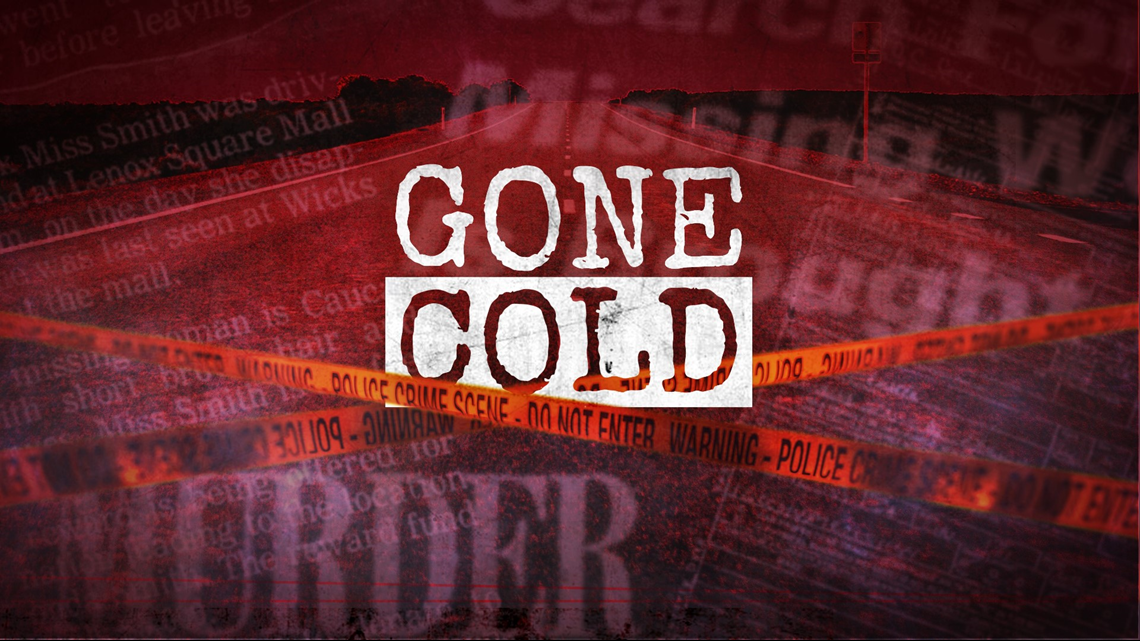 Jessica Noll is a multimedia journalist, who focuses on in-depth, investigative crime/justice reports for 11Alive's digital platforms.
5 Roses photos provided by: APD, East Point PD, John Fedack and Sheryl McCollum.
5 Roses graphic by Joshua Coats.