EDITOR'S NOTE: 5 Roses, 2 women is a digital series—along with the 5 Roses podcast—detailing the timeline account of events, based from the case files received from the Atlanta Police, East Point Police and the FBI via the APD, that included interviews with witnesses and those closest to Mary Shotwell Little and Diane Shields.
EAST POINT, Ga. -- Diane Shields left her office just after 5 p.m., but she still had not returned home after midnight, and worry gnaws at her sister and fiance.
At 3 a.m., East Point Police officers, Grady Henderson and W.M. Wilson call in to dispatch to report finding a dead woman in the trunk of Diane's car. Officer Jones, Capt. J.W. Stubbs, Capt. L.M. Banks, Capt. H.A. Rickerson, Lt. L.D. Shipp and Lt. Roberts are called to the scene.
As Henderson and Wilson are about to leave the scene, they get a call over their radios to be on the lookout for a subject who was picked up by a cab just before they discovered the body. They find the subject, 45-year-old Jay E. Roberts, of Hapeville, and arrest him with a charge of suspicion of murder.
At 3:05 a.m., M.H. Turner sees a dark 1963 Chevy with blue bottom and white top speeding on Dodson Drive. The car has two men inside.
Bobby Miller also sees a blue 1963 Chevy convertible with two men doing a U-turn on Cleveland Avenue around 4 a.m.
East Point investigator, J.E. Hendrix, arrives on the scene where Diane's body is still inside her trunk.
He observes the blue 1963 Chevrolet two-door hardtop Super Sports Impala parked in the driveway beside the building at the rear of the laundry mat, facing outward to Sylvan Road, with the passenger's side of the car next to the building.
The window on the driver's side is down. The passenger's side sun visor is down and all the way against the windshield, and the driver's side visor is pushed down vertically.
As he peers into the trunk, the investigator notices an opened cardboard box on the left side, with a Betty Crocker's "New Dinner for Two" cookbook sitting on top. The cover illustrates a romantic, candle-lit dinner for two.
Between the box and a spare tire is Diane's folded body—her left hand donning her shiny engagement ring.
She is on her back, face up, with her legs flexed at the hip and knees. Her thighs are folded up against her chest and her legs are crossed at her ankles.
And she has been brutally beaten and strangled.

The detective follows a small trail of semi-dried blood leading from the trunk to about eight feet from the rear of the car on the asphalt.
The hood is open, and he touches the radiator. It is cool to the touch.
Diane's body is removed from the trunk.
They stretch out her body into a lying position and place her on the gurney on her back.
She is fully dressed, wearing an olive-green jumper-type dress and a white top with olive-green trim on top and pantyhose—but barefoot.
Blood that once oozed down the side of her chin, now stains her mouth with a deep red. And a piece of cloth that once likely soaked up the blood, saliva and screams just hours earlier, is left protruding from her mouth.
Hendrix takes her temperature and she is 89 degrees.
After Jones and Rickerson take photos of the scene, her body is taken to the Fulton County Morgue for further observation.
Sgt. J.E. Hendricks, with the Fulton County Medical Examiner's Office determines that she has been dead for about four hours.
The medical examiner reports her cause of death as strangulation, or asphyxia due to ligature, caused by a phone wire or venetian blind cord placed around her neck and squeezed tightly.
Further, he notes that a paper towel and a head scarf are shoved in her mouth and down her throat—and her left ear is severely torn.
East Point Police take custody of her car for further investigation, including lifting fingerprints.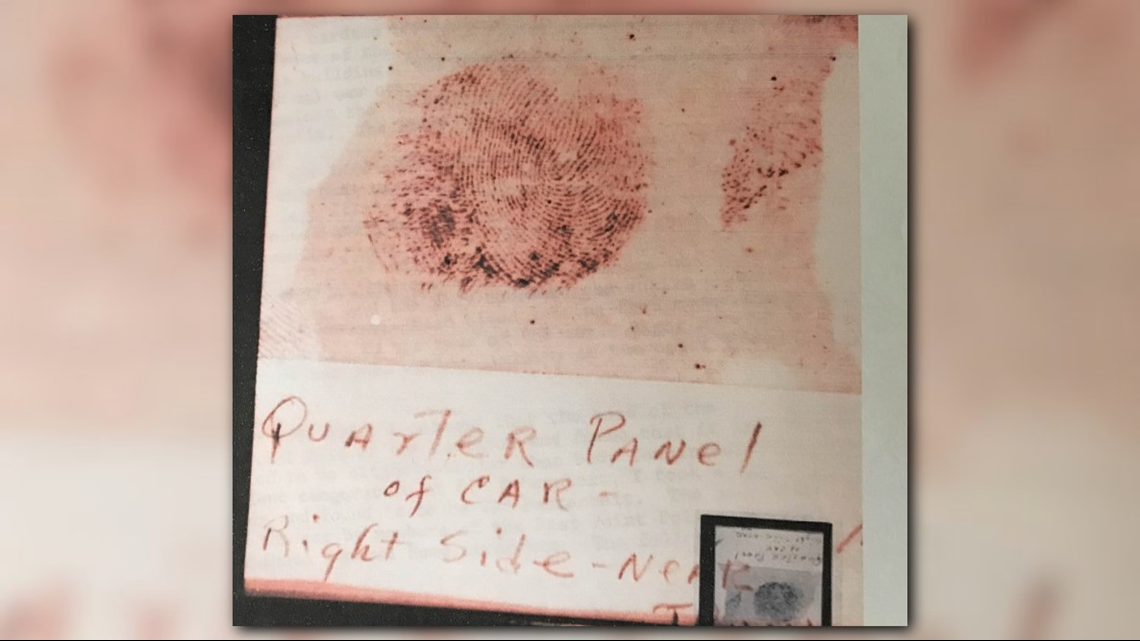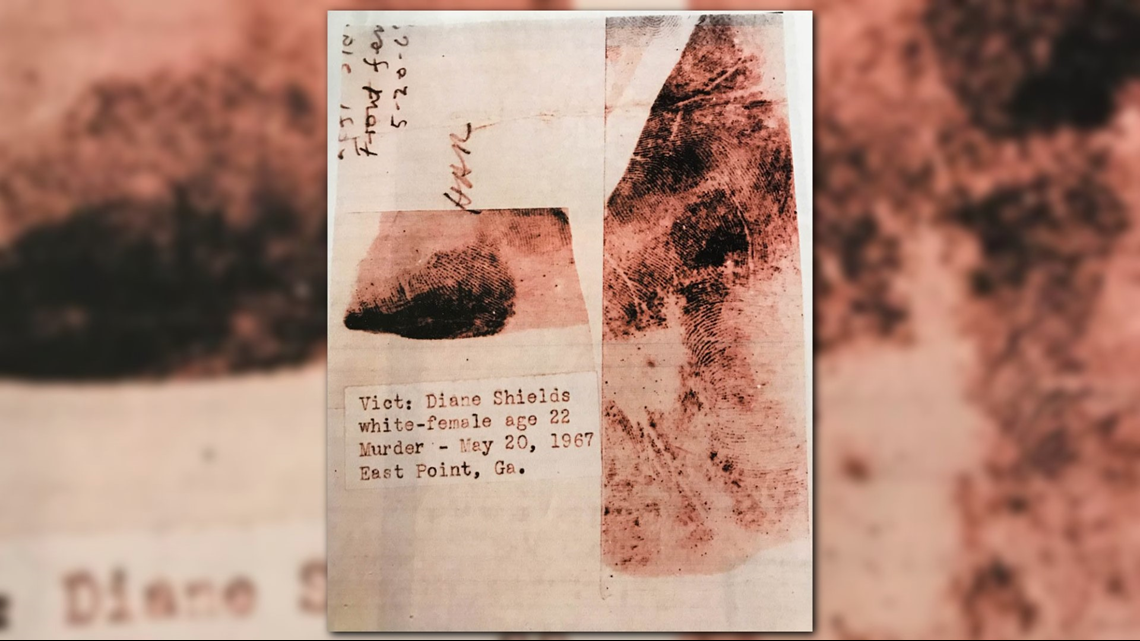 There's a knock on Fleming's door.
It is the College Park Police.
As Diane's fiance answers the door, the officers begin peppering him and her sister with questions.
The officers take them to the police department and give them the news.
The Diane Shields' murder case and the Mary Shotwell Little's missing persons case have gone cold for more than 50 years. Detectives have come and gone—investigated, retired and died, before ever getting to the truth.
Do you know what happened?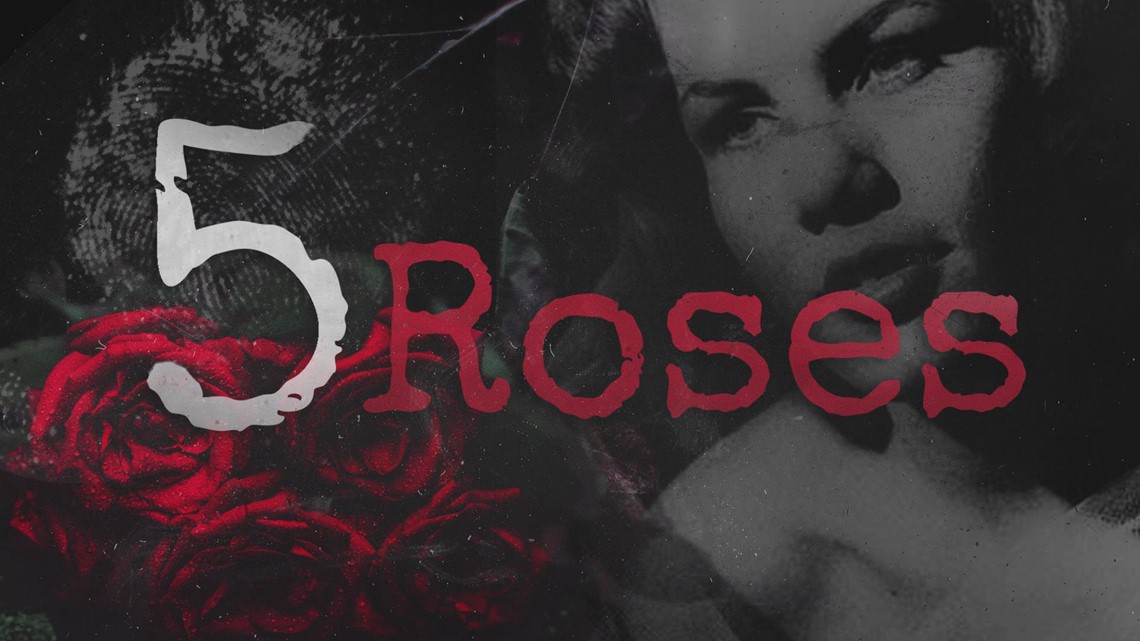 This timeline narrative detailing the last moments of their lives and the investigations that ensued thereafter are taken from the case files and police interviews from the 1960s, as well as interviews with family and investigators from present day.
5 Roses is part of Gone Cold—an ongoing digital series, where Noll investigates some of the most infamous and lesser-known cold cases in Georgia. She's digging for answers for the still-grieving families who long for them, and for the victims who have never found their justice.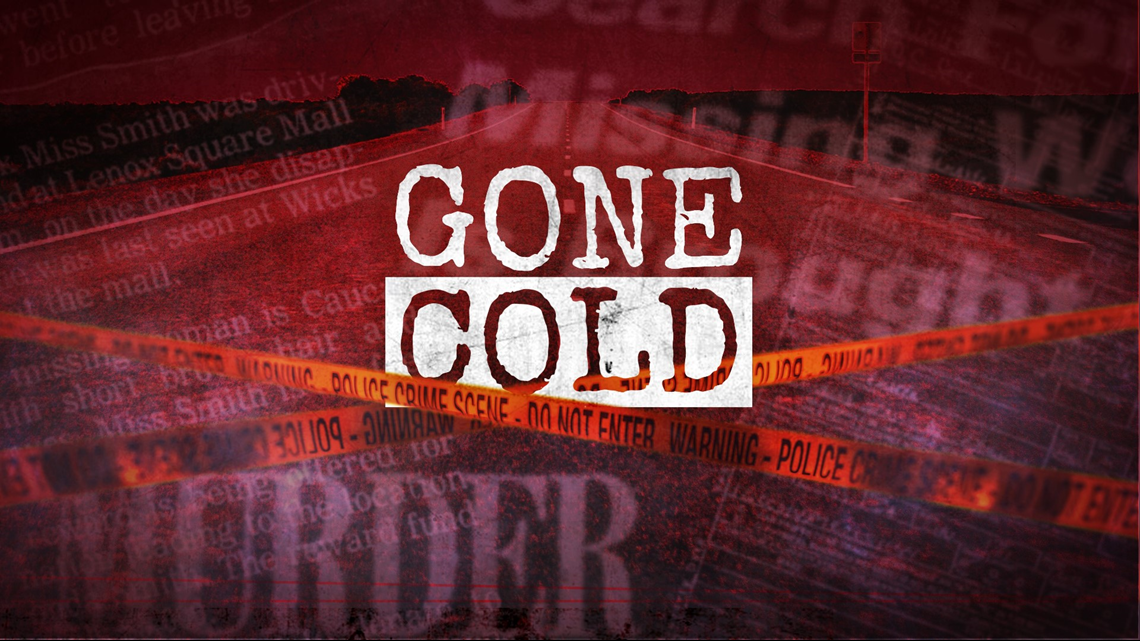 Jessica Noll is a multimedia journalist, who focuses on in-depth, investigative crime/justice reports for 11Alive's digital platforms.
5 Roses photos provided by: APD, East Point PD, John Fedack and Sheryl McCollum.
5 Roses graphic by Joshua Coats.