EDITOR'S NOTE: 5 Roses, 2 women is a digital series—along with the 5 Roses podcast—detailing the timeline account of events, based from the case files received from the Atlanta Police, East Point Police and the FBI via the APD, that included interviews with witnesses and those closest to Mary Shotwell Little and Diane Shields.
EAST POINT, Ga. -- There was blood on her car. Clothes were neatly folded inside her car. Bags of groceries sat thawing in the backseat of her car. But, there was no Mary Shotwell Little to be found—just her parked gun-metal gray Mercury Comet.
In October 1965, Mary vanished after shopping and dinner with a friend at Lenox Square.
The FBI investigated; the Atlanta Police Department investigated, but as the case begins to cool a bit, a second woman will disappear.
Inside the Roses | Diane Shields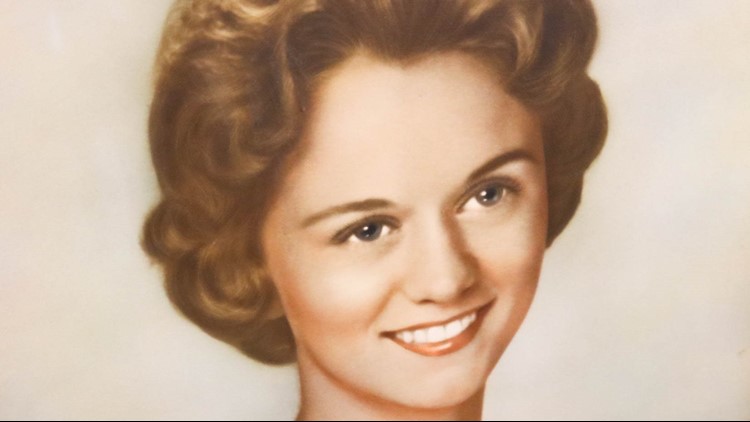 Richard Lovvern, a 22-year-old student at Sneed Junior College meets fellow co-ed, Diane Shields, of Guntersville, Ala.
He quickly becomes her college sweetheart but ends up marrying someone else. And with a broken heart in tow, the petite, blue-eyed blonde moves to Atlanta in 1965.
And a few weeks following Mary's disappearance, Diane takes her position at Citizen and Southern National Bank (C&S Bank).
In November 1965, Diane is living on Walker Avenue alone, after her roommate moves out.
An unfamiliar man comes to her door one night.
The 21-year-old has a chain on the door and opens the door just wide enough to see who is there. The man acts like he is selling books, but she does not believe him. He keeps trying to get inside her apartment, but she will not let him. He tells her that he knows she is by herself because he knows her roommate had left a week earlier.
Scared, she calls the police, but by the time the police get there, the man is gone.
MINGLING, PILLS AND SECRETS
On Jan. 10, 1966, Kathleen "Kay" Chandler, from Albany, Ga., meets Diane.
The two women mingle at a bank party at Lake Alatoona and start chatting. They both work for C&S Bank, and at the time, Diane is dating Bob Bray, who also works at C&S Bank.
By June, Chandler moves in with Diane and her roommates, Sandra Green and Judy Brownlee, at 618 Timm Valley Road, NE, Atlanta. Brownlee and Green share a room and Chandler bunks with Diane. Brownlee also lived with Mary until she married Little and moved out the year prior.
Diane casually dates a few different co-workers while working at the bank. But after battling depression following a break up with Bray, Diane takes a fistful of sleeping pills.
In July, Green and her boyfriend, Bill Webb, introduce Howard Thomas "Tommy" Antle, 25, to Brownlee for a double date. After the date, they return to the shared apartment for breakfast. That's when he meets Diane.
They start talking and he asks her out.
But Diane breaks a date with Antle and travels to Alabama because her father is in the hospital on Sept. 11. Eventually, Diane and Antle, who works for Guardian Life Insurance Company of America, begin dating after several unsuccessful attempts on Antle's part.
On Sept. 18, Diane is supposed to meet a couple from Guntersville, Ala., at the Marriot downtown for dinner. She leaves her apartment for dinner but decides she does not want to go. Her roommates panic when the couple calls their apartment looking for her because she never showed for dinner.
They go to the hotel parking lot and do not see her car, so they drive to the police station. Her roommates finally locate her at her friend, Frank English's house.
While Diane goes off on her own from time to time without telling anyone where she is going or where she will be, Mary's vanishing and the investigation into it, begin to heat up—including Diane telling people she knew around C&S Bank—her new job, replacing Mary—that she was looking into the case herself.
BOUQUET OF ROSES
After abruptly quitting her job at C&S Bank, Diane starts a new job at Associated Industries of Georgia (AIG)—and on Oct. 26, 1966, she receives an anonymous delivery.
It's a bouquet of five roses.

Her friend and co-worker, Gene Dyson, recalls the delivery to police, as "strange."
"There was a box on her desk and when we got back we told her that she had received some flowers and to call the office. Later, I was out in the lobby talking to her and she had a funny look on her face and I thought she was embarrassed about receiving the flowers. She said that she didn't know anybody by the name on the card.
"I thought it strange that she got roses. She mentioned that Mary Little had gotten some roses. I said maybe it was a friend of the family coming through Atlanta and hadn't been able to get in touch with her and so had sent the roses… the girls in the office said that she was very upset.
"It was such an odd number of roses. I talked to her about it. She said she wasn't going to worry about it. I told her to call the police and she said no. she said she had been thinking about it and if somebody was going to kill her they would whether she worried or not. I told her if it was in connection with the Mary Little case she should call the police and the FBI for Mary's family's sake.
"Later, she told me she did call them. She came in and said that they had the name on the flowers and they said the man had used a fictitious name but used his real address. He admitted sending them and knew her from the bank. He said he had been thinking about her and had just sent her the flowers. Diane told me that he had been let go because of remarks he had made to the girls at the bank. She said that they couldn't arrest a man for sending roses. She did not take the roses home with her. She tried to give them away to everybody in the office and when nobody would take them; she threw them in the trash can."
MYSTERY CALL
One Friday night, while living with Chandler, Diane receives a phone call from the post office regarding a registered letter.
It is about 8:15 p.m., when the phone rings.
Diane is taking a bath, so Chandler grabs the phone.
The man on the other line says, "Miss Diane?"
Chandler tells him to wait a minute and she tells Diane that there is an elderly man on the phone for her. Diane says to tell him that she will call him back in about 10 minutes.
About 10 minutes later, the phone rings.
Diane answers and the man on the other line tells her that he has a registered letter for her and wants to know if her address is 690 Westminster. She tells him no, it is 96.
He says it is a letter from a "something-Diane" and wants to know if she can meet him at the corner of Piedmont and Cheshire Bridge Road to get it.
She tells him to just drop it in the mail, so he says, "OK."
The next morning the phone rings at about 10 a.m.
Chandler answers the phone.
Chandler asks who he is, and he says, "Whatley, from the post office."
She tells him she thought that they had straightened everything out last night.
Chandler tells him to do like Diane said and just drop the letter in the mail.
Chandler calls the post office and they confirm that they have a Whatley who works for the post office, but that he's employed downtown. They tell her that they will investigate, however, she doesn't hear anything more about it.
Later in October, Diane and Chandler move into a Westminster apartment, however, Diane is never home since she started dating Antle.
On Dec. 2, Diane calls in sick to work, and tells Antle that visited a friend in East Point or College Park but will not tell him who.
Diane and Antle ring in 1967 with a marriage proposal on New Year's Eve.
In March, tensions between roommates rise, stemming from the couple's happy news—and Diane moves in with her 24-year-old sister, Sandra Fleming, who's dating Tommy Moffatt, while her husband, Tony Fleming, serves in Vietnam.
The Diane Shields' murder case and the Mary Shotwell Little's missing persons case have gone cold for more than 50 years. Detectives have come and gone—investigated, retired and died, before ever getting to the truth.
Do you know what happened?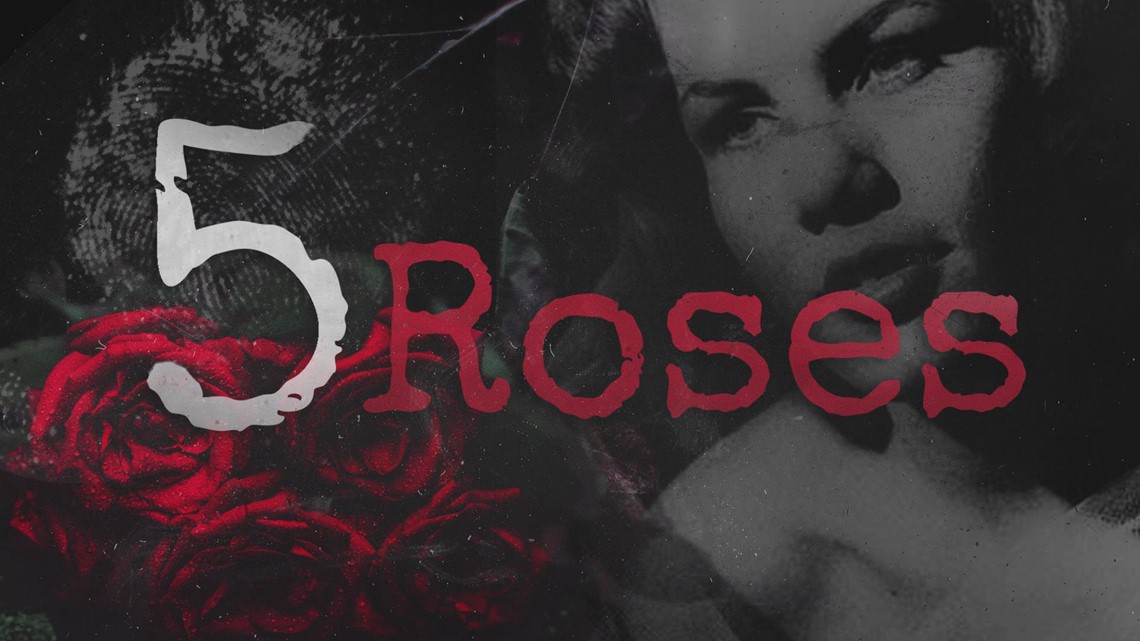 This timeline narrative detailing the last moments of their lives and the investigations that ensued thereafter are taken from the case files and police interviews from the 1960s, as well as interviews with family and investigators from present day.
5 Roses is part of Gone Cold—an ongoing digital series, where Noll investigates some of the most infamous and lesser-known cold cases in Georgia. She's digging for answers for the still-grieving families who long for them, and for the victims who have never found their justice.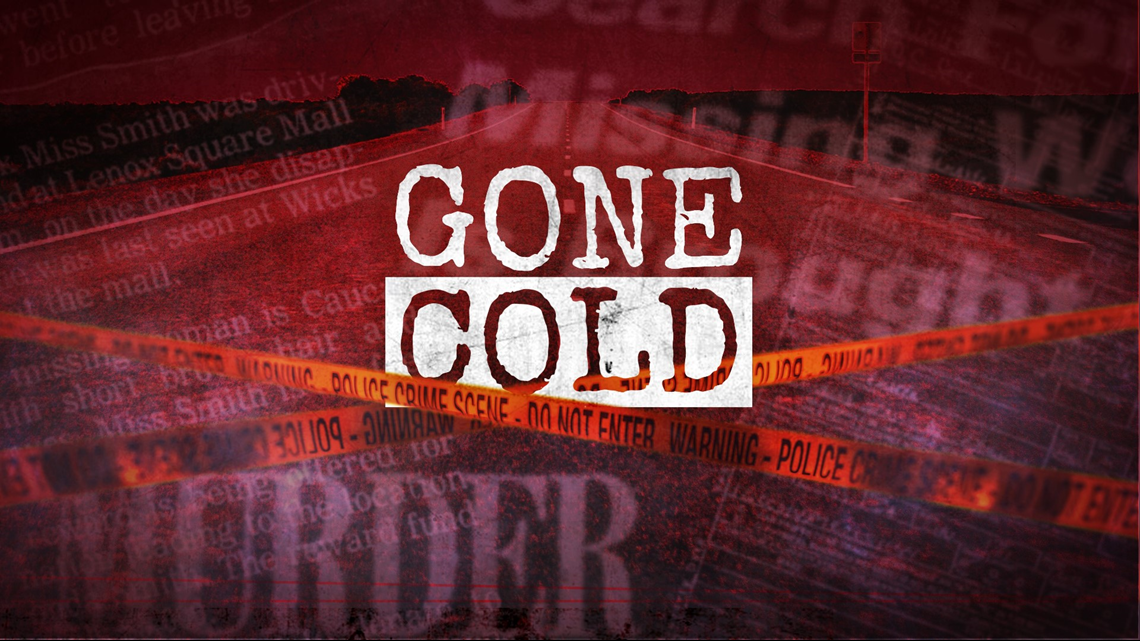 Jessica Noll is a multimedia journalist, who focuses on in-depth, investigative crime/justice reports for 11Alive's digital platforms.
5 Roses photos provided by: APD, East Point PD, John Fedack and Sheryl McCollum.
5 Roses graphic by Joshua Coats.