EDITOR'S NOTE: 5 Roses, 2 women is a digital series—along with the 5 Roses podcast—detailing the timeline account of events, based from the case files received from the Atlanta Police, East Point Police and the FBI via the APD, that included interviews with witnesses and those closest to Mary Shotwell Little and Diane Shields.
EAST POINT, Ga. -- The East Point Police Department begins investigating Diane Shields' murder, after finding her lifeless body in the trunk of her own car.
Sgt. J.E. Hendricks begins interviewing those closest to Diane, including her fiancé, sister, co-workers, friends, former roommates and past boyfriends.
Diane's fiance, Tommy Antle, tells police that Diane had drawn up a will after attempting suicide prior to meeting him.
"When I met Diane, she seemed to be rather depressed about life in general. As to the reason for this depression I am not exactly certain, but I believe it was because she had not much confidence in the people she was dating and not much to look forward to in the future. Diane did tell me after we had dated for a while that she had tried to commit suicide and I believe she said she used sleeping pills. After we had dated for a while I believe Diane's depression seemed to reside and as time went on I know she grew out of her depression altogether. Several weeks before shew as murdered she had written her aunt Alma a letter saying she was so happy she felt like she been born all over again and this was because of the wedding plans."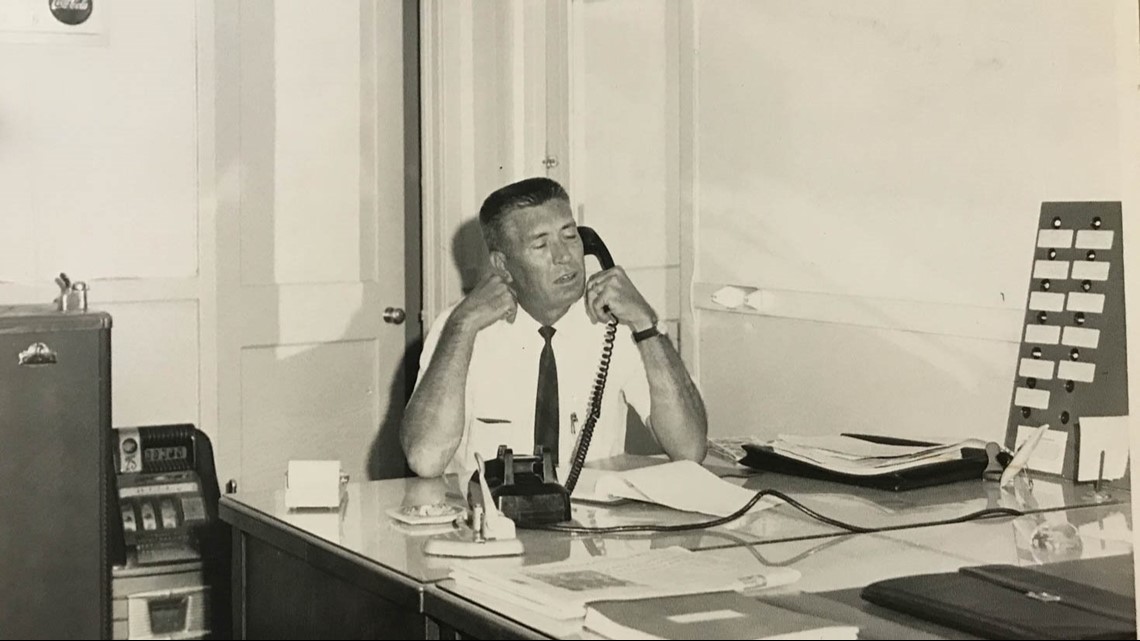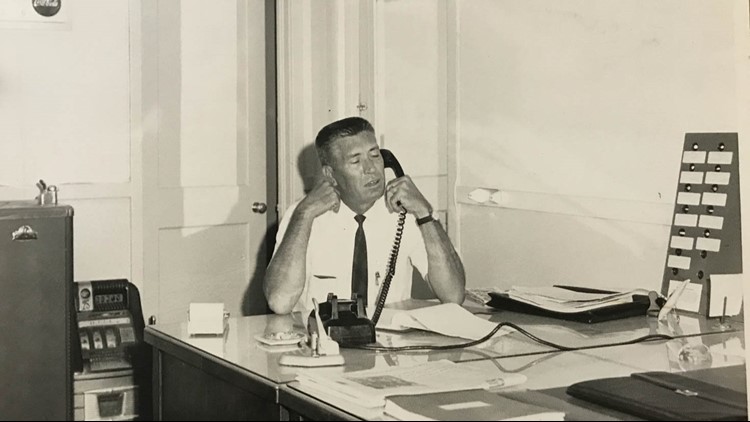 Gail Husbands, 22, was Diane's childhood best friend. She says Diane was scared following phone calls and the delivery of roses.
"She told me when she moved in with the girl she started receiving strange telephone calls and she went to the police about it. She said that the police must have been watching her and when they were satisfied that she didn't have anything to do with the Mary Little case, she agreed to work with them because they seemed to think that the roommate knew more than she was letting on… When she was telling me this she was extremely nervous. She told me about getting calls from a man, but she never said what he said to her. she said that she was scared because she felt like she was being followed all the time. She seemed to get the calls when she was alone… by herself. She did say that one night she received a call from this man and then the next day she received a bouquet of roses and this terrified her. she decided that she had had enough and was going to get out. She said she moved right after that. She said that after she moved she didn't get any more phone calls and didn't have this feeling of being followed."
****
Judy Brownlee worked in the auditing department at C&S Bank and was both Mary and Diane's former roommate. She tells police that the girls at the bank were jealous of Diane and for the attention the men gave her.

She also says that Diane used Kay Chandler's pistol sometimes because she was afraid to be at home alone at night.
****
Sandra Fleming owned a pistol that Diane carried with her—at least one time she took it to Alabama with her.
She also tells police that Diane's roommates were not happy about her engagement news.
****
James Randolph Payton Jr., 25, was employed at John Todd Service Station and serviced Diane's car. He tells police that Diane told him she was involved in the Mary Shotwell Little case.
"She said that she was tied up somehow in the Mary Little case and that the police had told her not to give her address or phone number to anybody."
Several people tell police that Diane talked about Mary a lot, even showing an investigator's business card at one point – leading some to believe she may have been involved in some amateur sleuthing into Mary's disappearance.
****
Clarence Lee Crumbley, 32, who was fired from C&S Bank, was friends with Diane.
He tells police that he believes Diane's and Mary's cases are connected and tied somehow to the personnel department at the bank. But he is too scared to talk – and feels like he was in danger at the bank – the bank, he says, that was loaned to the max.
Further, he says the day after he divulged to Brownlee, some personnel issues, he was fired.
He tells police in detail what those said personnel issues were—but would only do so off the record.
5 Roses: Inside the Diane Shields investigation

Following Mary's disappearance and Diane's murder, there are other calls to the police about suspicious happenings with C&S Bank employees, including the Mitchell Street branch's vice president of operations, 44-year-old Herman Zimmerman.
Zimmerman's wife, Sara McCaw Zimmerman, reports him missing to DeKalb County Police Department around noon on June 2.
The following day, at 11:55 a.m., Richard calls to say that he is OK and would be home later that day.
Six days later, Jack Mullinax—a witness who saw Diane's car with two men inside before she was found murdered—is followed by an unknown man around 3 p.m.
At 5 p.m., the unknown man gets into his car and makes Mullinax him drive to Henry County, where he forces him out of the car and shoots him.
In his statement to police, Mullinax says, the man is the same man he saw the night Diane was killed and he saw him reach into her car's backseat.
Days later, he recants his story and tells police that he shot himself because of debt.
*****
On June 10, 1967, Diane should have been beaming from ear to ear, donning a beautiful, flowing white gown, glowing with sheer excitement and walking down the aisle toward her groom in front of her friends and family.
Instead, a month earlier, with her friends and family by his side, a grieving Antle had to bury his bride at Elmwood Cemetery in Birmingham, Ala.
The Diane Shields' murder case and the Mary Shotwell Little's missing persons case have gone cold for more than 50 years. Detectives have come and gone—investigated, retired and died, before ever getting to the truth.
Do you know what happened?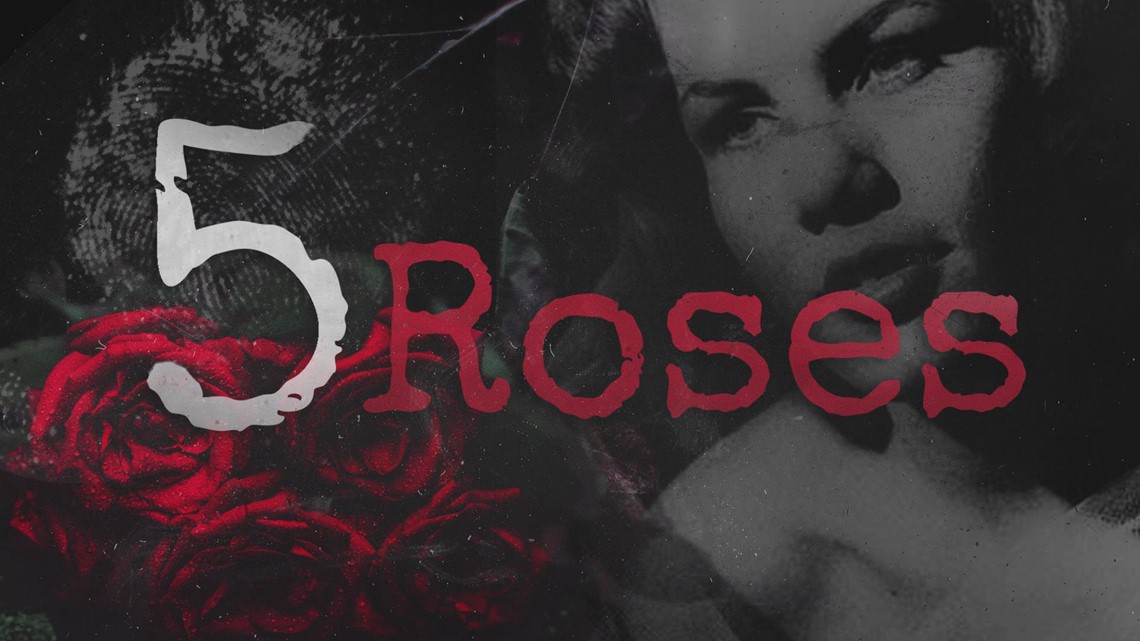 This timeline narrative detailing the last moments of their lives and the investigations that ensued thereafter are taken from the case files and police interviews from the 1960s, as well as interviews with family and investigators from present day.
5 Roses is part of Gone Cold—an ongoing digital series, where Noll investigates some of the most infamous and lesser-known cold cases in Georgia. She's digging for answers for the still-grieving families who long for them, and for the victims who have never found their justice.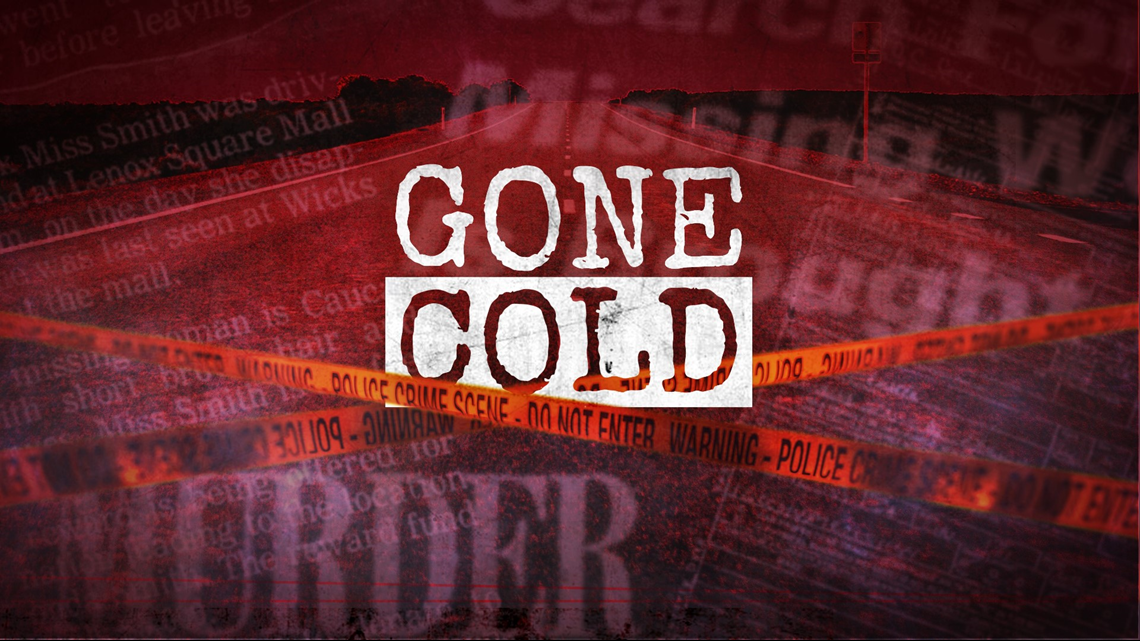 Jessica Noll is a multimedia journalist, who focuses on in-depth, investigative crime/justice reports for 11Alive's digital platforms.
5 Roses photos provided by: APD, East Point PD, John Fedack and Sheryl McCollum.
5 Roses graphic by Joshua Coats.