A 9-year-old girl is kidnapped, raped and murdered—and her case has stumped investigators for more than 40 years.
Now, armed with new DNA evidence, the Cobb County Cold Case Unit hopes to close the case files for good.
There are very few reminders of Randall in Marietta these days.
A bus depot takes the place of her old apartment building and the laundromat where she was snatched in 1972.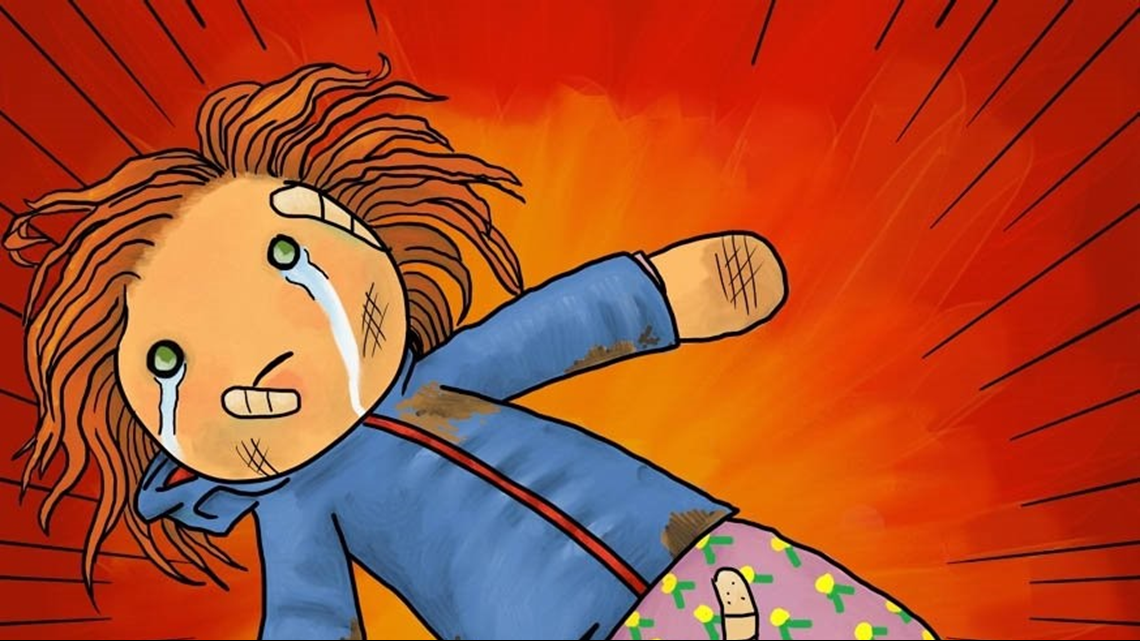 After several interviews and sifting through pages of case files and photos, 11Alive Digital Reporter Jessica Noll had an idea to take a new look at the case—a look through Randall's eyes—telling her story in a way that a 9-year-old might.
"It was really important for me, in those drawings, that it be Debbie's story," Noll said. "So, I wanted it to reflect the way that, if she could tell this story, that she would."
So, she turned Randall's story into a graphic novel, depicting her last moments alive more than four decades ago – in an effort to trigger someone's memories or pull on someone's heartstrings.
"I really hope this encourages somebody to remember something they'd forgotten or didn't want to talk about," said Amanda Wood, the artist who spent months illustrating her final hours.
Because this is the story of a frightened little girl, her killer is drawn as a monster.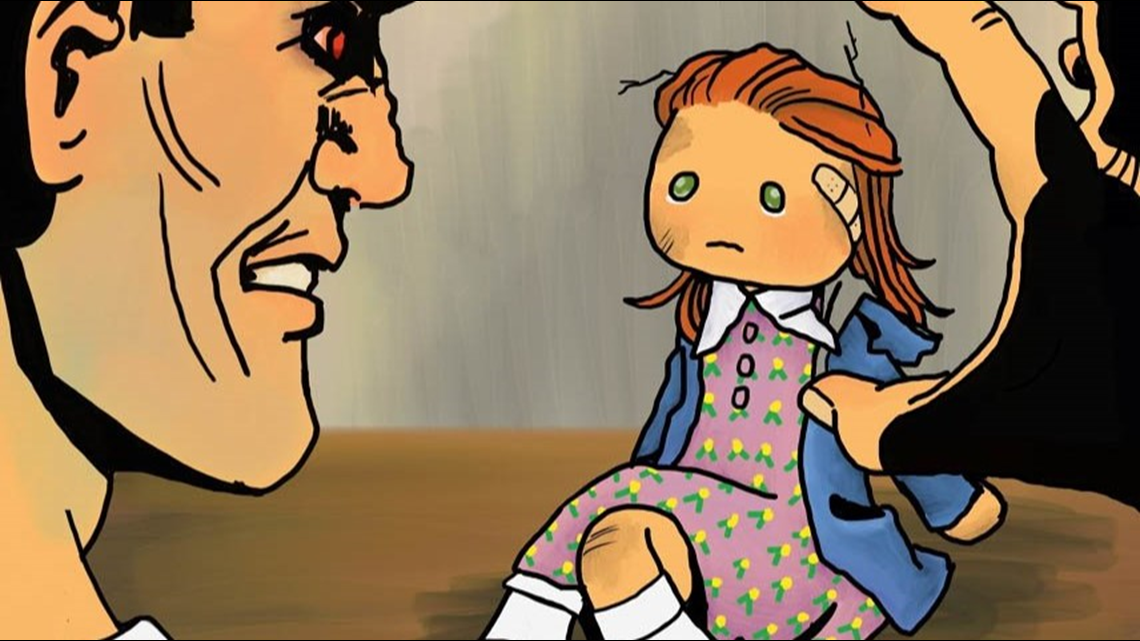 "Seeing that, it like breaks your heart. You're like, 'Oh my God. He's so scary," Wood said looking at her screen as she colors the final few pages of the tragic story to life.
And in this story, Randall, who loved to play with dolls, is represented by one herself. And not just any doll – a ragdoll.
"The fact he had just tossed her into the woods like a rag doll after he did what he did to her, seemed to personify and emulate how he treated her," Noll said, who remarked it was important not to trivialize or minimize the horrific nature of what happened to Randall even while telling her story through drawings.
During the attack, she was severely wounded – Band-Aids mark those injuries in the graphic novel.
"She didn't understand, probably, what was happening to her," Noll said. "A little girl who has a boo-boo or injury, that's what she would think. I need a Band-Aid because I'm hurt."
Wood also explained how she was able to illustrate the little girl's pain in a less intrusive way.
"They were a good way of showing that bad things had happened and there were pains, without being grotesque," she said.
Furthermore, Wood said that "feeling" Randall's terror – is important to drawing it with accuracy.
"If you're actually feeling it, then you know to put this little line right here, it's like things you might have forgotten if you didn't feel it," she said pointing to one of the graphic novel pages. "You would know how saggy the shoulders should be. It's a lot like acting, I would assume. You do all the things and then you capture it."
But taking on that pain for the drawings took a toll on the artist.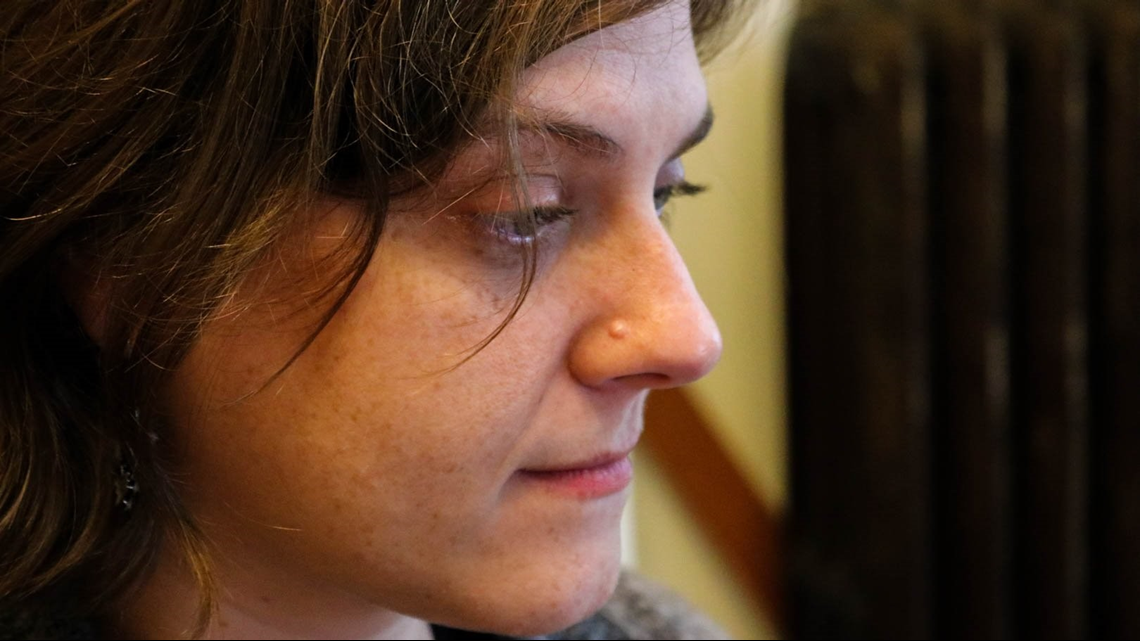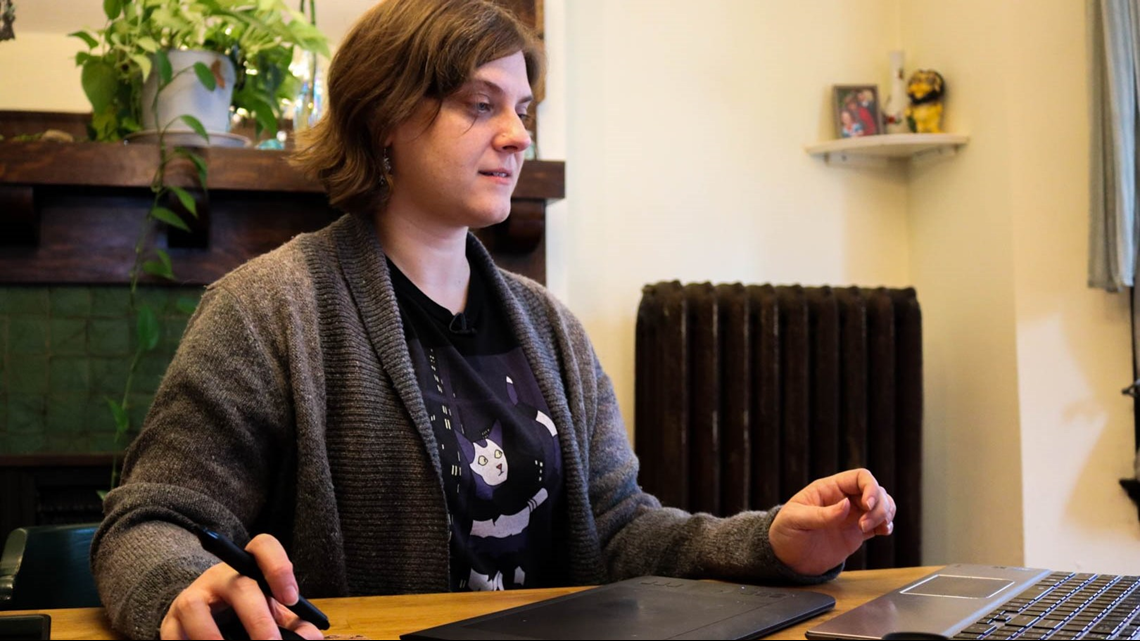 "I cried a lot. It was upsetting," Wood said. "There was a time when I shouted, 'I don't want to do this!' at my computer screen. It was very emotionally taxing."
But the hardest picture to draw, she said, was Randall's family, who, for the past 46 years, have had to live with the violent memory and mystery of her death.
"You know they think about it all the time. It doesn't go away for them. Like the brother and the girls at the laundromat, everybody. And the detective, he's like thinking about it all the time too. And now we are," Wood said.
Stay with 11Alive as we use Wood's sketches and Noll's investigation and interviews with the family, an eyewitness and a dogged cold case detective – to piece together Debbie Lynn Randall's story, "The Doll and the Monster."