LAFAYETTE, Ga. -- An 11Alive investigation uncovered a Georgia nursing facility accused of allowing one of its residents to die from scabies has a long history of violations identified by state health inspectors.
According to a pending lawsuit, staff at Shepherd Hills nursing home in LaFayette, Georgia allowed 93-year-old Rebecca Zeni to suffer from scabies in 2015, ultimately killing her.
"This is one of the most horrendous things I've ever seen in my career as a forensic pathologist," said Dr. Kris Sperry told 11Alive about Zeni's autopsy report.
State health inspection records show in 2014, 2015 and 2016 inspectors found nearly three dozen violations, like "medication errors," "failing to maintain equipment" and putting residents in "immediate jeopardy."
In each of those years, the Georgia Department of Community Health (DCG) threatened to withhold Medicaid funding if the facility didn't fix the problems. After promising to address the violations and improve training, the facility stayed open, collecting millions from taxpayers at the same time.
Over the past two years, Pruitt Health, which owes the nursing home, collected more than $7.1 million dollars from Medicaid just from the Shepherd Hills facility. Today, the nursing home's Medicare ranking is a one out of five stars, which means "much below average" -- the lowest score the agency hands down.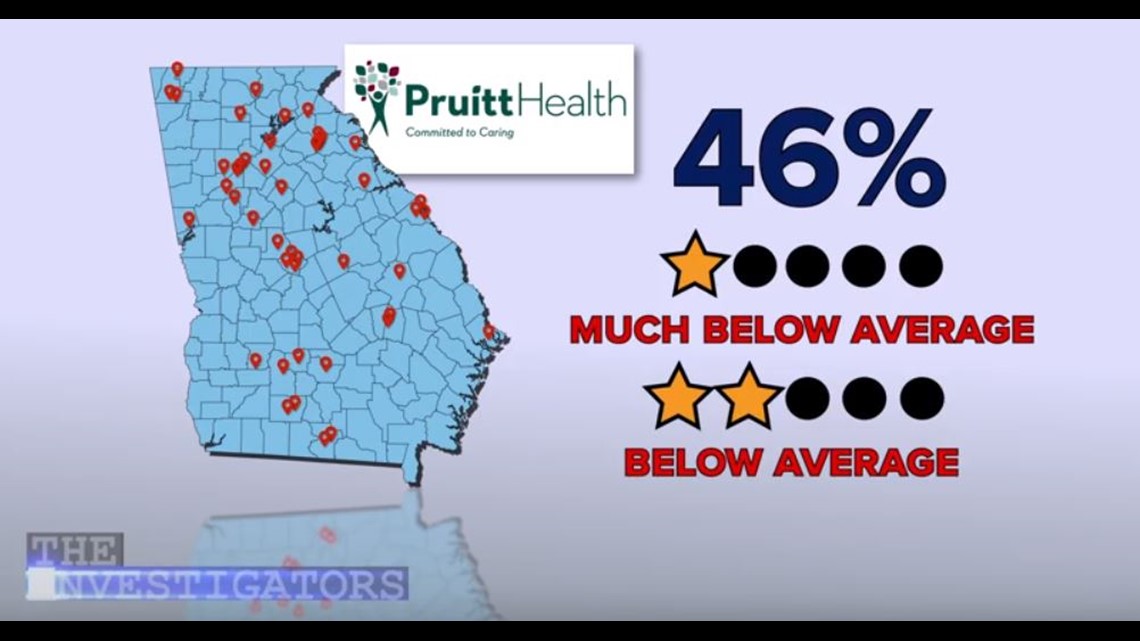 Of the 56 nursing homes owned by Pruitt in Georgia, nearly half (46%) are rated "below" or "much below average." In total, Pruitt's one and two-star facilities collected $221 million from Medicaid in 2016 and 2017.
11Alive called and left numerous messages requesting a response from Pruitt Health. No one from the company responded.
Kathy Floyd is the executive director of the Georgia Council on Aging. She thinks the state should do a better job at holding facilities more accountable.
"People need to realize that they need to make this a priority, to make this better," said Floyd.
"You pretty much get what you pay for. We do need more staffing. We need more training. We need more people go in an inspect the nursing home."
The lawmaker with the most influence over healthcare in the Georgia House of Representatives is Rep. Sharon Cooper of Marietta. She's the chairperson of Health and Human Services Committee.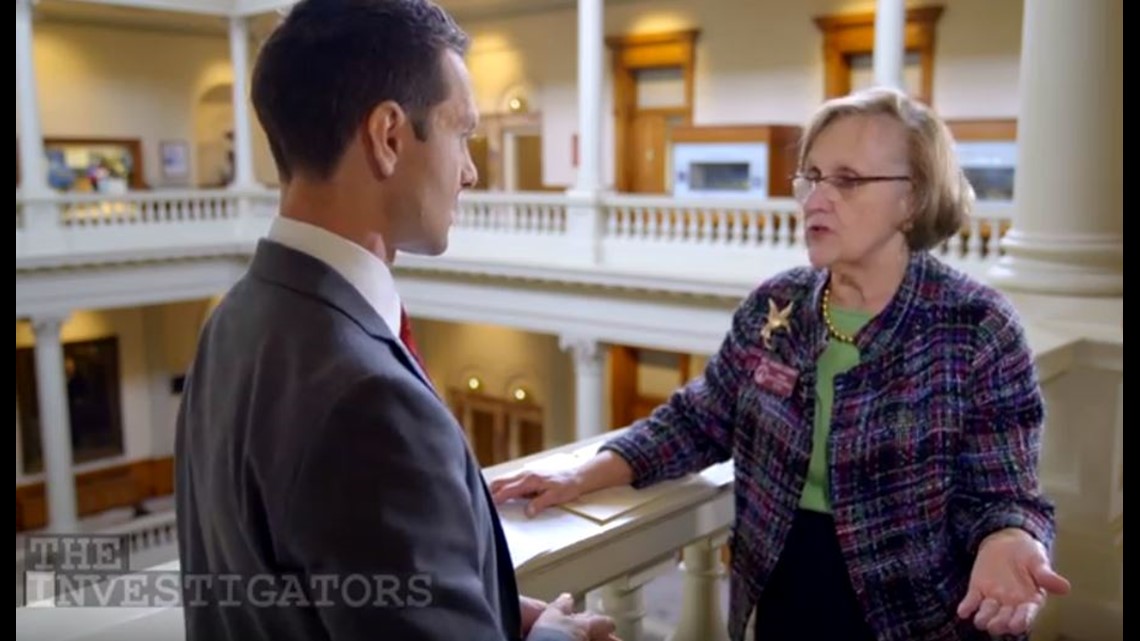 She declined to say whether Pruitt's low-rated facilities deserved taxpayer money. Instead, she attacked Medicare's rating system, calling it "stupid." Cooper says the current ranking system is not fair to nursing homes and the public looking for a quality facility because Medicare's rankings is calculated on a bell curve.
"There's no way we can ever have all five stars…or all four stars," said Cooper. "What I would say is, the feds should throw that system out."
Cooper said she plans to reach out to the DCG on the feasibility of creating its own ranking system for Georgians.
According to Medicare, the agency determines a facility's rating based on a number of measurements including health inspection records, staffing and accuracy of medication prescribed to patients.
Floyd also believes Medicare's rating system is flawed, but she said Georgia and Medicare could help by making it easier for the public to view inspections. "I think the state should be more transparent in who have they fined," said Floyd.
"The more transparent we are with that process that consumers can find."
Medicare disagrees with Cooper. By email, a CMS spokesperson wrote, "Nursing Home Compare and the Five Star Rating System is a useful and trusted tool for consumers making decisions about their healthcare. The ratings reflect factual data and resident outcomes. As part of ongoing enhancements to Nursing Home Compare and the Five Star Rating System, CMS continuously explores potential updates and changes to improve the rating system methodology."
How to compare nursing homes near you:
How to pick a nursing home: