Jessica Boynton says she's 'free as a bird'
"I'm free as a bird," she said, with a flock of soaring black birds inked on her shoulder, flowing across her back.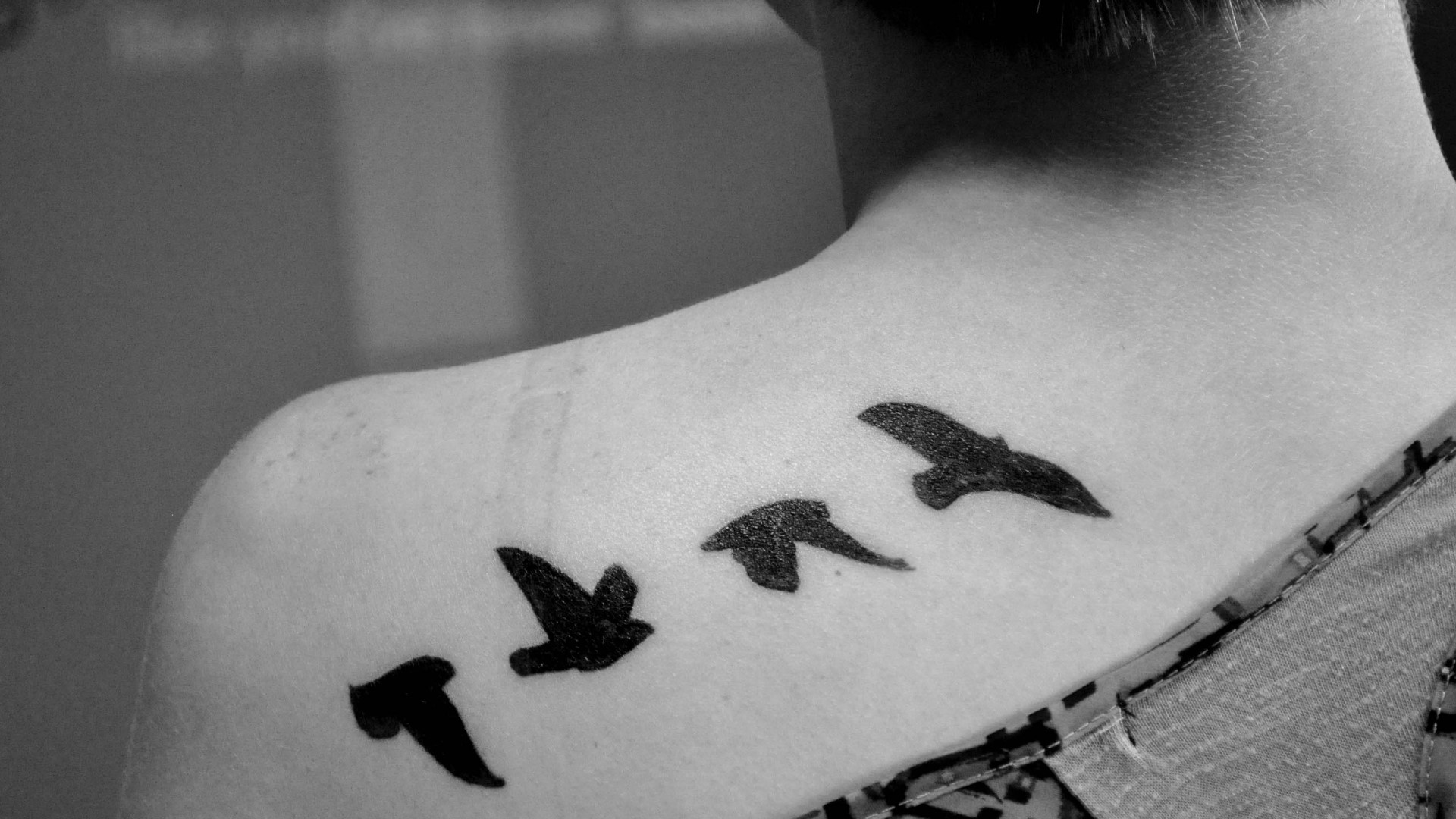 This article was originally published in 2017.
COMMERCE, Ga. – April 15, 2016 is the day Jessica Boynton can't remember, but cannot forget.
It's a date that changed her family's life forever. It's a date that's seared into her memory—but in a twisted irony, it's a date when she can't recall a single thing that happened to her after 11 p.m.
"I'm still very much alive," she said from her new home in Commerce, Ga. That's one thing she does remember, every single day.
It's been a year since the birds sang, since the soft wind met with warm air, and since the trigger of a .40-caliber Glock pistol was squeezed inside Boynton's closet—and the probe into who and how and why, began.
These days, Boynton, now 20, is living life quietly with her two young sons in the country, off a barely one lane dirt road, about an hour from the hustle and bustle of Atlanta.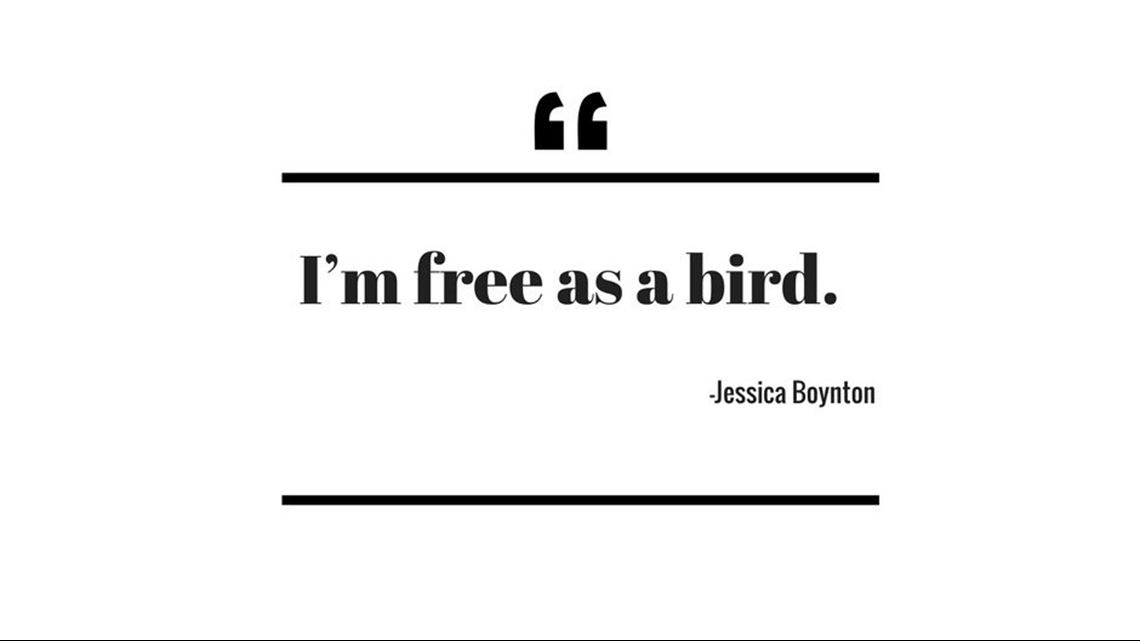 Her sons' colorful, plastic toys clutter the front porch, where an American flag waves proudly amidst the blue sky filled with plush, white clouds. The hot Georgia sun peeks past the flag as it whips back and forth in the gentle breeze.
Springtime is evident across her property, as the trees are in full-bloom with cotton blossoms and lavender flowers, birds are chirping and frequent the tiny house swinging from the tree in the abundant front yard.
"I'm free as a bird," she said, with a flock of soaring black birds inked on her shoulder, flowing across her back.
Thursday, April 14, 2016
Tucked inside a rural apartment complex in Griffin, Ga., is the second-story apartment where the Boyntons live, including Jessica, her husband and high school sweetheart, Griffin Police Officer Matthew Boynton and their two young sons, Tollin, then-2, and Tyler, 8 months.
Matthew, 20, is in the shower, using his cell phone, when Jessica walks into the bathroom. She pulls the shower curtain back and snatches his phone. He gets out of the shower and repeatedly asks her for his phone, but she refuses, until he admits to her that he is cheating on her. She begins aggressively poking him in the chest with her finger, telling him that he had to admit there was another woman.
It's the second infidelity in their relationship—Jessica admitted to cheating on him before they were married.
According to Jessica, she needed his phone to get a number for the boys' doctor to make Tollin an appointment. That's when, she said, his SnapChat popped up on his phone and displays a photo of a girl with the caption: "Shower time." She said she woke him up and confronted him about the photo. He denied, denied, denied.
From there, she said she went to a neighbor's house and logged into his Facebook page and found messages from a girl he worked with—the same girl from SnapChat.
The young couple needs to make a quick trip to Walmart because Tyler needs formula, but again, they spat. She takes both boys to her neighbors'. Twenty minutes later Matthew comes to retrieve his wife and children to go to Walmart. Jessica is apprehensive, but relents.
While at Walmart, they squabble further over what type of formula to buy. He's transitioning from breast milk and Jessica explains to Matthew that he needs a certain type of formula so he can digest it and evolve easily. Miffed, Jessica refuses to go to the truck with him.
Eventually she caves and gets into the truck with her boys and heads home.
It's just after 10:30 p.m.
They arrive back at the apartment and as they walk up to their steps, her neighbor is on her patio and says, "Hi."
Jessica throws her hand up with a brief wave and continues her include to the second floor.
Once inside the apartment, Jessica puts a tiny collar and leash on the family dog, Bentley, a Yorkie-Chihuahua mix, to walk him.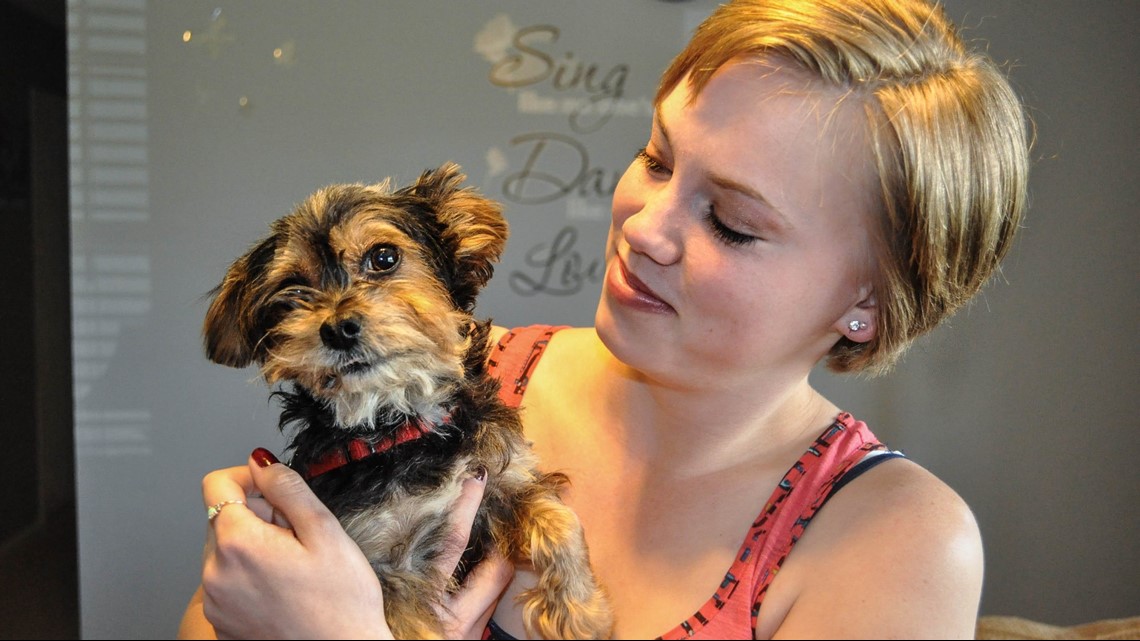 She heads to the closet to grab some shoes to change from her heels. It's been raining all week, and the ground is soft and muddy. But she never takes him outside.
Jessica needs to get an outfit ready for the next day and head to bed soon. She wants to give her new employers the right impression, since tomorrow is her first day at a local chiropractor's office. She's eager with anticipation.
It's just one piece of the brand-new beginning the young mother and wife has been putting together for her and her sons.
Things were looking up, finally. She had met with a divorce attorney and was getting everything in order for her and her boys.
A red and black composition notebook, which is usually carefully tucked under a pile of clothes inside her closet, has been left on top of some folded clothes. It's the journal where she's been keeping detailed notes about divorcing Matthew.
PHOTOS | Inside Jessica Boynton's 'divorce' notebook
Moments later, she is standing inside her bedroom closet, arguing about cheating and formula with Matthew.
That's the last thing the 19-year-old remembers.
Matthew leaves for Waffle House for a late-night food run with on-duty cop and best friend, Officer Joshua Guthrie—leaving his service weapon, a Glock .40, at home, in its holster and in the closet. As a grandson of the then-county sheriff, a career in law enforcement was in his genes.
Despite the raised voices in the room next door, Tollin and Tyler are sound asleep in their rooms.
Three weeks later, Jessica wakes up believing it's the next day.
Who shot the officer's wife?
:
The last word
:
More questions than answers
Once the investigation was closed, reporter and publisher, Sheila Mathews, investigated the shooting for her newspaper, The Grip.
While sifting through pages and pages of the report, a GBI evidence photo caught her attention, including the GBI writing an official letter closing the case, deeming Jessica's "death" as a "suicide."
A key piece of evidence was photographed inside the kitchen after officers arrived on the scene.
But it was used after Matthew had said he left the apartment in fear of his life, and did not return.
That piece of evidence was a photo showing Matthew's cell phone next to the microwave inside the apartment. A phone that text messages were sent and received to/from following his recollection of hearing, "POP-POP!" and running out of the apartment.
Sept. 28, 2016
A Griffin Police Officer's wife herself, the reporter called DeMarco, in September, the investigator who was in charge of the investigation for the GBI, to question him about the case and the photo that nagged her, and that for her, called into question how anything they investigated was trustworthy.
"This activity on his cell phone had to have taken place inside the kitchen inside his apartment," Mathews said to DeMarco in a recorded phone conversation.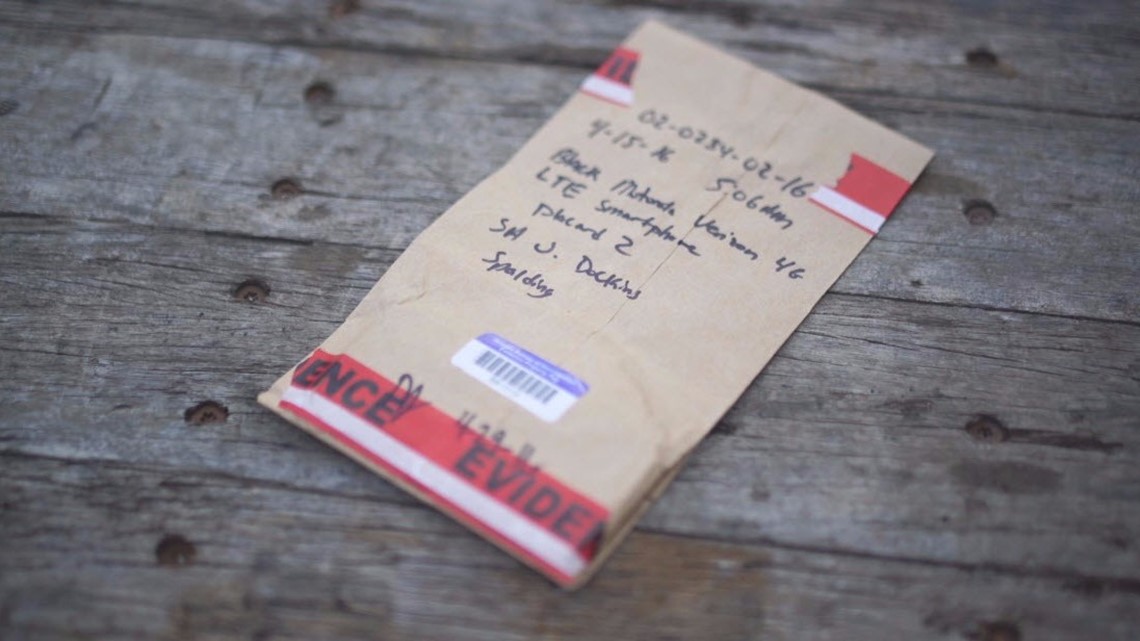 "Well, how do you come to that conclusion?" the GBI agent posed a return question.
"Because if you go to the photographs that are part of your investigative case file, there's a photograph after the evidence report for his cell phone…" she said.
"It was retrieved from the kitchen counter in front of the microwave oven," she probed further.
"No it wasn't. It was actually from him. We put it on the counter to take a picture of it," he confirmed to Mathews.
However, the GBI's own photographs, search warrant and evidence log all corroborate that the officer's phone was on the kitchen counter after Matthew had already left the apartment.
"How did his phone get in there? Is that what you're saying?" DeMarco pressed Mathews.
"How did his phone get in there and how was there activity on his phone if he was not in the kitchen with his phone?" she asked.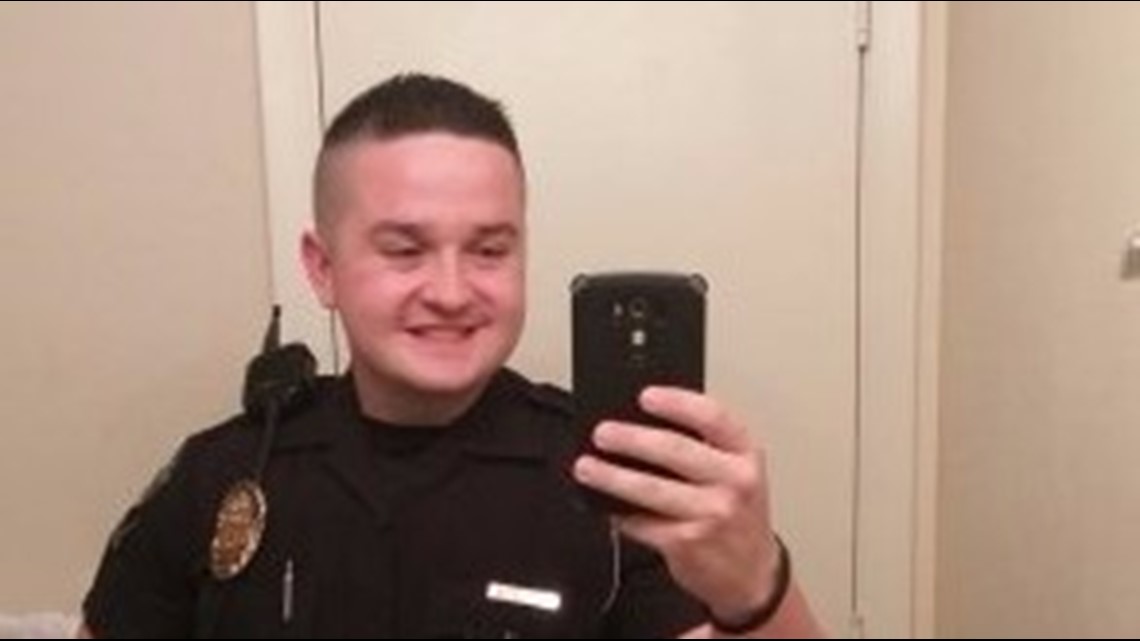 "Well I don't know. It could have been simply that um, all his, he left his stuff there. His phone was given to someone else at Griffin PD, they put the phone in the thing because they knew GBI wanted it, and that's where we're gonna be while he was taken to the police department. I mean, I'm sure there's a plausible explanation to it without trying to come up with some sort of, you know, theory that, 'Oh, he has to be here in the kitchen answering these text messages.'"
If the phone was found by the GBI in the kitchen—if the phone is on police body camera footage sitting on the counter by the microwave, and he was outside never returning inside—how is it possible for Matthew to text his girlfriend, while he's calling in shots fired while outside of the apartment?
"My understanding of the laws of physics is that one person cannot be in two places at the same time," Mathews said in an interview with 11Alive.
But DeMarco insisted to Mathews during their phone conversation, that the timeline was not relevant.
"You know, you're trying to match up times of where he is getting these text messages or how he's responding to them, that he has to be in the kitchen. I mean you can't prove that," DeMarco.
"That was when approximately 24 minutes into the conversation, his demeanor changed and everything flipped," she recalled.
Immediately following that flip, Mathews said, DeMarco asked if she was recording their conversation.
"Am I recording it? Yes, for an article, just to make sure I get quotes proper."
"Well listen, if you're going to start quoting, you gonna start recording these things, you need to let me know ahead of time before you do, before I'm starting answering questions," DeMarco ordered the reporter.
After she agreed, he continued.
"That's the way we're gonna play this game, Sheila. If that's what you want to do. You want to start recording me, and started quoting me, you'd better let me know ahead of time, or we're gonna have a problem."
Following that phone call, Mathews, perceiving that she was threatened, called the GBI's director of professional standards to file a formal complaint and to gain clarity about what he meant by, "We're gonna have a problem."
"What you're saying to me, that's not, you know, I don't see anything he did wrong by saying that," Fred Mays told Mathews.
Her complaint, which she checked on, was never filed.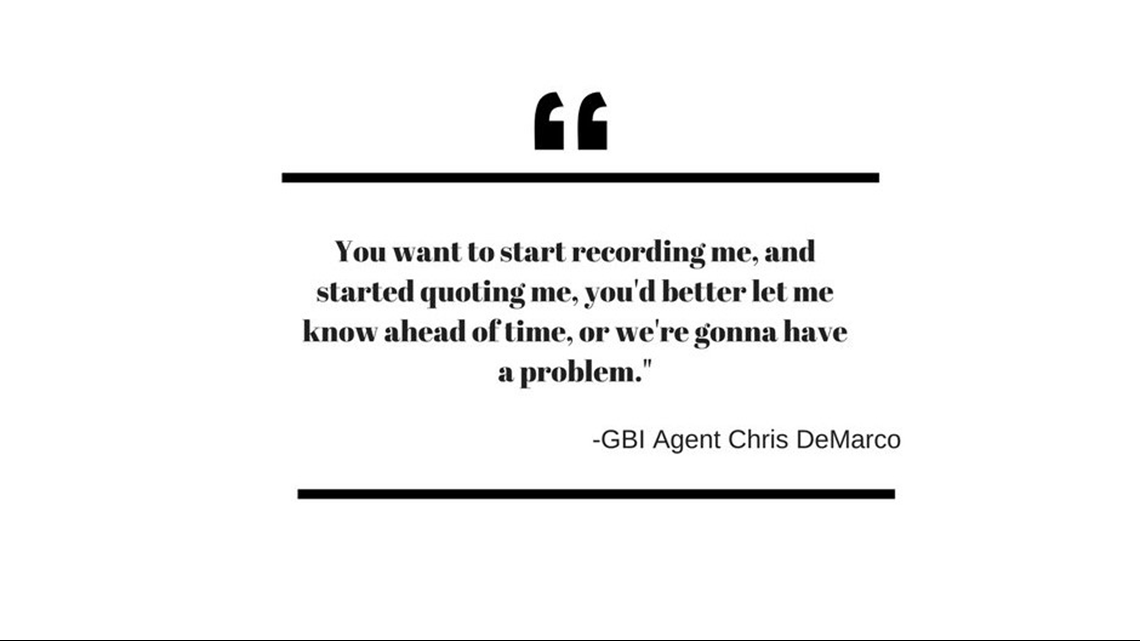 "There are a lot of questions that I would love to have answered. That's the bottom line for me.
And, unfortunately it appears those questions will never be answered," Mathews said.
Like, how hours after the shooting, the phone was put into an evidence bag, sealed and logged into GBI evidence, it was still calling Matthew's girlfriend.
"I figured out what happened. That phone never got back into the officer's hand. The agent had that phone, I think DeMarco, Chris DeMarco had the phone and they was [sic] trying to get in the gate, and, uh, he accidentally hit, I guess, the last number dialed, called or whatever. And he called the girlfriend, so…" Mays said to Mathews.
But according to Mathews, that was not the last number dialed, so it could not have just been a redial accidently called through the evidence bag.
Having faith, a future and creating her own happy ending
:
March 3, 2017
Jessica and Matthew's divorce is final.
April 2017
"Life isn't about waiting for the storm to pass, it's about learning to dance in the rain."
Inspirational quotations plaster Jessica's new home's walls, amidst framed photos of her family.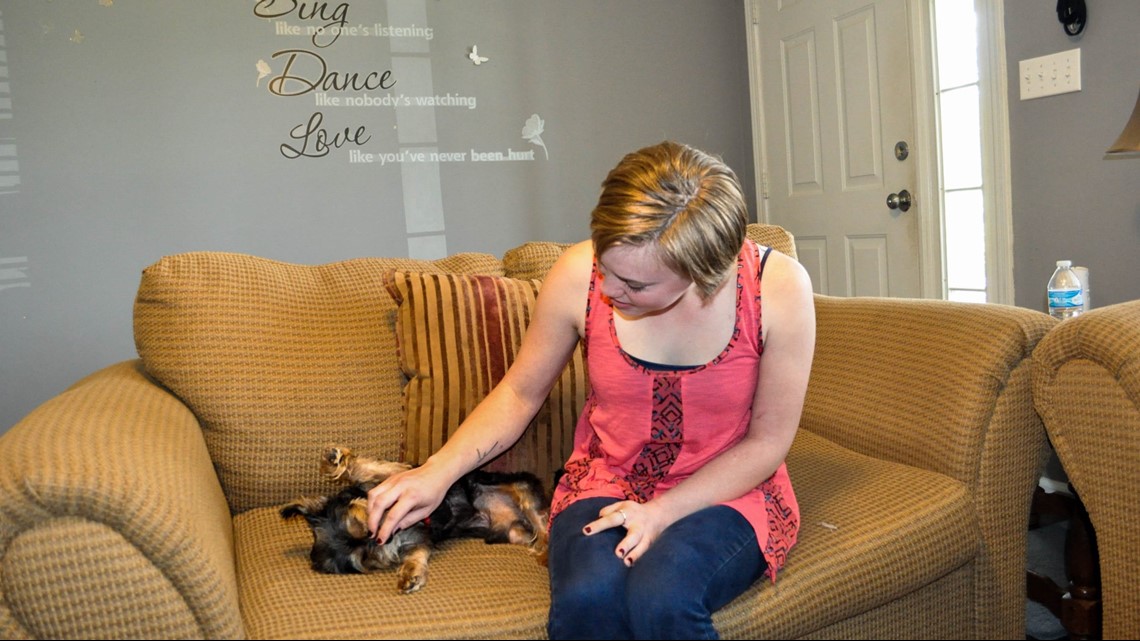 "Sing like no one's listening; Dance like nobody's watching; Love like you've never been hurt."
Ready to begin anew and love again, Jessica left Griffin a few months ago. And for her, she said, it's been the best decision she's ever made. And things are looking up.
Now, the self-proclaimed "homebody" lives in the country and loves it. She is taking life one day at a time, cherishing every second with her boys, Tollin, now-3, and Tyler, 20-months-old.
Jessica and Matthew finally reached a settlement agreement for joint custody. The young mother picks them up every other Friday and drops them off the following Friday.
Regardless of her custody situation, she said, "you're still a mom no matter what."
Tollin is chatting up a storm; he's a runner and always on the go, she said. And Tyler is her "chill baby." They are total opposites. He will lay down on the couch with her and snuggle, watching T.V. And he loves food.
"I've never seen a baby who can't eat more food than that child," she said laughing.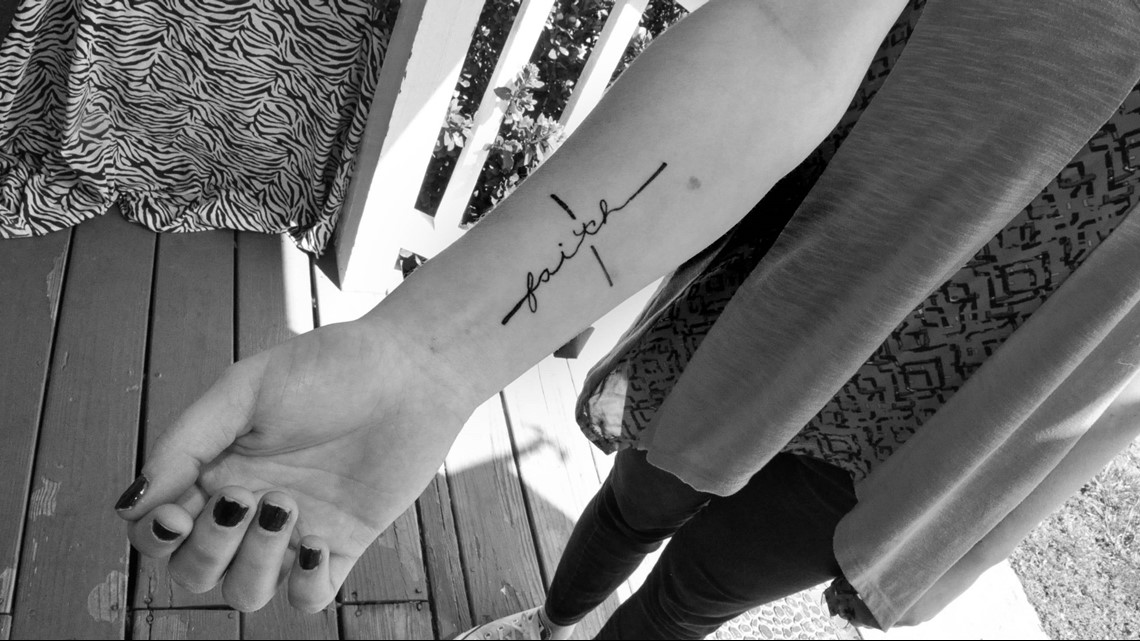 She's not just keeping her babies close, but also her faith. As a reminder, she got a tattoo on her right forearm with the simple word: FAITH, inked in black. Her faith keeps her strong.
"I'm strong because I have two little people who depend on me," she said. "They mean everything to me."
And even though she can't remember the details of April 15, 2016, she can't seem to shake what happened to her and maybe never will. She still feels the lasting effects of her head injuries including severe headaches, ringing in ears, nausea and limited mobility in her left leg and foot.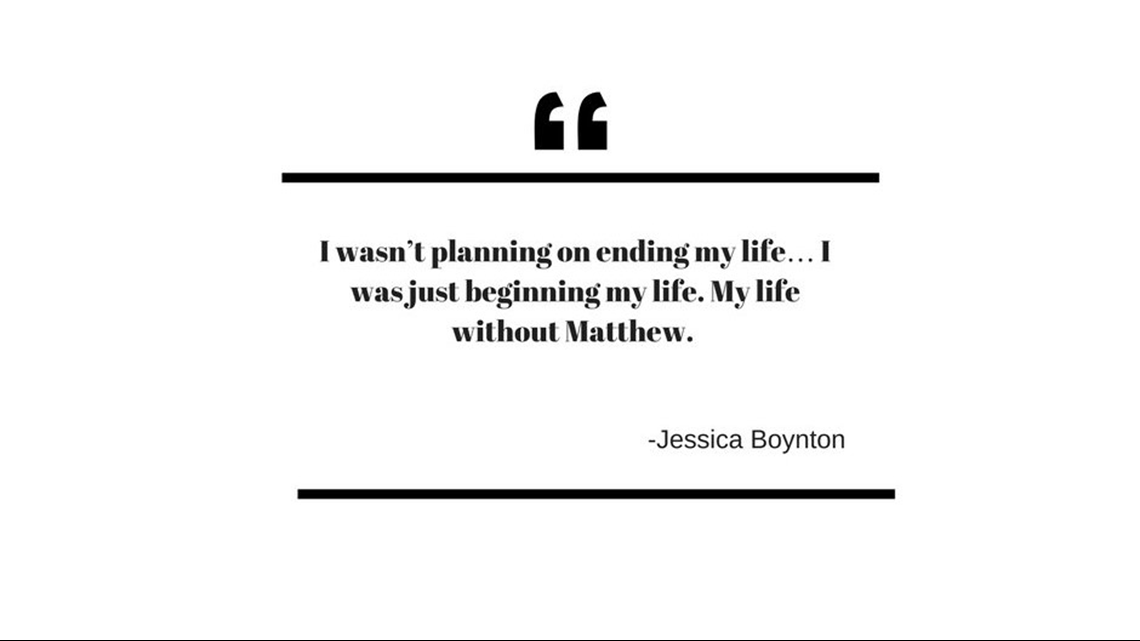 She may never know what transpired that spring night.
"Honestly, he's the only one who knows what really happens," Jessica said about her ex-husband. "And he's not going to tell anybody."
One thing she is sure of, is that she did not shoot herself.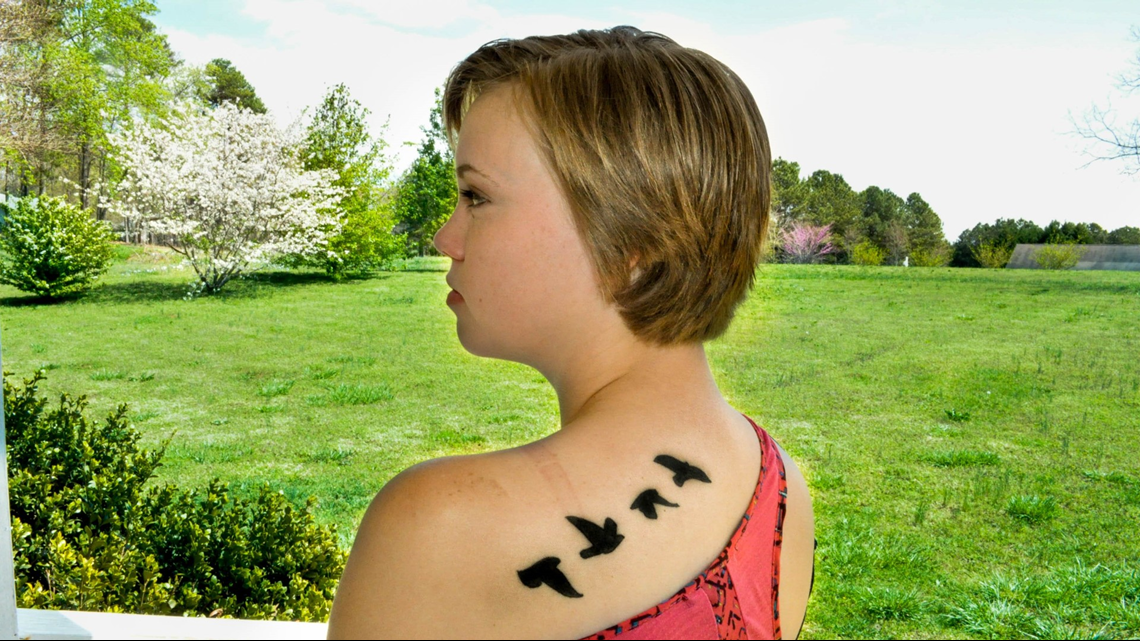 "I have no idea. I mean, I can make assumptions like everyone else," she said about what happened to her a year ago. "I can tell you that there is no way I shot myself."
She said, she was looking forward to her future.
"I wasn't planning on ending my life… I was starting over," she said. "I was just beginning my life. My life without Matthew. And I was content. I was perfectly fine with that."
"Looks like a happy life."
11Alive reached out to Officer Matthew Boynton, however, phone calls were not returned.
In response to 11Alive's questions about the case, the GBI said, "We are confident in the investigation that was conducted."