The 11Alive Investigators uncovered the state agency responsible for regulating asbestos doesn't regularly ensure licensed inspectors are used to remove the cancer causing material.
Georgia victims and litigators say the lack of enforcement potentially puts Georgia resident's at risk.
One them includes Dan Pearson. Like the tools on his work bench, Pearson feels like he's getting a little rusty.
Instead of working six days a week at his Ellijay Heating and Air Conditioning Company for the past five years, he's sidelined by a disease which will soon take his life.
"The last time we talked to [doctors], they gave me six to eight months," said Pearson.
In 2015, his physician diagnosed him with mesothelioma, a cancer almost exclusively caused by asbestos exposure.
According to a lawsuit Pearson filed in October against building material and boiler manufacturers, the father of two believes he was exposed working in homes in the Atlanta metro area more than 20 years ago.
"There is no getting away from this disease. You're gonna die from it. No cure at all," said Pearson.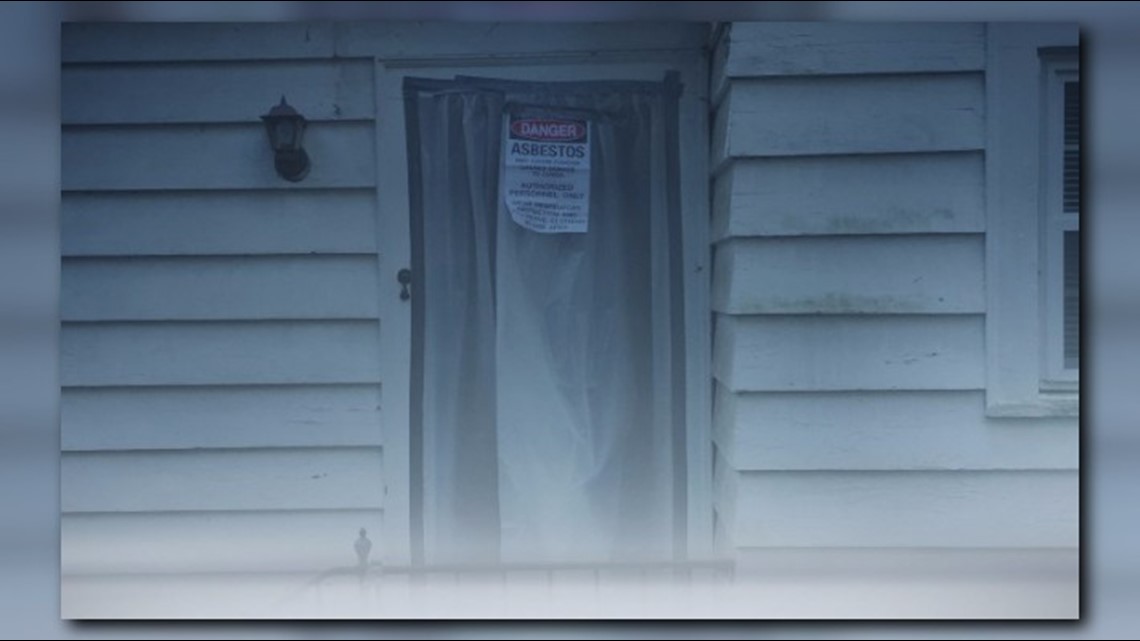 Almost every home built before 1978 used asbestos joint compound in its wallboards. It's impossible to know if you've inhaled it because asbestos has no smell or taste.
Drive through many Atlanta neighborhoods, and you'll likely see dozens of older homes under renovation – potentially exposing its workers and those living next door by inhaling the dangerous material.
Rob Buck says he's filed more asbestos related litigation than any attorney in the state. "There is no recognized safe levels of asbestos exposure in science or in medicine," said Buck.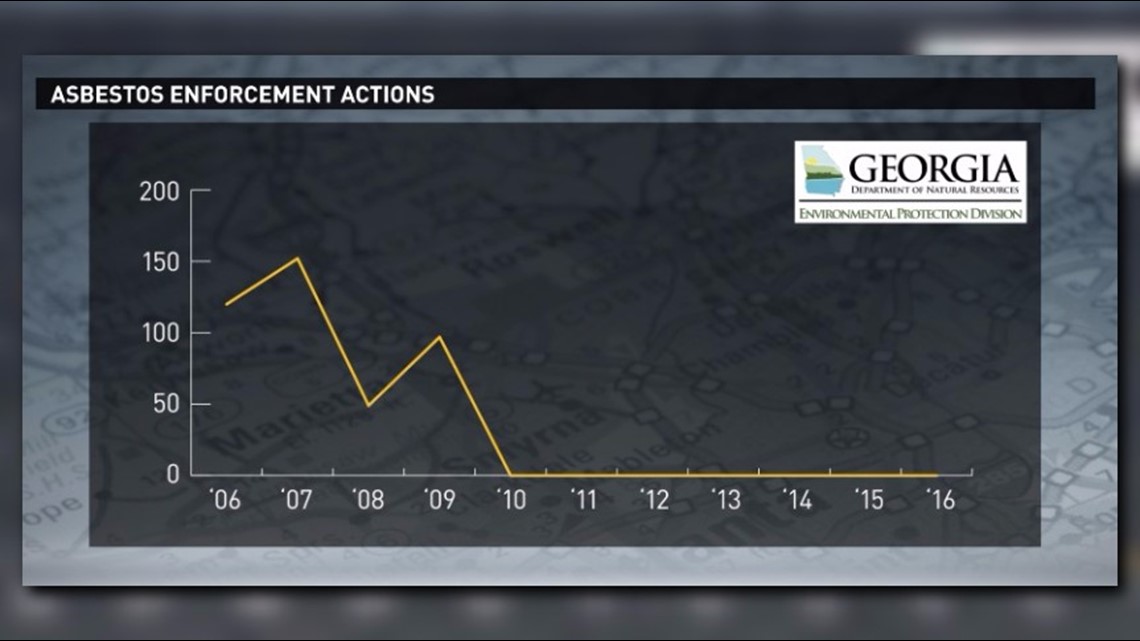 To help keep the public safe, Georgia law requires contractors to hire licensed asbestos inspectors to identify and safety remove the material before performing renovations or demolition. An 11Alive Investigation uncovered the state agency responsible for policing the law, rarely checks to make sure people are following it.
On paper, the Georgia Department of Natural Resources operates an asbestos abatement program, but state lawmakers completely defunded the program in 2011 to save money after the recession.
Before then, state inspectors used to identify dozens of asbestos abatement related violations a year. According to agency records, DNR has not cited anyone in seven years.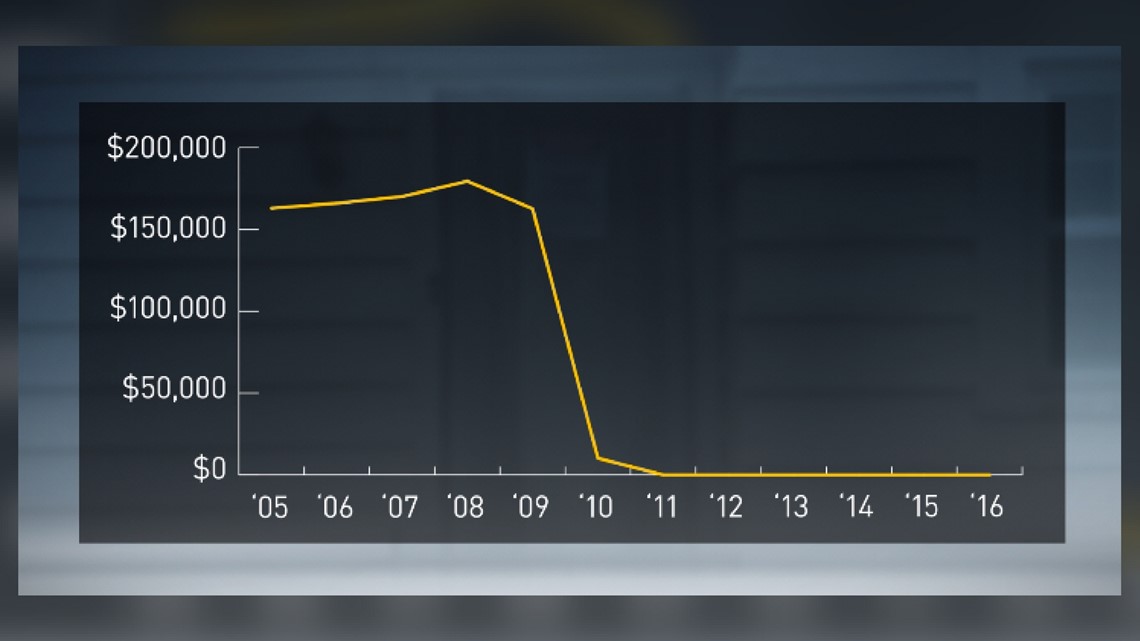 Jeff Cown is the head of the Land Protection Division at DNR. Cown says that doesn't mean no one is violating asbestos abatement laws.
"What that means, is that in 2009, due to budget redirection, we transferred the enforcement program for asbestos abatement to federal EPA," said Cown.
That's half true. The EPA enforces asbestos abatement for commercial buildings in Georgia, but the state still over-sees residential homes.
Over the past three years, the city of Atlanta issued more than 6,700 permits to demolish or renovate old homes.
In nearly all of those cases, DNR admits it never looked into whether a licensed inspector checked for asbestos before the demolition started.
Cown says DNR only checks ahead of time if someone from the public submits a complaint about possible abatement violations.
The DNR administrator says it also utilizes lead paint inspectors, who are also licensed in asbestos abatement. If a state lead paint inspector identifies an asbestos violation, it can cite the contractor.
"Even when we had inspectors, I'm not sure we got everybody. You can never get everybody," said Cown.
Cown says county and municipal governments can enact stricter guidelines, but many local governments in Georgia don't require confirmation before demolition or renovations start. Atlanta's permitting office doesn't require contractors to prove it either.
"It's an honor system at this point," said Buck. "So, contractors that are well intentioned are releasing asbestos into homes where they are doing work whether they know it or not," said Buck.
At check, DNR says it has no plans to ask the state legislature to return the funding of its asbestos program.