"It has been 5,873 days, 839 weeks, 192 months, 140,952 hours since I lost my freedom. At times I feel I'm at a breaking point. My heart won't let me rest. I'm surrounded by wolves 24/7. I worry about my mom constantly. I just hope and pray this chapter of my life is over soon." – Sonny Bharadia journal entry.
START FROM THE BEGINNING | Georgia man has spent 17 years in prison, DNA evidence points to someone else
For 17 years Sonny Bharadia has been serving time within the Georgia prison system. Bharadia was sentenced to life after a jury found him guilty of a sexual assault and robbery that took place just outside of Savannah in 2001.
From the very start, Bharadia has proclaimed his innocence. DNA evidence connects the crime to another man, but the Georgia court system has not allowed that evidence to be seen by a jury.
"I can't hold back the tears. Will this ever end? I constantly struggle with suicidal thoughts." – Sonny Bharadia, March 11, 2014
Compelling witness testimony helped convince a South Georgia jury that Bharadia was guilty during his 2003 trial, however there was no forensic evidence linking Bharadia to the crime.
Eight years after his conviction, DNA evidence was discovered on a pair of gloves worn by the attacker. The GBI Crime Lab determined the DNA on the gloves does not match to Bharadia. Instead, the official result of the test states: "DNA data from evidence in these cases has been matched to the following convicted offender: Sterling Flint" 
"I am innocent, I have been railroaded, and all have left me. I have followed the rules, I have been patient, been hopeful and nothing. Nothing!" - Sonny Bharadia, May 10, 2015
Bharadia filed numerous appeals, including a 2011 motion for a new trial due to the DNA match to his co-defendant. However, that appeal was denied based on a legal technicality, specific to Georgia law. While the new DNA test results implicated someone else, the gloves themselves were not considered newly discovered evidence since the gloves were presented in the original trial.
"Today marks 16 years. It has been a long time. I never would have thought I would endure this long. So much has happened." - Sonny Bharadia, November 30, 2017
Who is Sonny Bharadia?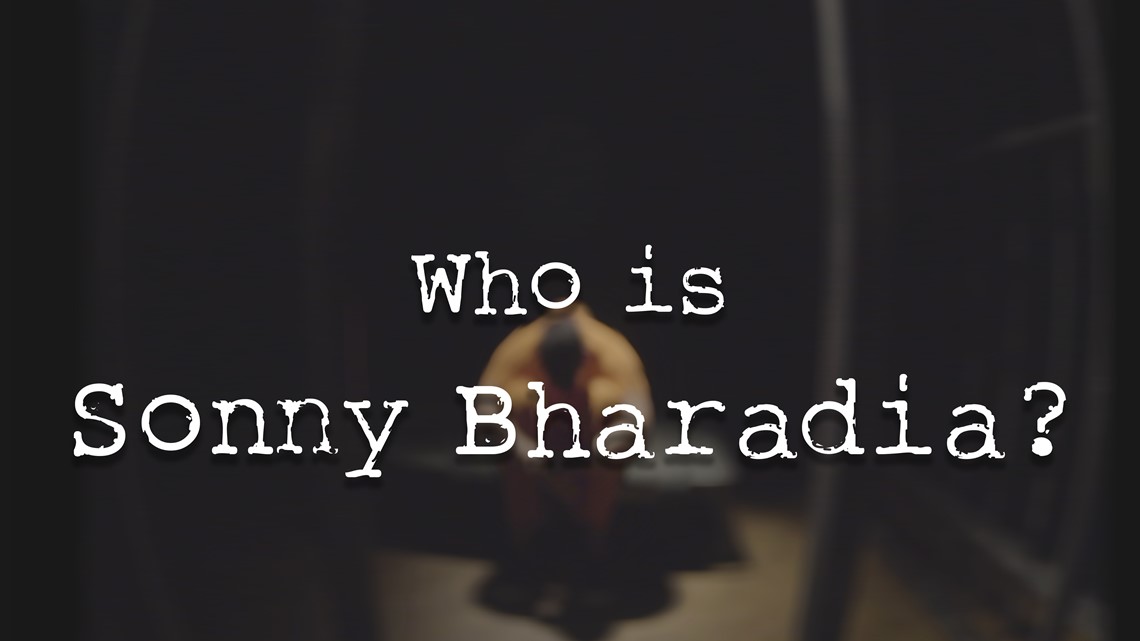 The judge said Bharadia and his legal team should have done their "due diligence" to run the DNA before his conviction back in 2003.
Now, the Georgia Innocence Project is joining Bharadia in his fight for freedom with a last-ditch, "Hail Mary" court motion called a habeas corpus.
If his legal team is successful Bharadia will either be released, or he could be granted a new trial. A new trial would allow the DNA evidence to be shown to a jury. If a judge denies the habeas corpus request, Bharadia's life sentence will stand and he'll stay locked up for a crime he claims he did not commit.
"To be truly prepared for something, one must actually expect it. I was never prepared for this. I never expected this. I often wonder whether I can emerge from this place undiminished. The scars and wounds are deep. I long for my freedom. I long for my name to be cleared. I am scared. I am lonely. I am cold. I am broken." Sonny Bharadia, December 31, 2017
"Shadow of Doubt" is a five episode, Atticus original series. Stay with us as we dig into the hidden details of past, and we follow Sonny Bharadia's fight for his future.
Part 1: Georgia man has spent 17 years in prison, DNA evidence points to someone else
Part 2: Georgia man's 'Harry Potter' alibi doesn't hold up in court
Part 3: Jury foreman 'shocked' by DNA evidence, asks for new trial 15 years later
Part 4: 'Makes me feel like an idiot.' New information changes witness statement 15 years after sex assault
Part 5: Inmate's journal reveals struggle inside Georgia prison system