Congress is taking notice of America's rising maternal mortality rates-- but despite at least five bills in the House and four in the Senate-- none have made it to a floor vote. There's a strong bipartisan push to address the issue, but just how to do that seems stalled.
The United States is the only developed nation in the world where more mothers are increasingly dying from pregnancy-related causes. The statistics are alarming, especially for black women. According to the Centers for Disease Control, black moms are three to four times more at risk of dying from pregnancy-related causes. For every 13 white women who die during pregnancy or within one year of giving birth, there are 44 black women.
Kira Johnson is one of those women.
People who know Kira Johnson describe her as unstoppable. She raced cars, ran marathons, spoke five languages and traveled the world, all with her husband Charles and their son Charles Jr. by her side. In 2016, the couple found out they were expecting again.
Mothers Matter: Watch the full series
"We always wanted back-to-back boys. When we found out that we were welcoming another boy, we were just ecstatic," Charles recalled.
But just 12 hours after giving birth to her baby boy, Kira was dead.
Meet Kira and Charles Johnson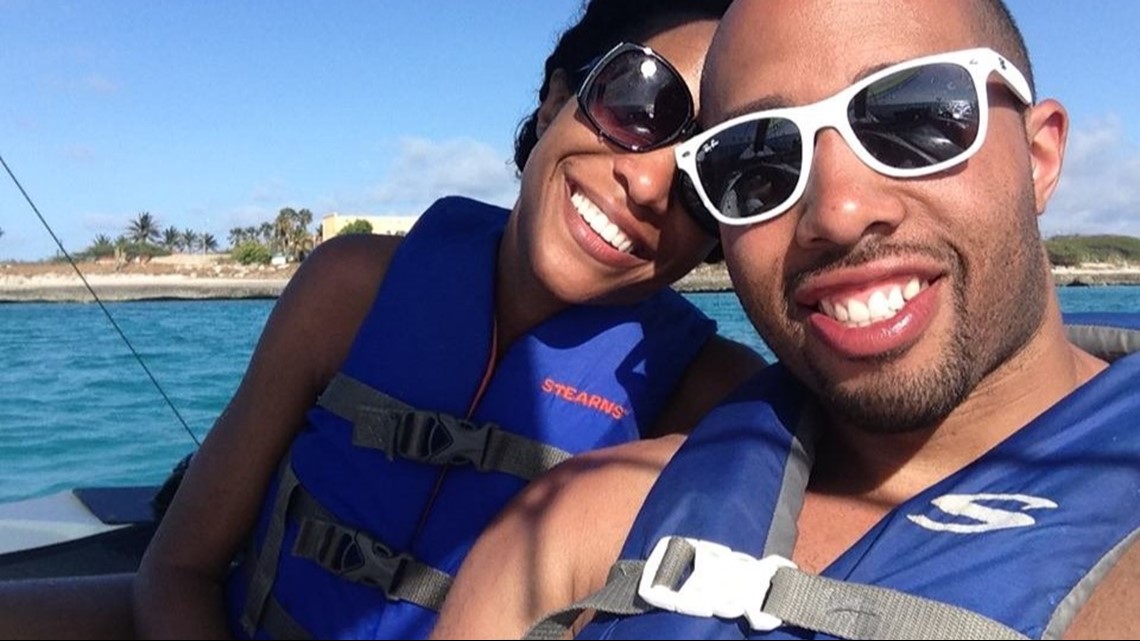 According to the CDC most of these deaths are preventable. Doctors, legislators and advocates, like Charles, are speaking out to propose possible solutions to the crisis.
►RELATED: She went to the hospital to have her baby. Now her husband is raising two kids alone
Since his wife's death, Charles Johnson hasn't stopped fighting for change. He fights not just for his wife, but for his young sons.
"I anticipate that after we have the conversation about what happened to their mother, my sons will ask me, 'Well Daddy, what did you do about it?' And it's important to me that I am able to look them in the eyes and say you know, 'Son, we lost but they didn't win,'" says Charles. "This is the work we've done, this is the legacy that your mother stands for, and this is why other people don't have to worry about what we've been through."
The main goal of all the bills is get rid pregnancy-related deaths in our country all together. Just "how" they are going to reach that goal is where the bills begin to diverge.
►RELATED: 'A river of blood:' A mom describes her near-death experience in the delivery room
Some bills like H.B. 1318 (The Preventing Maternal Deaths Act of 2017), want to make the reporting and reviewing of deaths from pregnancy-related causes mandatory in every state, while S. 3392 (The MOMS Act), would focus more on funding of states and hospitals to reduce pregnancy-related deaths.
For families like the Johnsons who have been personally touched by maternal mortality, change can't come soon enough. Over the past two years, Charles has dedicated much of his time to sharing his family's heartbreaking story with legislators and the public to inspire change.
►RELATED: Why childbirth is a death sentence for many black moms
"My philosophy is wake up, make Mommy proud, repeat. That's it. And that's how I do it, day by day, day after day," says Charles. "My wife deserved better. Women all over this country deserve better. "
If you feel compelled, call your Representative or Senator and ask them to act. Tell them mothers matter.
List of Pending Legislation and where each bill stands:
H.R.2745 - Healthy MOM Act (House - 06/12/2017 Referred to the Subcommittee on Health.)

H.R.5761 - Ending Maternal Mortality Act of 2018 (Introduced to house in May 2018)

H.R.5977 - MOMMA's Act (House - 05/25/2018 Referred to the House Committee on Energy and Commerce.)

H.R.6698 - Maternal CARE Act (House - 09/08/2018 Referred to the Subcommittee on Health.)

H.R.1318 - Preventing Maternal Deaths Act of 2017 (House - 03/17/2017 Referred to the Subcommittee on Health. )

S.3568 - Rural MOMS Act (Senate- 10/10/2018 Read twice and referred to the Committee on Health, Education Labor and Pensions.)

S.3494 - MOMMIES Act (Senate - 09/25/2018 Read twice and referred to the Committee on Finance)

S.3392 MOMS Act (Senate - 08/28/2018 Read twice and referred to the Committee on Health, Education, Labor, and Pensions)

S. 1112: Maternal Health Accountability Act of 2017 A committee has voted to issue a report to the full chamber recommending that the bill be considered further June 2018 (Heidi Heitkamp)