An Atlanta father's fight to help save the lives of new moms has helped pass a new law.
President Donald Trump signed H.B. 1318, a bill focused on reducing the rising maternal mortality rate in the U.S.
Charles Johnson passionately fought to help pass the bill.
Johnson's wife, Kira, died just 12 hours after she gave birth to the couple's second son.
Kira Johnson died on April 13, 2016, after Langston was born via a scheduled Cesarean section at Cedars-Sinai Medical Center in Los Angeles.
►RELATED: She went to the hospital to have her baby. Now her husband is raising two kids alone
Charles Johnson said all signs pointed to a healthy delivery: Kira never missed a prenatal visit and had great reports from each. He said she was in exceptional health when she was admitted to the hospital and delivered a healthy baby boy.
Things took a turn when he saw her struggle in the recovery room. He said he noticed blood in her catheter and brought it to the attention of doctors and nurses.
Kira Johnson: Charles and Langston's mommy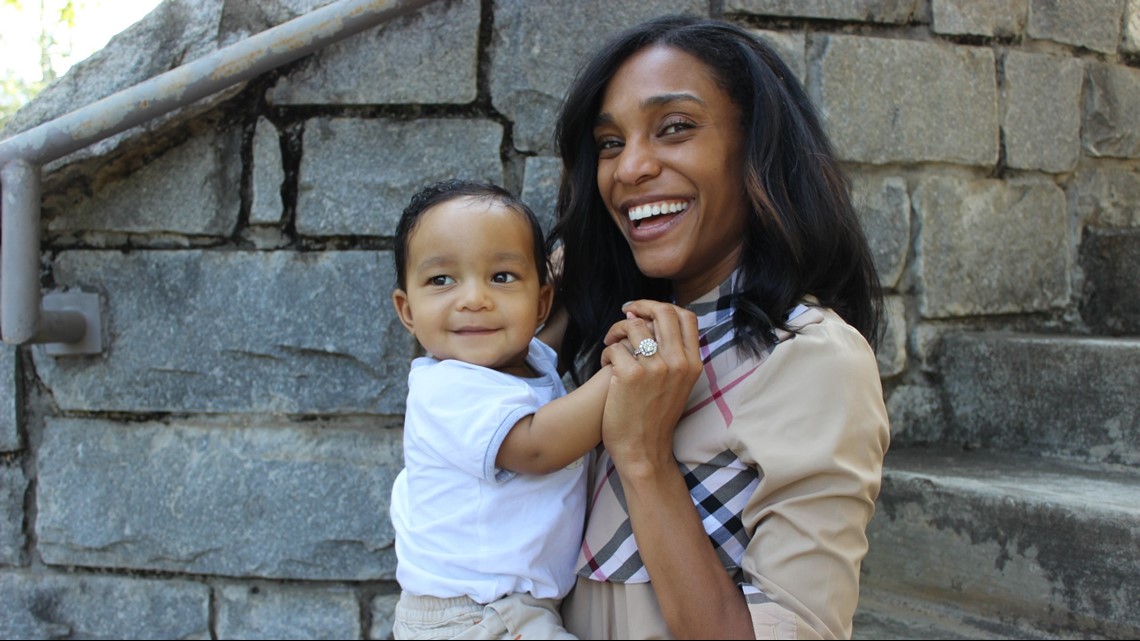 Charles said he waited for help for hours despite his pleas. He said they waited seven hours before doctors took her back for an internal exam.
When the time came to examine Kira, Charles said the doctor told him they would fix the problem.
"'She'll be back in 15 minutes," Charles said the doctor told him. "And that was the last time I saw Kira alive."
Charles said doctors found three liters of blood in her stomach and her heart stopped immediately; Kira Johnson died from a hemorrhage.
Kira's case isn't unique. Pregnancy-related deaths are increasing in the United States more than in another other country in the developed world. Georgia is among the worst states in the nation when it comes to childbirth.
According to the Centers for Disease Control, black women are three to four times more at risk of dying from pregnancy-related causes than any other race.
Since his wife's death, Charles Johnson has testified at Congress on the need for improved maternal health.
HB1318 authorizes $60 million over the next five years to prevent maternal mortality in America, NBC reports. The money will fund maternal health review committees in all 50 states, enabling them to collect data on what is killing women during or after childbirth. Every task force will have to follow the same guidelines to receive the grants, which will provide uniformity to maternal mortality data collection across states for the first time.
Johnson described the congressional bill to NBC as "a monumental first step to necessary change" for maternal mortality rates.
"For so long, this has been the country's dirty little secret," he told NBC. "For so long, this was looked at as a 'women's issue,' and dismissed."
Johnson has also started a foundation, 4Kira4Moms, to help raise awareness about the issue and push for more legislation.
Meet Kira and Charles Johnson