Mothers are dying from of childbirth. The dramatic increase in pregnancy-related deaths in Georgia has become part of the conversation among the state's gubernatorial candidates.
"Our state is in crisis," said Georgia Democratic candidate Stacey Abrams.
Across the country, the maternal mortality rate is rising. Georgia moms are especially at risk. The state ranks last when it comes to new moms dying.
"Maternal mortality should know no race - and health outcomes should not be determined by your zip code," said Republican candidate Brian Kemp.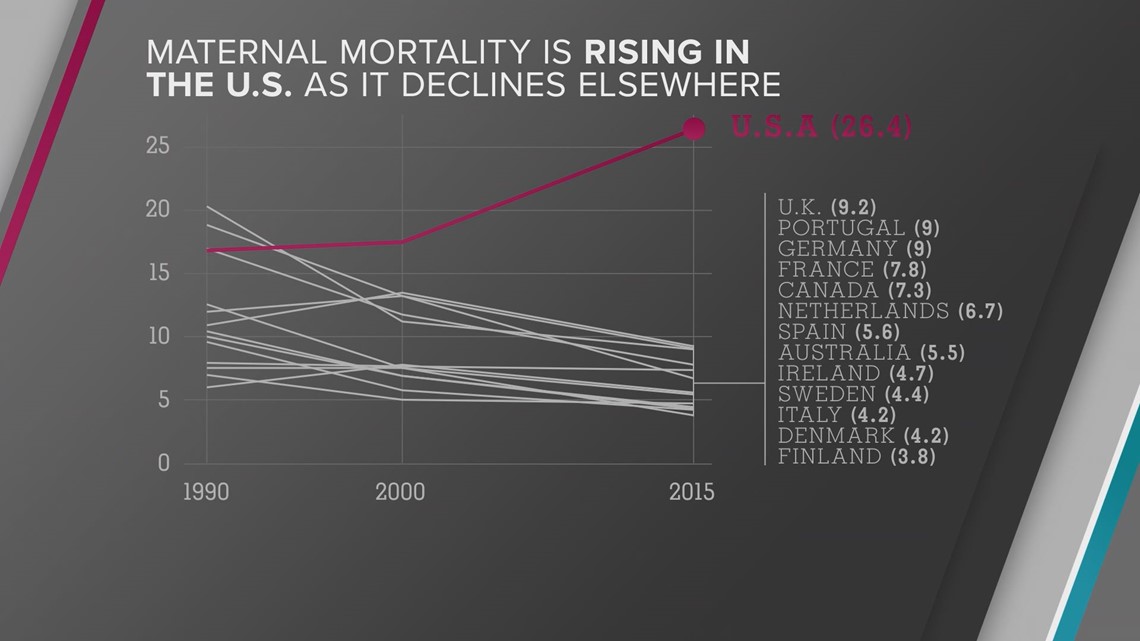 Georgia Department of Public Health says 755 women died from pregnancy-related causes between 1999 and 2016. The majority of those women are black.
According to the Centers for Disease Control and Prevention, black moms are three to four times more at risk of dying from pregnancy-related causes. For every 13 white women who die during pregnancy or within one year of giving birth, there are 44 black women. Some experts said most of these deaths are preventable.
Kira Johnson: Charles and Langston's mommy
Both Abrams and Kemp reacted to "Mothers Matter" by presented their plan for reversing the high maternal mortality rate in Georgia.
"The investigation identified and expounded upon a critical priority for the state," Kemp said.
Kemp's plan focuses on increasing access to OB/GYN and primary care physicians.
"We know that there is a direct correlation between access to maternal care and improved maternal health outcomes. Our plan is to enhance and increase any and all provider loan forgiveness programs for OB/GYN providers in rural Georgia to increase the number of providers in areas where mothers have to travel hours to seek maternal care," Kemp said.
Abrams plan focuses on access to quality, affordable health care for Georgia mothers and children throughout our state.
"I am the only candidate to make maternal health a centerpiece of my health care platform," Abrams said. "As governor, I will reduce our maternal and infant mortality rates by funding rural hospitals, expanding Medicaid, and leveraging state and federal programs to incentivize doctors and medical personnel to live in under-served communities."
For more on information on maternal mortality in Georgia, including a checklist to help new moms have a safer delivery, watch 11Alive's four-part series "Mothers Matter" online.