ROSWELL, Ga. — After a shocking video uncovered by 11Alive showed a K-9 latching on to a surrendering suspect, an expert is weighing in on what went wrong and what the department should have done after.
Exclusive video shows a police dog repeatedly biting a young suspect police were trying to arrest. In the video, the K-9 refuses to let go of the teen, even after its handler yells "off" 18 times.
Be warned, the video and the audio can be hard for some to witness.
After the incident, the K-9 was not taken out of service.
Professor Charles Mesloh, who got his Ph.D. studying police dog training, said that was not the correct thing to do.
"The dog should have been pulled from the street. The handler probably should have been pulled," Mesloh said. "The dog was not responding to commands."
K9 attacks 17-year-old in Roswell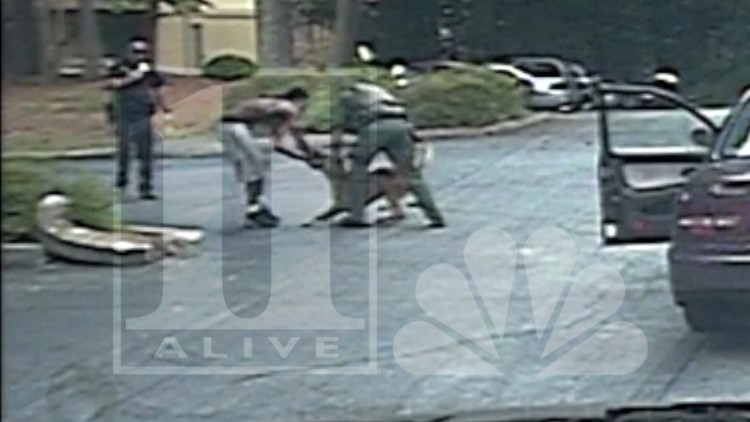 Police Chief Rust Grant's command staff cleared the dog and the officer, writing in their use-of-force review, "No training issues observed," "The K-9 responded as he should," and "K-9 Robbie did just as he had been trained by knowing when to apprehend a subject for unacceptable behavior."
Mesloh said that's ineffective.
"You can't have a dog out there that's an alligator," he said. "We can put an alligator on a leash, and they'll bite and they won't come off. We need trained dogs."
all the charges against the teen were dropped. He did not file a lawsuit before the statute of limitations expired.
Roswell Police Department's K9 Robbie