As hundreds of dogs found themselves in need of rescue earlier this year, the Georgia Department of Agriculture launched an internal review to see what it could do better to protect the animals under its watch.
"It's about moving forward. We're always going to have challenges. Georgia's a big state," Commissioner Gary Black said in March at the state's first pet adoption day to be held on the lawn of the Governor's mansion.
Black is trying to make good on that promise.
The Department of Agriculture, or GDA, has amended several of its Animal Protection Rules and is working with breeders to make necessary changes to improve living conditions.
The rules clarify the minimum space requirement for the cages of cats and dogs, many of which will live their entire life inside of it.
The original language said animals must be able to turn about freely, sit, stand and lie down in a comfortable and normal position. Now the GDA says those animals must be able to do so without touching the sides of the enclosure or any other animal. The height of the enclosure must be at least six inches higher than the head of the tallest animal living in it.
Primary enclosures can also no longer have mesh or grated bottoms. The lower surfaces are common at large breeding operations because it allows the dogs urine and feces to drop onto the concrete below where it can be washed way with a hose. But the mesh bottoms make it tough for animals to walk or play, leading to paw, leg and hip injuries that tend to go untreated.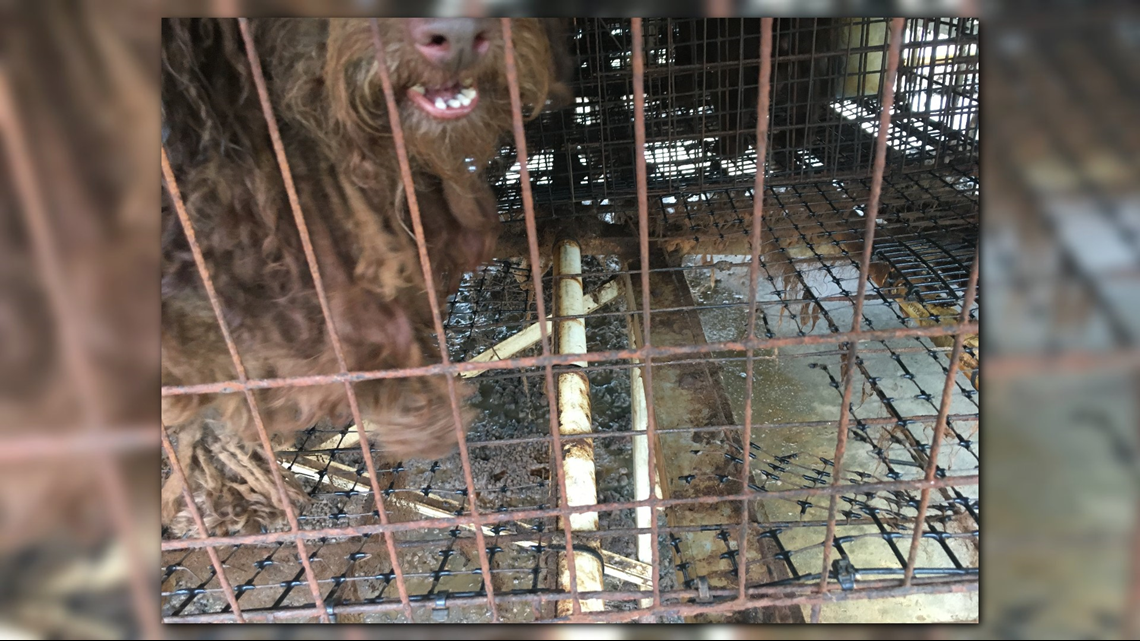 The GDA also imposed new rules on temporary cages, whether wire or plastic. They can now only be used for up to 24 hours. This rule could have given the GDA more leverage in Berrien County, where 800 dogs had to be rescued, many of them living cramped for extended periods in dog carriers.
The GDA passed out brochures to breeders explaining the changes and said it will give them up to three months to comply.
Finding homes and providing medical care for more than 1,300 dogs, as happened earlier this year, is expensive and difficult on rescues and shelters already at capacity. It can also delay animal cruelty prosecution in counties that simply don't know what to do with the animals.
So, the state is now requiring breeders to come up with their own plan to rehome the animals should their license be revoked or they can no longer care for them. They must also develop a plan to evacuate the animals in a natural disaster.
What seems to be the worst of the chicken and egg debates when it comes to enforcement, the department said licensees will be accountable for all outstanding violations regardless of whether the license is surrendered, relinquished or canceled. All pending stop orders or quarantines issues will remain unless released by the department.
That may serve more to hold inspectors accountable for following up on a breeder's activity, since it will remain up to them to now make sure those stop orders are honored. The GDA clarified that inspections can be unannounced and occur as often as inspectors feel it is necessary to ensure compliance.
"If you want to make change, you have to have good laws, you have to know how to enforce them. You have to educate people and you have to have awareness," said Claudine Wilkins, attorney and head of Animal Law Source.
The GDA said it anticipates more changes as well. The department's internal audit is ongoing and in September, the GDA will send its proposed budget to the Governor's office. A department spokesperson said the Commissioner is looking at new positions to help with enforcement and ways to strengthen the companion animal structure.
The Reveal Caged in Cruelty Series: