The white pick up nearly ran Heather Segars off the road that cold February night.
"Oh my God, he's going to kill somebody," Segars told the Towns County 911 call taker during the nearly 12-minute call first obtained by Robin Webb, a reporter with fetchyournews.com which broke the story in March.
No officers were dispatched to intercept the driver, who Segars said swerved from his lane at least six times.
Heather recognized the driver, Terry Silvers, and so did just about everyone listening on the police radio. Silvers has a long criminal record related to drug abuse including arrests by the Towns County Sheriff's Office for drugs and methamphetamine possession.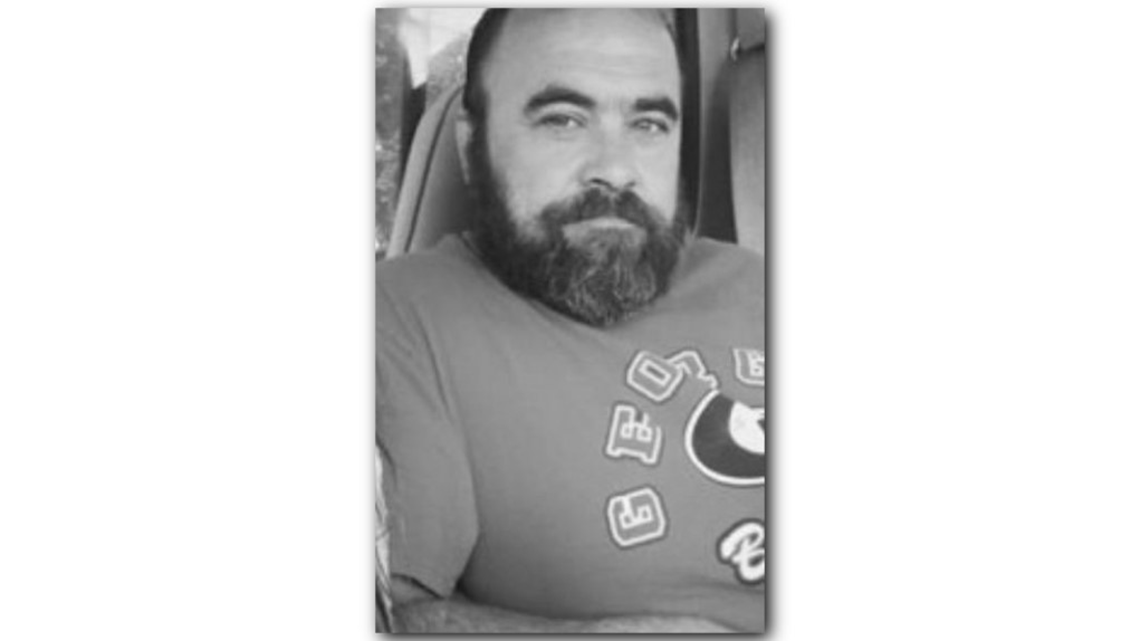 Silvers pulled into a corner store in Young Harris, Georgia, about a mile south of the North Carolina state line. When he stopped his pick-up truck at the store, Segars thought this was her chance – and law enforcement's chance – to prevent a tragedy.
"There's the law right there, they're passing me," Segars told the 911 call taker as sirens could be heard in the background. It was Unit #112, Corporal Gregory Joseph, one of only two patrol deputies on duty for the Towns County Sheriff's Office that night.
But Corporal Joseph kept driving by and the sirens could be heard fading into the distance.
"They're going to a call," the 911 operator told Heather Segars.
Corporal Joseph had already been dispatched to back up the only other county deputy and a Hiawassee police officer who were clearing a house for a possible intruder.
Dispatchers put out a BOLO – Be on The Lookout – over the radio right after Corporal Joseph drove by, knowing all of the county deputies were already assigned.
"All units, be on the lookout for a small white Toyota truck. It's going to be occupied by a Silvers subject. Caller advised reckless driving," announced the dispatcher.
"He can't stand up straight.This man does not need to be driving," Segars told 911, but dispatchers did not mention any suspected impairment in their BOLO.
Segars asked Silvers if he was OK outside the store, and he replied that he was. The 911 call taker had advised her not to intervene.
Silvers pulled out of the corner store parking lot and pointed his truck north toward Hayesville, North Carolina. Segars followed him and stayed on the phone with 911. Dispatchers called their BOLO into the Clay County 911 center to alert officers over the state line that he was coming.
"Oh God, he just run somebody else off the road," Segars told Towns County 911. "He's gonna kill somebody!" she repeated again and again.
Three miles into North Carolina, Silvers' truck crossed the center line and hit a car head-on at a combined speed of about 100 miles per hour, according to responding officers.
"Ahhh! Oh God! Noooo! No!" Segars screamed into her cell phone. "I told y'all to hurry," she said through gasps and tears.
"Oh God, he's dead. He's dead," Segars said when looking into Terry Silvers' truck. The firewood in the back of the pick-up had slammed forward, pinning the driver against the windshield. He was killed instantly.
Lumber in truck bed kills man who crossed over center line, striking a teen and her grandmother


The innocent victims
Tracie Stewart and her 13-year-old granddaughter were driving south from Hayesville, North Carolina when they saw the vehicle in front of them swerve into the turn lane. The driver ahead was trying to avoid the white pick-up that was now heading straight for Stewart's car in her lane a split second before impact.
"Me and my granddaughter was riding down the road, we were talking, we were having a good time," Stewart said.
"I didn't ask for this, and it changed my life," explained Stewart.
She was struck head-on by a convicted drug addict
Stewart needed four surgeries, including three just to repair the open fracture of her dominant arm. Surgeons inserted a six-inch plate in her arm, a pin in her foot and treated several other injuries including broken toes on the other foot.
She may never regain full use of her right hand.
"I'm very grateful to be alive," she said.
But Stewart blames the Towns County Sheriff's Office even more than Terry Silvers.


A crash the night before
The same deputy who can be heard racing by Terry Silvers while he was still alive on Feb. 23 responded to a one-vehicle crash on Feb. 22 -- the night before the fatal collision.
It was the same truck with Terry Silvers behind the wheel.
Silvers had gone straight on a curved road, slamming his truck into a fence. He claimed the firewood in his pick-up had shifted. Corporal Joseph believed him and put that down as the cause of the crash.
On body camera video, Silvers appears confused and asks the same question minutes after the deputy had already answered it.
"Is he sober?" a tow truck driver asks while watching Silvers struggle to hook up a chain to his pick-up truck.
"Well he blew zeros on the box and I can't find anything on HGN," Corporal Joseph answered.
The deputy was referring to the portable breath test designed to detect alcohol and Horizontal Gaze Nystagmus - a standard roadside sobriety test that looks for involuntary eye movements present in drunk drivers and those on other chemical depressants like Valium.
According to the manuals for advanced roadside impairment training, eye-stutter is not present in people who are impaired by opioids – like oxycontin, hydrocodone, methadone, or heroin – or stimulants like methamphetamine.
Terry Silvers had been arrested abusing both types of drugs but never alcohol.
"I've known Terry for 40 years," his friend Brad Chastain said. "I've never seen him drink a drop and when Terry is out of his head, a breathalyzer is not going to show you what's going on with Terry."
Corporal Joseph did not do any of the "divided attention" tests that are part of the standard field sobriety test such as the walk-and-turn, the one-leg stand, or the nose-touch test.
The deputy let Terry Silvers drive off after friends pulled his car off the fence.
"I'm sorry I had to call you out like this," Silvers can be heard telling the deputy after he let him go.
"Well, I'd rather come out here and do this than having to pick your body up somewhere," Corporal Joseph responded.
Just 24 hours later, that's what officers in the next county would be doing at the scene of the fatal crash.
Another crash, another release
The Feb. 22 incident was not Corporal Joseph's first run-in with Terry Silvers after a one-car crash.
On Nov. 27, Silvers totaled another pick-up truck near his home in Hiawassee. He told Corporal Joseph that he had been looking at his cell phone when he veered off the road, hit some stumps and flipped the truck at least twice.
Again, Corporal Joseph took the convicted drug abuser at his word.
In the middle of the crash investigation, Corporal Joseph got a call on his cell phone. The body camera recording picked up on his side of the conversation.
"Go ahead, sir. Uh, working this wreck. Terry Silvers. Yep, it's him. Not that I can tell. Not that I can tell."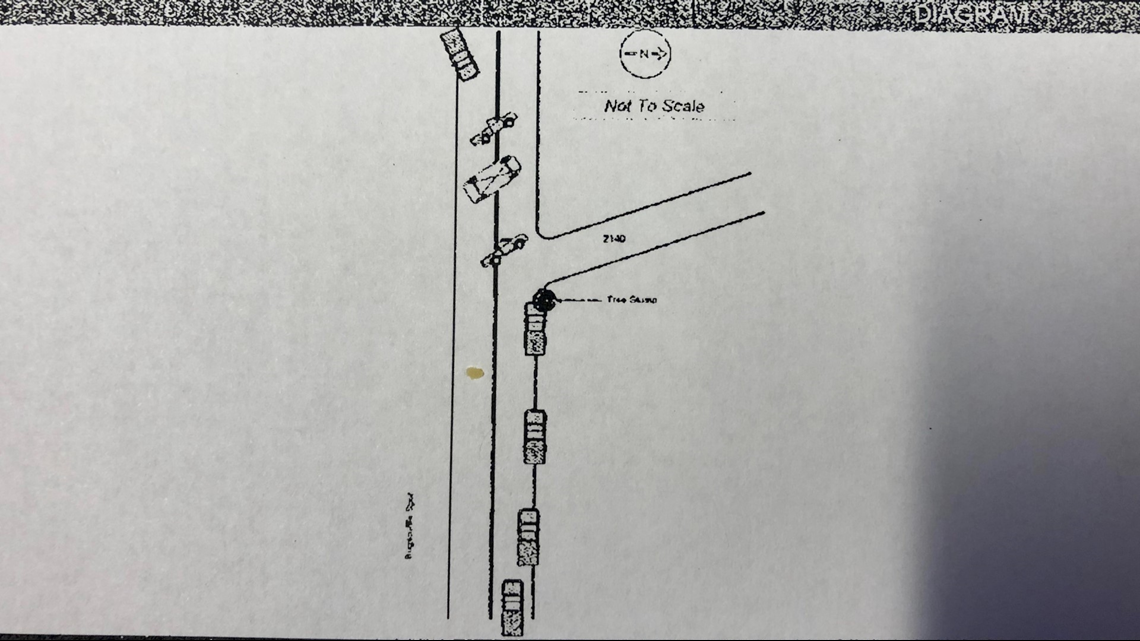 When we asked for a few hours of Corporal Joseph's phone records to see who was on the other end of the line that night, the sheriff's office initially denied our request and had the county attorney fight us to keep the records secret.
After we filed a formal complaint with the Georgia Attorney General, the county attorney agreed the phone records were public and the sheriff promised to turn them over. The records revealed he was talking to a local to truck driver.
Shortly after that exchange on the phone, an emergency worker on the scene asks the deputy, "see any signs?" Corporal Joseph asks in response, "of him impaired? Not that I can tell."
The emergency worker says, "this lady right here says she feels quite sure that he's under the influence of drugs."
Witnesses on the scene told the deputy they believed Silvers was impaired. An EMT can be heard on a body camera saying, "knowing him, it's probably meth." A firefighter adds, "that's what somebody else was saying."
A neighbor told Corporal Joseph that Silvers is often impaired, and frequently crashes on their street.
"He's so screwed up, he'll pass out driving down the road," the woman said on body camera.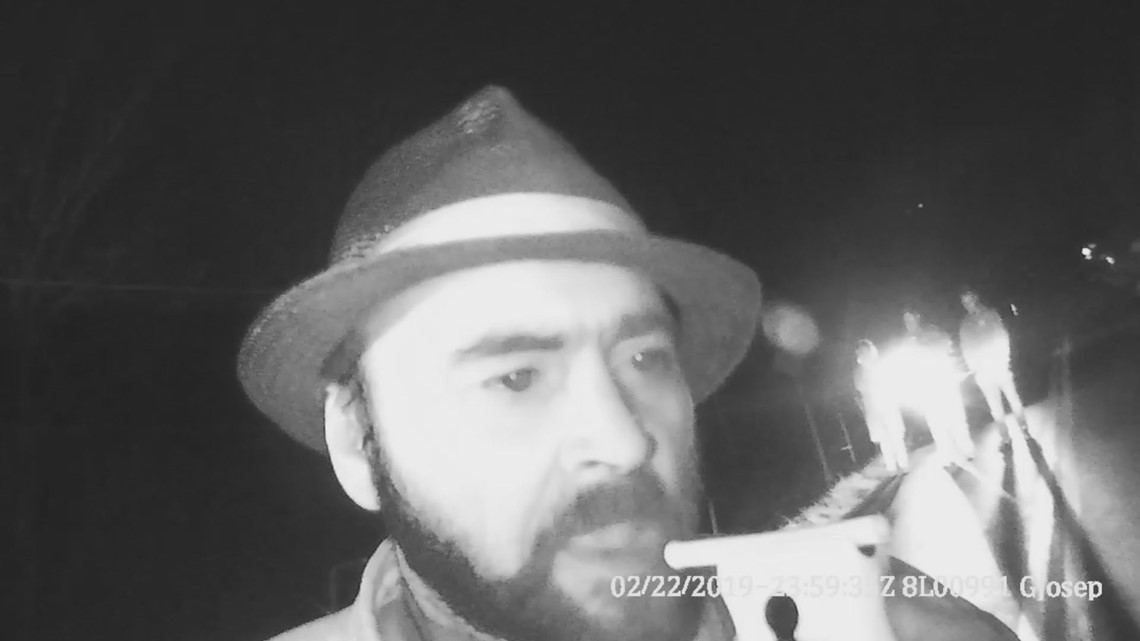 The woman told the deputy she was going to inform the sheriff, "by god, they need to do something with their little narc. Because he's going to end up killing somebody, and then everybody's going to be standing here, 'oh dang!"
The Towns County Sheriff's Office sent The Reveal a memo stating in writing that Silvers was never a confidential informant for the sheriff's office but added they could not speak for the drug task force.
The Georgia Peace Officer Standards and Training Council file for Corporal Joseph shows he went more than a decade with no DUI refresher training other than updates on alcohol detector equipment. But he did attend a seminar last November with the Prosecutor's Council of Georgia.
An agenda provided by the sheriff's office shows the two-day DUI seminar included six hours of drug impairment detection instruction.
Yet, just seven days later, Corporal Joseph relied solely on HGN, a test which does not detect either opioid or meth impairment, when deciding to let Terry Silvers go from the one-vehicle crash.
"I did HGN. No indicators whatsoever," Joseph told the neighbor on the crash scene.
"There's no indicators in his eyes at all that he's under the influence of anything," he added during a different exchange with the woman.
"But certain drugs can be that way," she responded, "because I worked dispatch, my husband's a cop."
Corporal Joseph did not acknowledge that fact or explain the discrepancy. He left Terry Silvers with citations for distracted driving.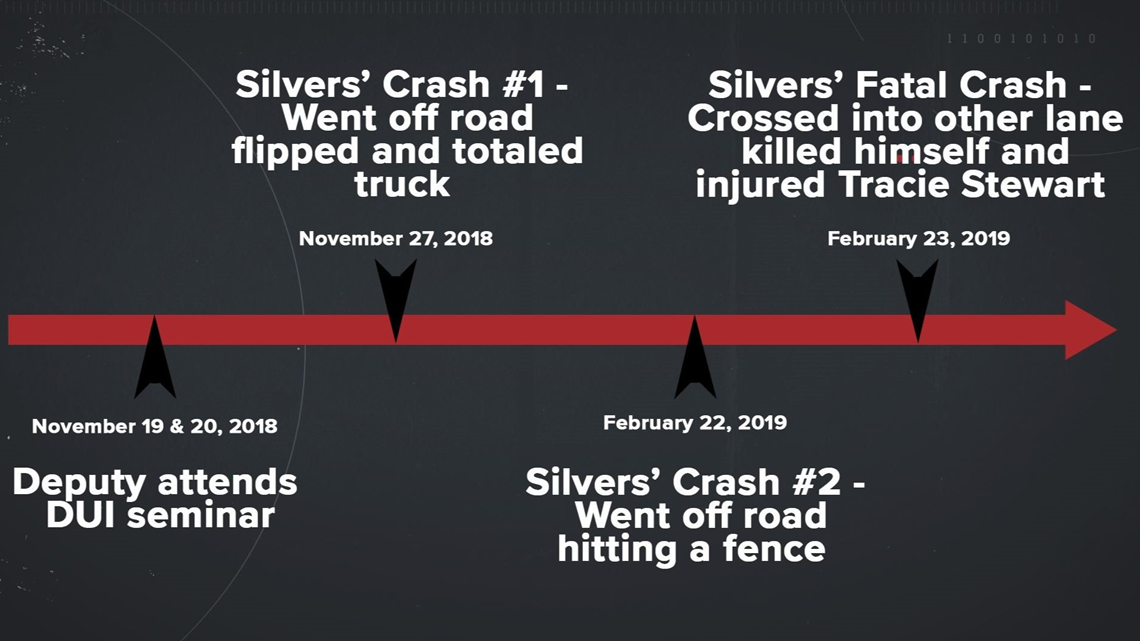 What Was in Terry Silvers' Blood?
The 911 call on Feb. 23 spanned nearly nine minutes from the first ring until the fatal crash and covered five miles – two miles in Georgia, and the last three miles in North Carolina.
Because Silvers died across the border, the North Carolina Office of The Chief Medical Examiner handled the death investigation.
"People are playing on emotions, and that's what fake news does," Sheriff Clinton said, apparently in response to Robin Webb's reporting for fetchyournews.com . "In fact, I may have to take out a protective order based on the crazy stuff that reporter sends me."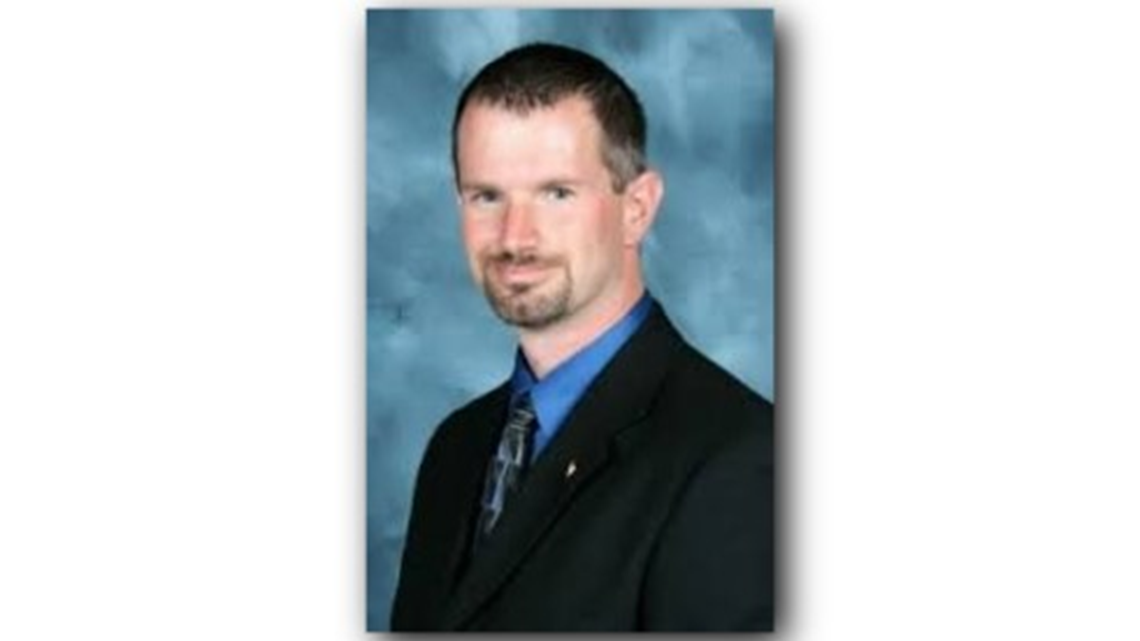 Then came the issue of the toxicology report which was pending at the time of the radio interview in March.
"What evidence is there that he did anything wrong the night he died as far as impairment's concerned? I haven't seen a toxicology, and my understanding is that the authorities in North Carolina where the wreck occurred have not seen a toxicology," Sheriff Clinton said on the radio.
The radio host responded, "so there's a rush to judgment before there's actual proof?"
"May not even be true," the sheriff said.
We likely will never know what was in Terry Silvers blood the night of the fatal crash. The medical examiner in North Carolina tested Silvers' blood only for the presence of alcohol. It was negative.
We pressed OCME why the medical examiner did not test for drugs. The staff responded that they test for about 600 different compounds only when the cause and manner of death are in question.
Because Silvers died in a car crash from blunt force trauma to the head, OCME said there was no need to test his blood for drugs - even though impairment may have been what caused him to drift into the opposing lane where he hit Tracie Stewart and her granddaughter.
Missed opportunities
Heather Segars, the woman who called 911, said the critical moment was when Terry Silvers was stopped at the Corner Stone gas station in Georgia, and she heard Corporal Joseph's siren screaming by the scene in route to another call.
"If they had pulled into Corner Stone, it would have been stopped right there," Segars said.
Towns County 911 is a separate entity and is not part of the sheriff's office. It's not clear if the call taker passed on the severity of the suspected impairment to the dispatcher who was putting out the alert to officers.
We do know that BOLO was transmitted after Corporal Joseph had already passed the scene, at which point he didn't know that the man he had encountered at a crash the night before was briefly stopped in the middle of what would be a fatal journey.
A BOLO is a low-level alert. Dispatchers could have diverted the deputy to respond to the Silvers call or called it out as an impaired driver, but they did not.
The intruder call in Hiawassee turned out to be nothing. Deputy Eddie Spradlin and a Hiawassee officer had already finished clearing the house by the time Corporal Joseph arrived as the third office on scene. It turned out, he wasn't needed at all.
Deputy Spradlin didn't hear the BOLO by his own admission. He told dispatchers on a recorded line that he "toned the radio out."
Dispatcher "Towns County 911."
Deputy Spradlin "I just wanted to call you and say, REALLY?"
Dispatcher "What? What did I do?"
Deputy Spradlin "As soon as we get out and start clearing a house, you put out a BOLO?"
Dispatcher "Yeah, I know. Well, now he's dead."
Dispatcher "Now he's dead."
Deputy Spradlin "What do you mean now he's dead?"
Dispatcher "Well, he wrecked and now he's dead."
Deputy Spradlin "Well, dang it."
Towns County declines advanced drug training
Neither patrol deputy on duty that night had advanced roadside impairment training, a step below the Drug Recognition Expert training many state troopers have.
Towns County has the highest number per-capita of emergency room visits because of opioid overdoses, according to the latest annual report from the Georgia Department of Public Health.

So, why don't its deputies have the training needed to detect opioid impairment in drivers?
Shortly after Fetch Your News broke the story, Georgia Police Officer Standards and Training scheduled an Advanced Roadside Impaired Driving Enforcement, or ARIDE, class in Hiawassee.
The two-day class has officers enrolled from neighboring counties and departments, but as of Thursday, May 16, no Towns County Sheriff's Office deputies had signed up for the class.
In Georgia, officers are not required to have even basic training in the standard field sobriety test, and those who have completed the training are never required to keep that training current.
The Reveal is an investigative show exposing inequality, injustice, and ineptitude created by people in power throughout Georgia and across the country. It airs Sunday nights at 6 on 11Alive.
More of The Reveal: