ATLANTA — It's been eight months of mixed messages and bouncing timelines for a COVID-19 vaccine. But Piedmont Healthcare's ER doctor Kevin Cleary says he's blocking out the noise – to focus on the science.
"You get in a plane. You trust a plane to fly. It's science behind that. Engineers built that. I trust engineers to do their job. I think you should trust the scientists to do their job," Cleary said.
For the ER doctor, work is a daily reminder that COVID-19 remains a problem.
"The intensity level has just kind of doubled, tripled probably since the beginning of the pandemic," he said while sitting outside the emergency room at Piedmont Fayette Hospital.
Healthcare workers will be among the first to receive the COVID-19 vaccine when ready. But hundreds may already be immune. That's because earlier this year Piedmont Healthcare put out a call to medical professionals, asking for volunteers to participate in the vaccine trials.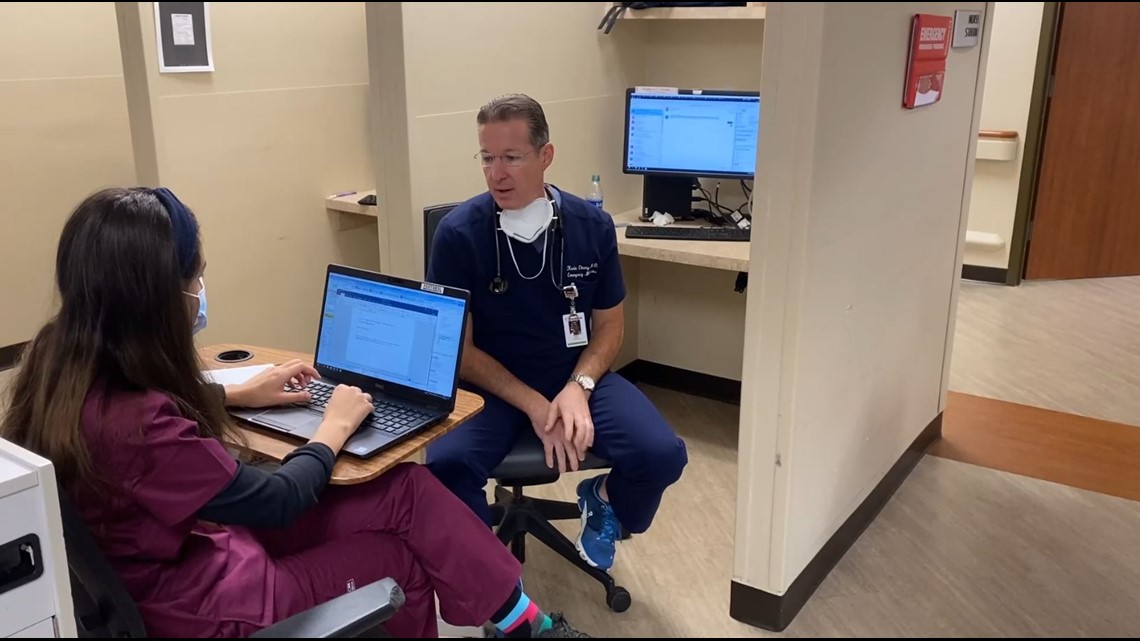 First Responders Step Forward
"We have had people from Piedmont Health System come from throughout the state. Athens, Columbus," Dr. Nathan Segall, the lead investigator on two of the COVID-19 vaccine trials at Clinical Research Atlanta said.
Segall says about 20 percent of the volunteers in his Moderna study are healthcare workers. Some drive more than an hour each way to reach the lab. He calls their dedication to help find a safe and effective vaccine for the rest of us - uplifting.
"Anything we can do to potentially save lives, I'm willing to go there," McKeehan said.
Clinical Research Atlanta has about 800 people enrolled in trials for Moderna and Pfizer. Later this month it hopes to start a trial for a third vaccine, Novavax. It has even hired about a dozen more staff to manage the high number of participants involved in the trials.
Georgia is playing a key role in the process with every FDA-approved stage three vaccine being tested in the state. Right now, there are five.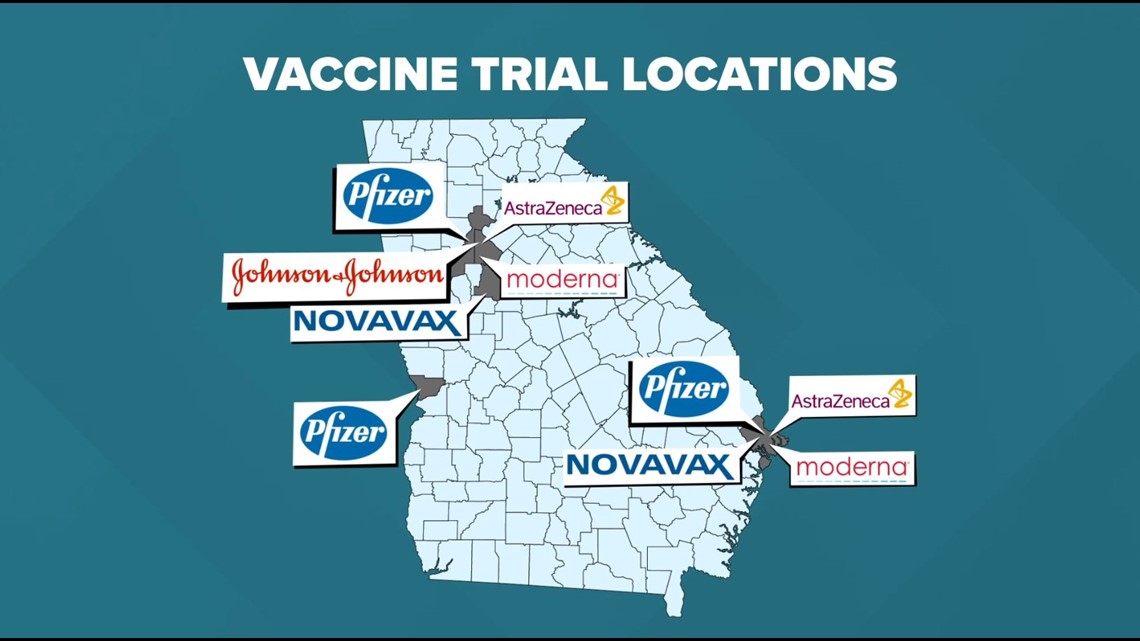 Ashley Nealy is part of the Pfizer trial through another lab in Atlanta.
"People were really skeptical about how a vaccine could be made so fast," Nealy said. But rather than rushed, Nealy believes this is what can happen when you remove the red tape.
Tracking Vaccine Side Effects
None of these participants know if they received a placebo – or the real thing. But they all say after at least one of their injections, they had side effects that lasted about 24 hours.
"Feels like you got punch an arm, you know, kind of not by your best friend," Cleary described.
"There was some fever," McKeehan reported, whose wife actually signed him up for the trial.
Nealy said she had a sore arm as well, but what really stood out to her, was unusual fatigue. "I wasn't expecting to feel that tired."
Placebo or vaccine, every participant tracks how they feel regularly on a phone app. The Moderna and Pfizer vaccines come in two shots spaced a few weeks apart. To analyze its impact the lab takes a lot of blood. There are also two COVID-19 tests, the nasal swab that makes many people cringe.
"We query them about all of the information in terms of their medical history, the medications that they're on, their occupational history, the exposures that they may have in the community, and the like, in order to qualify them. We then may or may not perform or of physical examination after we have," Segall detailed.
Still, these participants say the process is worth it.
"I would do it 100 times over for sure," Cleary said without hesitation.
Part of the confusion over when a vaccine will be ready is that to determine if it works, some of the people involved in the study have to get sick with COVID-19. No one can predict when that's going to happen, one reason the trial group sizes are so large.
The FDA says it will consider emergency authorization for any vaccine that is at least 50 percent effective. The data analysis is a complicated metric that evaluates in part, any serious adverse side effects. But the basic math is that Moderna says it needs 151 participants to get sick to know if its vaccine makes the cut. The hope is that all 151 people with COVID-19 received the placebo. If more than 37 of them got the vaccine, it's not good enough.
"It really requires experience and attention from the start to the finish," Segall explained. "The FDA will audit with a fine-tooth comb these trials."
Safety advocates want to follow participants for at least six months as well to make sure the vaccine remains effective and there aren't delayed side effects. Others want to end trials early if there's strong evidence – that placebo participants are the only ones getting sick. A positive COVID-19 test result isn't enough.
"They have to meet certain criteria of fever, chills, cough, respiratory symptoms, etc in order to qualify as an active COVID-19 participant," Segall said.
Vaccine Timeline
Even after one vaccine is approved, trials will continue. Pfizer's vaccine must be stored at temps below negative 80. Most doctor's offices and pharmacies don't have freezers that cold. Plus, Pfizer and Moderna take two doses. A vaccine that can work after only one shot and be stored in a regular refrigerator would certainly make distribution easier.
Researchers will want to continue to track participants as well because even if successful, there's still more we need to know. How long does the vaccine last? Are there long term side effects? Even if you do get COVID, does it prevent serious side effects? To help answer these questions, trial participants must agree to remain active for two years.
Nealy says a vaccine means hope. A chance to get our lives back on track. With at least 230,312 COVID-19 related deaths across the country, 8,223 of them here in Georgia, Nealy believes more people will embrace that hope when a vaccine is ready.
"I think the more people are able to share their stories and they see people that are relatable to them and how it's going for them, I think more people will be inclined to get it," Nealy said.
Even if only half of the country lines up to get the vaccine, that's still 127 million adults. Certainly, no small feat and more than the number of people who got the flu shot last year.
Dr. Cleary already fights to save lives in this emergency room. He believes getting the vaccine may also help to save his own.
"For me, it's just another added layer of protection. Why take a chance, honestly," Cleary said.