COVINGTON, Ga. — An industry vital to the medical industry is in a fight for survival. Medical device sterilization plants employ thousands of Georgians and ensure millions of syringes, catheters and other surgical equipment are safe to use.
Residents who live near the plants are concerned with the sterilization process. The facilities use a toxic cancer-causing gas called ethylene oxide.
Over the summer, a joint investigation by WebMD and Georgia Health News uncovered a 2018 report by the Environmental Protection Agency called the National Air Toxics Assessment. It used 2014 data and new calculations to identify 109 areas in the U.S. which showed potentially elevated cancer risk. Most of the risk was driven by ethylene oxide.
In metro Atlanta, that included two near the Sterigenics sterilizing plants in Atlanta and one near the Becton Dickinson (BD) plant in Covington.
Brenda Goodman and Andy Miller wrote the story. "Until we asked the questions, until we did our reporting and writing, it wasn't publicly known," said Miller, an investigative reporter with Georgia Health News.
"As one of our experts said, 'It's like they were setting a little time bomb because this new risk value was out there,'" said Goodman. "The last time they ran this NATA report, census tracks across the country lit up as having an elevated cancer risk."
Fighting for Survival
Since the cancer link became public, many wondered if their cancer diagnoses were because they live close to one of these plants.
Shawn Barutio lives about ten miles from the BD plant and just had the fight of her life.
In 2016, the Walton County grandmother received heartbreaking news from the doctor.
"They came back very quickly after CT scans and said, 'I'm so sorry.' And I said, 'What do you mean you're so sorry?' and she said, 'You have cancer'," Barutio recalled.
A genetic test showed Barutio had no predisposition to ovarian cancer, which means environmental exposure may be to blame.
After three years and four different surgeries, she is now in remission.
In the hunt to figure out what caused the cancer, Barutio read the NATA report which highlighted her area as one of those at risk for ethylene oxide exposure.
"I read that and I was furious. One of the things that bothered me was, why did the EPA have this information and didn't share it with the public," said Barutio.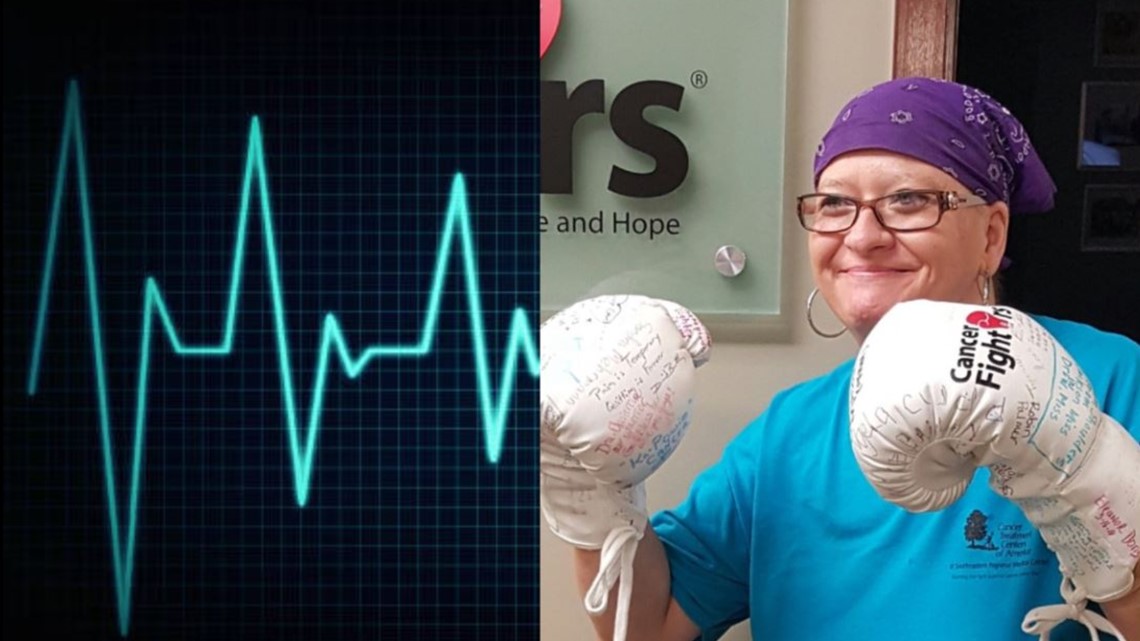 There is no evidence ethylene oxide caused her cancer, but that doesn't stop Barutio from wondering if the gas contributed to her disease.
"I just want answers," she said. "I'm not trying to shut this plant down. I just want them to do the right thing."
Doing the right thing depends on who you ask. Some grassroots organizations like Stop ETO want the plants to install expensive technology to bring emissions to zero, or close altogether.
While plants say their emissions are well below federal emission standards, recent air tests conducted near BD show that's not always the case.
In September, BD announced it accidentally released 54 pounds of ethylene oxide. It was about a week before the company realized someone didn't turn off an outside valve.
On Oct. 16, the city of Covington released air test results conducted by Montrose Air Quality Services. The tests took place over a week in September with BD's knowledge and after the release of the accidental gas leak.
The results indicated "particularly high levels of Ethylene Oxide in neighborhoods adjacent to your sterilization facility," Covington Mayor Ronnie Johnston wrote to BD president Johann Fernando.
About a week later, Georgia Attorney General Chris Carr demanded the plant to cease its sterilization operations.
"BD has failed to take all responsible precautions to prevent fugitive emissions of ethylene oxide in a timely manner as required," wrote the attorney general's office in a press release on Oct. 21.
On Oct. 28, BD agreed to stop its operations for a week while new tests are conducted.
Sterigenics voluntarily closed its Atlanta plant in late August while it seeks permits to install new technology to limit emissions. A few weeks later, the company announced the permanent closure of another plant in Willowbrook, Illinois after public outrage and concern over elevated levels of ethylene oxide.
The federal government is watching the closures closely. Acting FDA commissioner Norman Sharpless released a statement in late October warning the public about the potential impact of the closures.
"In light of the possibility of continued ethylene oxide sterilization facility closures, we are again alerting the public to growing concerns about the future availability of sterile medical devices and impending medical device shortages," said Sharpless.
A Look Inside BD Operations
In early October, BD gave The Reveal a tour of its 97,000 square foot sterilization plant. The company employs about 1,000 workers and sterilizes a quarter of a billion medical devices a year.
Trop Kirkpatrick, BD's public relations director, and an engineer walked us through the entire sterilization process. It starts with cardboard boxes full of prepackaged medical equipment shipped to the plant by tractor trailers. The packaging takes place off-site.
The boxes are placed in pressurized chambers where the ethylene oxide is then pumped inside. The gas penetrates through the cardboard and plastic for eight hours, killing any bacteria inside.
Afterward, the boxes are moved into to two different rooms to air out for an additional eight hours.
During each phase, ethylene oxide is pumped from the rooms into essentially a furnace called a thermal oxidizer to be destroyed. Inside the plant, dozens of air monitors stand by to sound an alarm if elevated levels of the gas are detected.
The plant does not monitor for fugitive emissions or leaks outside its facility. The EPA and Georgia's Environmental Protection Division do not require it either.
Instead, the company relies on the thermal oxidizer. BD claims just as long as its temperature stays at 1,500 degrees, it will burn nearly all of the toxic gas away.
"So, if you're running at that range of temperature, you know how much you're destroying. So, the residual left would be the emission," said Kirkpatrick.
To prove it, BD paid for two days worth of "stack" testing in September. According to a BD press release, the results showed it burned off 99.99 percent of ethylene oxide.
Changing the Narrative
Over the past few months, BD has launched an aggressive public relations campaign to push back on the EPA's new risk assessment and what it claims have been wildly inaccurate news reports about the toxin.
Cookerly PR is leading that campaign for BD. According to its website, it provides "crisis and issues management." With Cookerly's help, the company has hired numerous scientists to publicly denounce the EPA's reports and test results.
Those experts include Michael Dourson, a board-certifed toxicologist; Jonathan Borak, a clinical professor at Yale; Gail Charnley, a MIT-trained toxicologist and Robert DeMott, another toxicologist.
"The levels of EtO around the plant when you look at them in their entirety are not that different from background levels overall for the greater Atlanta area, and given the distance to residences, we wouldn't expect to see levels above background when you get farther from the BD plant," said DeMott in a prepared statement provided by BD.
Environmental groups consider Charnley and Dourson a chemical industry dream-team. Both have been criticized for advocating to reduce air and water quality protections.
In 2008, Charnley cautioned lawmakers not to over-regulate perchlorate in drinking water. The chemical is used to make rocket fuel, which can cause birth defects.
"Fortunately, though, there appears to be no immediate public health threat that justified regulating in advance of the science," Charnley said at the hearing 11 years ago.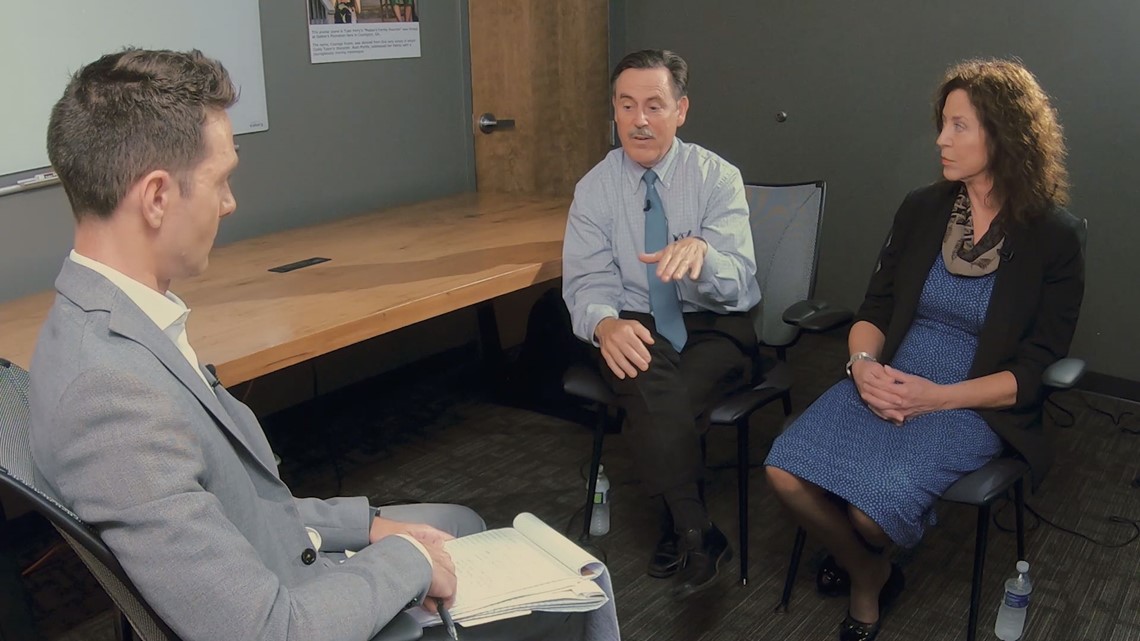 Charnley said she represents government entities and the private industry. For her, the goal is the same – to follow the science.
"I'm looking at a community where people are scared because they received inaccurate information about toxicity and risk and because I'm a toxicologist and a risk analyst I feel like it's important for me to correct all that," said Charnley.
Dourson worked at the EPA for 15 years. In 2017, President Donald Trump nominated him to lead the EPA's chemical safety division. When he appeared in front a Senate confirmation hearing, he faced tough questions from Republicans and Democrats for his ties to the chemical industry. Dourson withdrew from consideration shortly after.
To continue our transparency, we have published a portion of the raw interview between experts BD provided for an interview and The Reveal investigator Andy Pierrotti.
As you'll hear, BD and a PR representative, hired by the company, attempted to stop Andy when he tried to question the experts about their backgrounds.
The Reveal is an investigative show exposing inequality, injustice, and ineptitude created by people in power throughout Georgia and across the country. It airs Sunday nights at 6 on 11Alive.
More of The Reveal: