BARROW COUNTY, Ga. — A former Georgia judge convicted of murdering his adopted son will soon get a new trial.
This past September, the Supreme Court of Georgia affirmed a low court's decision to grant Paul Hamilton a new trial, despite a jury unanimously convicting him in 2018.
What makes this extraordinary is that Hamilton's defense attorney didn't initially request the new trial. It came from former Barrow County Chief Magistrate Judge David Motes.
After sentencing Hamilton to life behind bars in 2018, Judge Motes immediately ordered a new trial on his own motion by naming himself the 13th juror.
It's an extraordinary and legal authority provided to Georgia judges.
According to trial transcripts, Judge Motes announced: "Mr. Hamilton, the Court is not done… I will tell you that when the jury returned with its verdict of guilty, I was so surprised. I believe there were errors that were committed in that trial... Mr. Hamilton, I'm going to grant you a new trial."
Motes didn't provide much more explanation, nor was he required to. He retired from the bench a week later.
The district attorney, sheriff, victims, and even Hamilton's defense attorney were shocked by the decision.
"This is his last case and he goes out with a bolt," Jeffrey Sliz, Hamilton's attorney, said.
While the case was under appeal, The Reveal reached out to Motes multiple times by phone. When he didn't return our phone calls, we approached him at his driveway without a camera in July. He declined to do an interview but admitted he wished he would have better explained why he ordered a new trial.
He then said he would offer more details after the Supreme Court of Georgia released its opinion.
After the justices allowed Hamilton's new trial to move forward, The Reveal reached out to Motes again. He didn't return our phone calls. So, The Reveal approached him at his driveway again. This time with a camera to ask questions.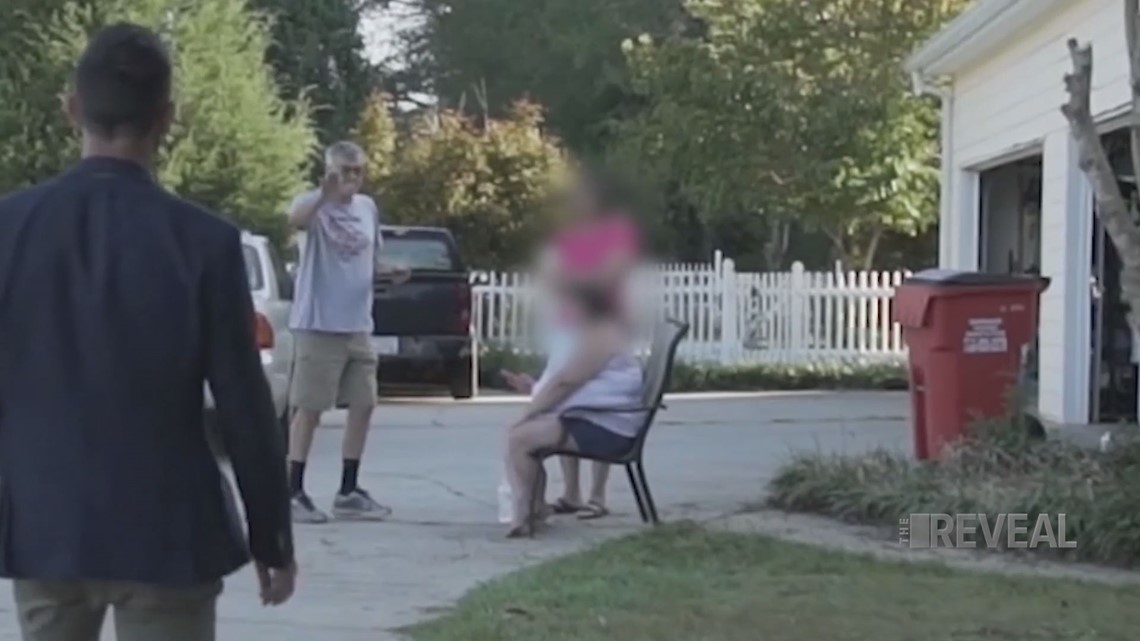 Motes then explained that he would not discuss the case until it was decided for a second time. When asked if he thought he owed his former constituents an explanation for his decision, Motes walked way.
Some law scholars believe the public deserves a clear explanation from judges when they make controversial decisions. Caren Morrison is one of them. She's a law professor at Georgia State University and a former federal prosecutor.
"I think one of the problems with our criminal justice system is a lack of transparency and when decisions are made that people don't understand, I think it's up to the players, the people in power to make those decisions clear and explain themselves. So, they're not left with the feeling that something fishy is going on, something unjust is going on or the judge is simply acting arbitrarily," said Morrison.
While prosecutors and defense attorneys said a judge naming themselves the 13th juror is basically unheard of, The Reveal has uncovered at least a dozen Georgia judges who have done it in the past three years. All of them provided little to no reason why they reversed the jury's decision.
One of them includes Cherokee County Judge David Cannon. He reversed a child molestation conviction in 2018.
Marc Nolan was the jury foreman in the case.
"I said what are you talking about? He can't do that," said Nolan. "He said it was a gut-wrenching decision from his standpoint. What about us? There were 12 of us who had to come home to our spouses and had to chew on this."
In Fulton County, Judge John Goger named himself the 13th juror and reversed the murder conviction of Quantravious Holmes, a repeat violent offender. Goger retired from the bench a month later.
Danny Porter has been the district attorney in Gwinnett County for nearly three decades. He believes each time a judge names himself the 13th juror, it reduces confidence in the system.
"It basically makes it a crapshoot. The state can put up its case. It can get the jury verdict, having proved the case beyond a reasonable doubt and on the whim of the judge, he can blow it all out of the water," said the long-time prosecutor.
Porter would like to see the Georgia legislature amend the 13th Juror Statute to require judges to explain what they believe went wrong to warrant a new trial.
"In other words, they need to make findings of fact and findings of law and conclusions of law," said Porter.
"I think a judge, particularly because we elect judges in this state, ought to be accountable for explaining why their decisions, why their decisions are made," he added.
While Georgia isn't the only state with a similar 13th Juror Statute, there doesn't appear to be any entity tracking how often judges take advantage of this exceptional power on the bench.
Porter, who is a member of Georgia's Prosecuting Council, said this is something the state or the council should consider tracking.
"If people can't rely on the results that are given by juries, then you can't rely on the system at all," said Porter.
Hamilton's trial is expected sometime in 2020.
The Reveal is an investigative show exposing inequality, injustice, and ineptitude created by people in power throughout Georgia and across the country. It airs Sunday nights at 6 on 11Alive.
More of The Reveal: