Unprecedented number of Georgia inmates who died in 2020
Bobby Thompson is one of at least 29 people who died by suicide at Georgia correctional facilities last year, a rate about three times the national average.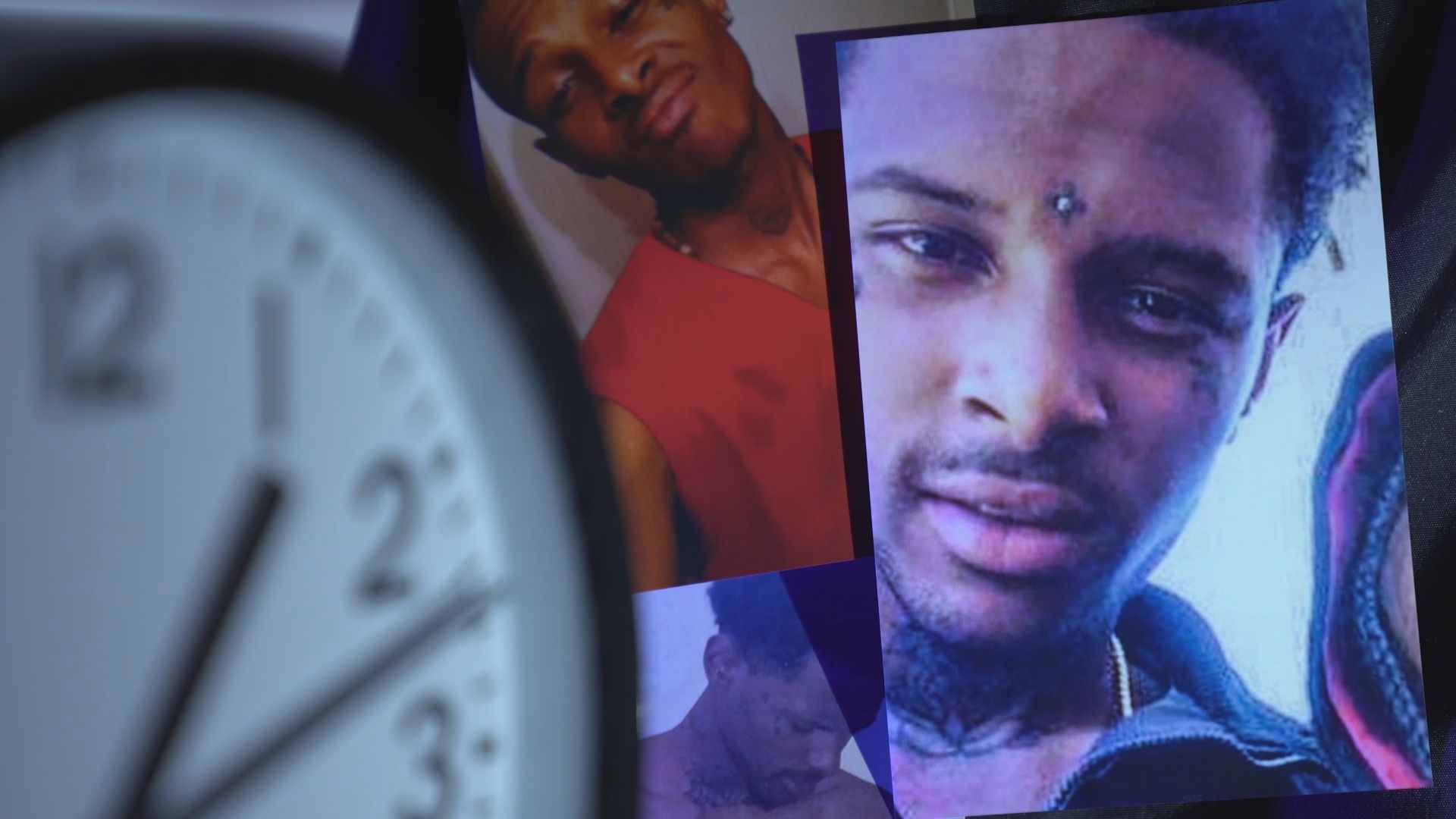 An 11Alive Reveal investigation has uncovered an unprecedented number of people who died inside Georgia prisons last year. One of them includes a man with a known mental illness prison official failed to protect.
He's 24-year-old Bobby Thompson. His mother, India Tarver, says her son called her at work nearly every day to catch up. "Between 12 and 1 o'clock and he knows the time. He was never late," Tarver said.
On September 23, 2020, though, Tarver's phone didn't ring. She got a gut feeling something was wrong. So, she called the Wheeler Correctional facility in Alamo, Georgia, where Thompson was incarcerated since last January.

A few days later, she learned her son hung himself with a bedsheet tied from a top bunk in an isolation room.
'He's gone'
:
"I can't believe he's gone. He was a very brilliant young man," Tarver said with tears in her eyes.
Doctors diagnosed the father of three with bipolar disorder long before he arrived. Prison officials knew about it. Tarver says manic episodes were common. "So, everyone knew as far as I know, that he had a mental disorder. They knew," Tarver said.
Prison officials also knew to check on Thompson every 15 to 30 minutes when they put him in an isolation room to help calm him down that day. The policy mandated it.
Instead, an officer waited more than two hours to make his rounds. Even after the officer found Thompson not breathing, the prison security video shows him walking to get help.
It took an additional seven minutes to open the cell door to start CPR.
Family photos of 24-year-old Bobby Thompson
'BASIC HUMAN RIGHTS'
:
Thompson's family attorney, Tyler Schermerhorn, obtained the video from the prison to include in a future wrongful death lawsuit. "There wasn't the immediacy that you would expect if somebody looked into a cell and observed somebody hanging from a top bunk," Schermerhorn said.
Nobody disagrees that Thompson needed to serve time for a history of bad decisions. According to the Georgia Department of Corrections, he was sentenced to prison following convictions related to sex crimes, including pimping, aggravated assault. He was a validated gang member.
But, his mother says she hoped he would get the rehabilitation and mental health resources Thompson needed to be there for his children after his release.
Tarver said she remembers talking to prison officials about her son when he first arrived in Alamo.
"I know he came in there on way, but he's going to leave there a different way because I'm going to make sure he gets the help that he needs," Tarver said, recalling a conversation with a prison counselor. "Unfortunately, he didn't leave the way I expected him too."
"Even those who are incarcerated are not to be deprived of basic human rights and that is the right to medical care," Schermerhorn said.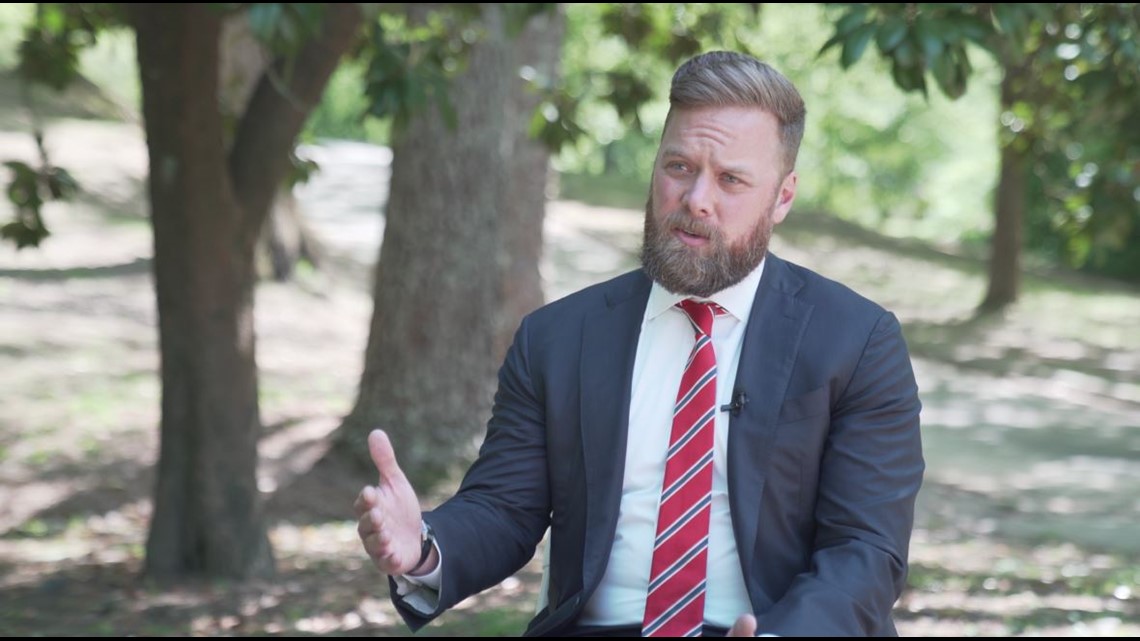 ONE OF AT LEAST 29
:
A Reveal investigation uncovered Thompson is one of at least 29 people who died by suicide at Georgia correctional facilities last year, a rate about three times the national average at state prisons.
At least 26 people were murdered behind bars, too. That's nearly twice as many for the two previous years combined.
Former correctional officers, including Traci Mondragon, say the riot was the result of poor facility conditions and critical staffing shortages for years.

"It wasn't anything to be like, 'Oh, that diabetic is passed out on the floor because I couldn't get him to medical to go get his medicine,' Or, 'That guy got stabbed when I was gone. I guess I need to call medical now.' Again, you can't stop these things if you're not there to see it," Mondragon said.
At Wheeler Correctional, where Thompson was detained, records show the facility often operated with about half the officers it needed last year.
UNDERSTAFFED AND OVERCROWDED
:
During that time, 18 people died at the facility, more than the previous three years combined. The state says 13 of the deaths were COVID-related.
On September 14, 2020, the Southern Center for Human Rights (SCHR) sent a letter to the U.S. Department of Justice asking the federal government to intervene. Its executive director, Sara Totonchi, says the problem is too big for the state to just power through.
"In my 20 years on the front lines of this, I have never seen the prisons so chaotic, so violent and so out of control," Totonchi said.
The human rights group says federal officials requested a meeting within 48 hours of receiving its letter. "This is highly unusual. We've sent numerous letters to the department of justice over the last two decades and almost never get a response, " Totonchi said.
The commissioner of Georgia's DOC, Timothy Ward, declined to be interviewed and did not directly respond to SCHR's letter or claims made by former corrections officers. In a prepared statement, an agency spokesperson said the past year has been difficult for staff and inmates.
"Balancing keeping our inmates safe and healthy during a pandemic while also trying to curb violence presented a unique challenge. Our staff is dedicated to keeping Georgians safe by keeping criminals off the streets while also ensuring that our prisons are humane and that inmates receive the necessary services," Joan Heath, the DOC's director of public relations said.
Heath explained that Georgia's prisons have a higher than usual population of people with a long history of violence and about 10,000 offenders who suffer from mental health issues.
"Aside from placing each individual in restrictive housing, which we do not have the resources or space to do, we cannot possibly ensure that no violence ever occurs in our prisons. We have extensive protocols in place including behavioral counseling, separating inmates, and around-the-clock supervision to try to limit incidents," Heath said.