DOUGLAS, Ga. -- Those who follows politics in Georgia likely saw it coming - as soon as Secretary of State Brian Kemp won the Republican nomination for governor, Democrats immediately called for his resignation.
As the head of an office in charge of statewide elections, they saw his position as a conflict of interest.
The majority of those voters are black. Some call Kemp's actions voter suppression. For many minorities in rural Georgia, it's not surprising.
Just ask Olivia Coley-Pearson, an African-American grandmother and Douglas city commissioner. She's served on city council in the south Georgia town for 19 years unopposed.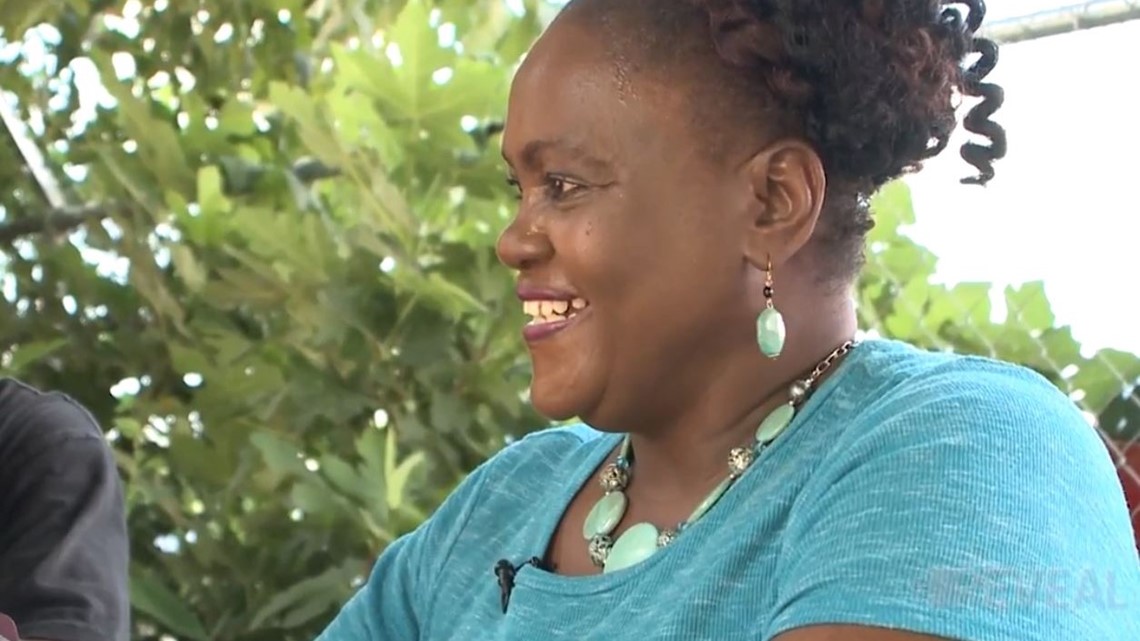 Last year, someone filed a complaint against her with the Georgia Secretary of State's office. The claim: illegally assisting voters in 2012.
To get an idea of what prosecutors accused Coley-Pearson of doing, 11Alive obtained audio recordings between a secretary of state elections investigator and a voter Coley-Pearson helped.
Investigator: "Do you know why Ms. Pearson voted signed the back of the voter certificate that she was assisting you?"
Voter: "Yea, I ain't kno what to do."
Investigator: "Was that the first time using the machine?"
Voter: "Yea. That was my first time."
Investigator: "Did she give you any suggestions on who to vote for?"
Investigator: "You pick them on your own?"
Voter: "Yeah, I picked them on my own."
Investigator: "At the end there, where you had to push the bottom, to cast your ballot, who pushed that."
Investigator: "Okay, you did? Okay."
That's how Coley-Pearson says she remembers it, too.
"That's what happened and that's what I was criminally charged for assisting a voter," said Coley-Pearson.
The city commissioner was not on the ballot.
On Election Day, there are essentially only two reasons a voter can request assistance: because they're illiterate or disabled. Those voters are supposed to fill out a form identifying at least one of the two. A poll worker then signs the form acknowledging it.
According to the state, some of the voters Coley-Pearson helped did not property fill out the form. Coley-Pearson signed the forms unaware some the voters were not disabled or illiterate.
Mark Loudon-Brown is an attorney for the Southern Center for Human Rights. He represented Coley-Pearson in the second trial.
"I don't know what the motive was, but it certainly, as an outsider, makes you think they're trying to send a message to people of color," said Loudon-Brown.
While the Secretary of State's office eventually declined to move forward with criminal charges, that didn't stop District Attorney George Barnhill's office, which prosecutes cases in Coffee County and four other south Georgia counties.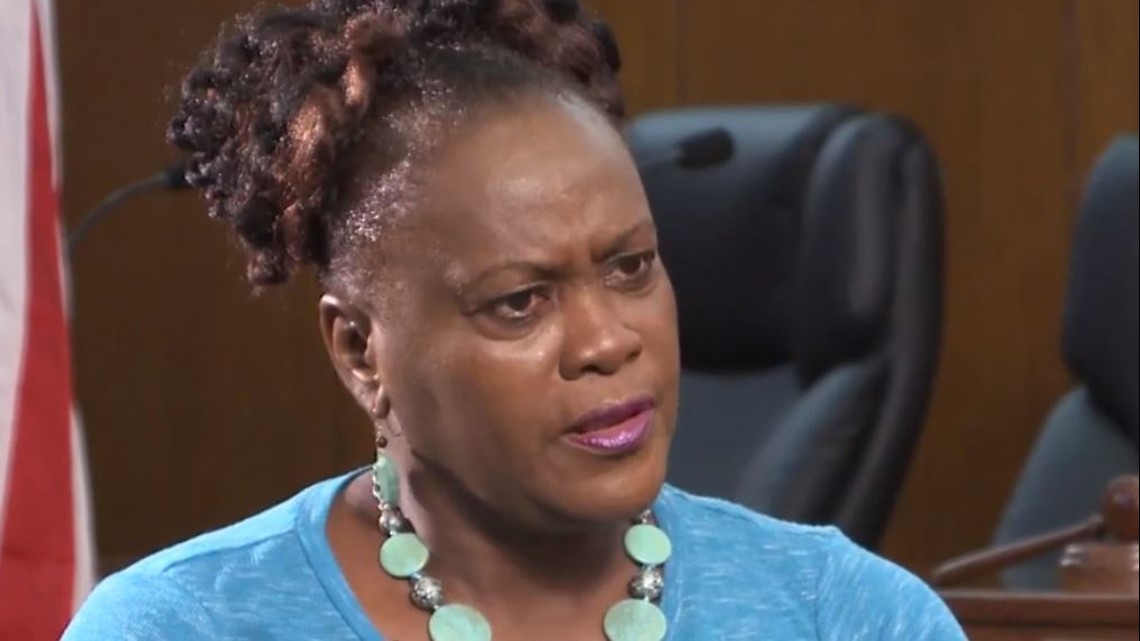 Coley-Pearson's trial ended with a hung jury. Afterwards, one of the jurors told the Southern Center for Human Rights, "the only reason Pearson received a not guilty verdict" was because "one of those people" got on the jury, later clarifying "those people" meant "blacks."
Because the jury deadlocked, the district attorney's office pursued the charges again. This time, the judge moved the trial to a different county.
It took the new jury just about 20 minutes to find her not guilty.
"Next to losing my son, the most horrible thing I've experienced in my life," said Coley-Pearson.
Rev. Rudolph Porter is a local pastor in Douglas. He and other black community leaders believe the trial was intended to intimidate minority voters.
"If she had gone to prison for that, I guarantee you can serve all the hotdogs, hamburgers, Coca-Colas in the world, people wouldn't have shown up to the polls ever again if she would have been found guilty," said Porter. "In fact, I would have started voting absentee."
The District Attorney declined interview requests. Assistant district attorney Ian Sansot, who prosecuted Coley-Pearson's case, denies race played a part in Coley-Pearson's case. "The accusation that Mrs. Pearson was somehow targeted or that the prosecution was racially motivated runs completely contrary to the facts," said Sansot in an email to 11Alive.
Pearson was the only one to fight the charges.
Over the past two years, the American Civil Liberties Union (ACLU) of Georgia has filed about 20 lawsuits and demand letters to block mass voter purges, attempts to shut down polling locations in minority communities and prevent what it claims are unnecessary hurdles to register to vote - many of those actions against the Georgia Secretary of State's office.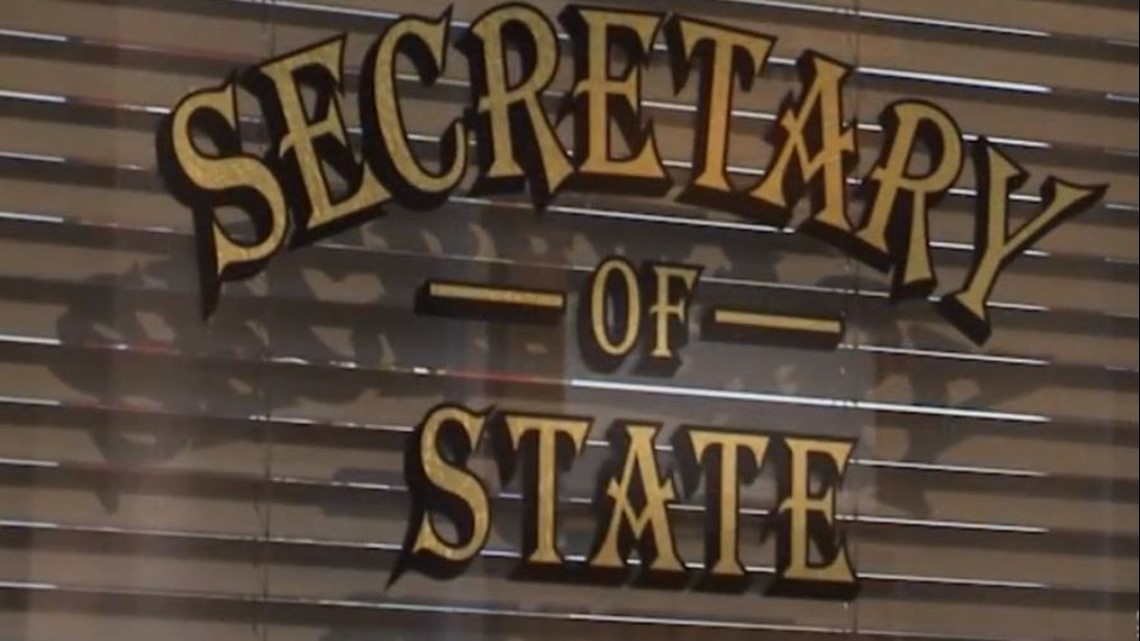 "And it's this kind of death by a thousand cuts approach that these politicians and election officials engage that undermines faith in democracy," said Sean Young, an attorney with the ACLU.
Kemp doesn't believe minority voters have legitimate concerns.
"No, I do not. Minority voters should really be excited about what's going on in Georgia. Really, all Georgia voters and potential Georgia voters in the future should be excited about the level of accessibility that we now have in the secretary of state's office that didn't exist before I got there," said Kemp.