'Constitutional crisis': Georgia human rights group gets DOJ's attention after Ware State Prison riot
Former corrections officers tell 11Alive about inhumane conditions and staffing shortages that were ignored before the dangerous riot at Ware State prison.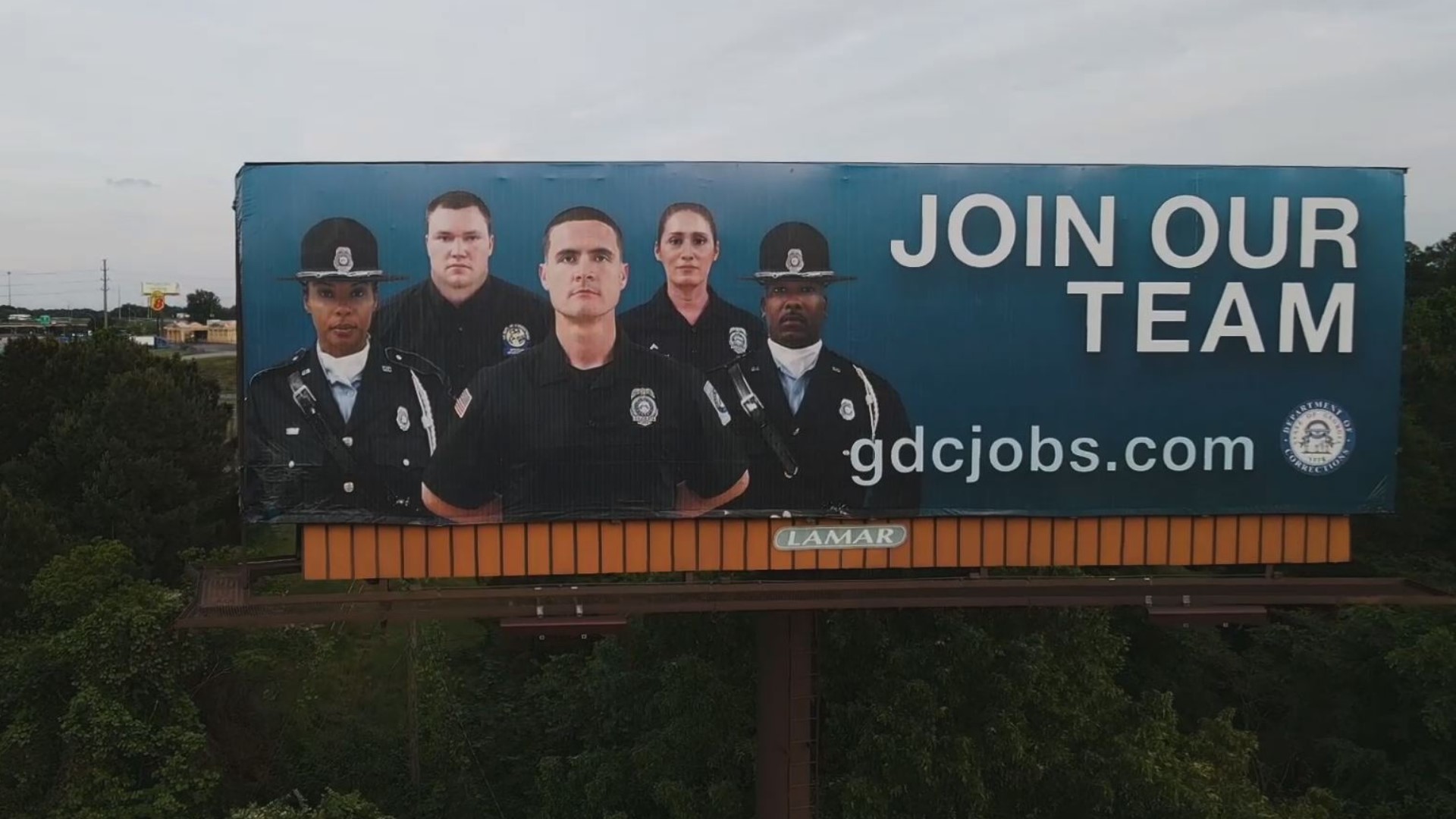 11Alive's investigative team, The Reveal, has uncovered information showing the federal government has likely launched an investigation into Georgia's prison system. The probe follows a request from a civil rights organization last year which outlined deteriorating prison conditions and staffing shortages putting inmates and officers in danger.
Former corrections officers sat down with The Reveal to explain why they believe the systematic problems at the facility lead to the dangerous 2020 riot where hundreds of inmates took over the facility and multiple guards were injured when taken hostage.
One of those officers speaking out includes a former poster child employee. The Georgia Department of Corrections used his pictures in recruiting materials, including a billboard along GA-400 outside the agency's training headquarters in Forsyth.
"Yea, I'm actually literally on the billboard," said Jonathan Daniels, a former member of the elite Correctional Emergency Response Team, or CERT, assigned to Ware State Prison in Waycross, Georgia.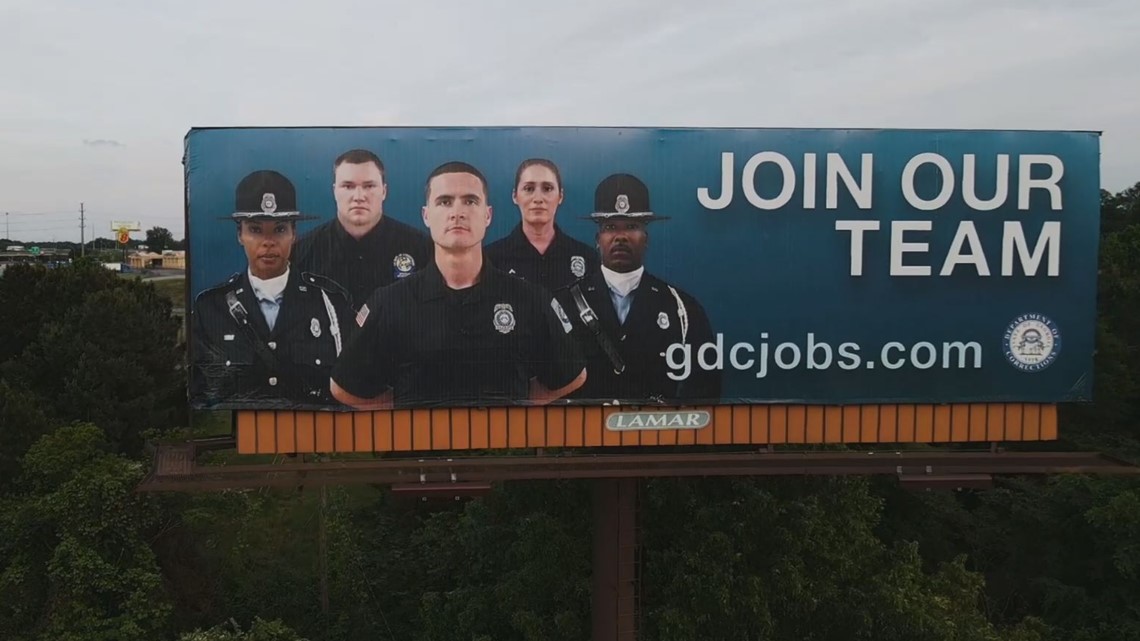 THE RIOT
:
On August 1, 2020, Daniels was one of the first on his team to respond to an unfolding riot at the prison. "You could hear explosions from inside," said Daniels. "Inmates had gotten a hold of officers' equipment, keys and radios."
When he arrived, Daniels said at least 500 inmates were roaming free and two officers were taken hostage. "Both of them were bleeding," said Daniels. "The unit manager was almost unrecognizable. His face looked like hamburger meat."
"I was terrified walking in. That may not sound particularly brave to admit, but all you have is yourself and some bean bag rounds in a shotgun, and don't know how long it is going to take for backup get there, it's not fun," Daniels explained.
The Georgia Department of Corrections identify the riot as an isolated "disturbance," on its website, but The Reveal spoke to former correctional officers who painted a picture of systemic problems for years, often ignored by supervisors.
Cell phone video recorded by inmates and posted on social media show toilets not working, no running water and limited access to showers.
"I can't be mad at somebody for being mad because the only toilet you have access to is spewing dirty water into the floor of the only room you have to live in," Daniels said.
The day after the prison riot, Daniels resigned. For him, it ended a job he hoped would lead to a long career in law enforcement.
"When you factor in the working conditions and the dangers, multiplied by the fact that you don't have the help that you need, it's not worth it," said Daniels.
"IF YOU DON'T LIKE IT - LEAVE"
:
While prison conditions worsened at Ware, officer staffing dropped to critical levels. According to state records, the prison operated with about half the officers it needed months leading up to the riot.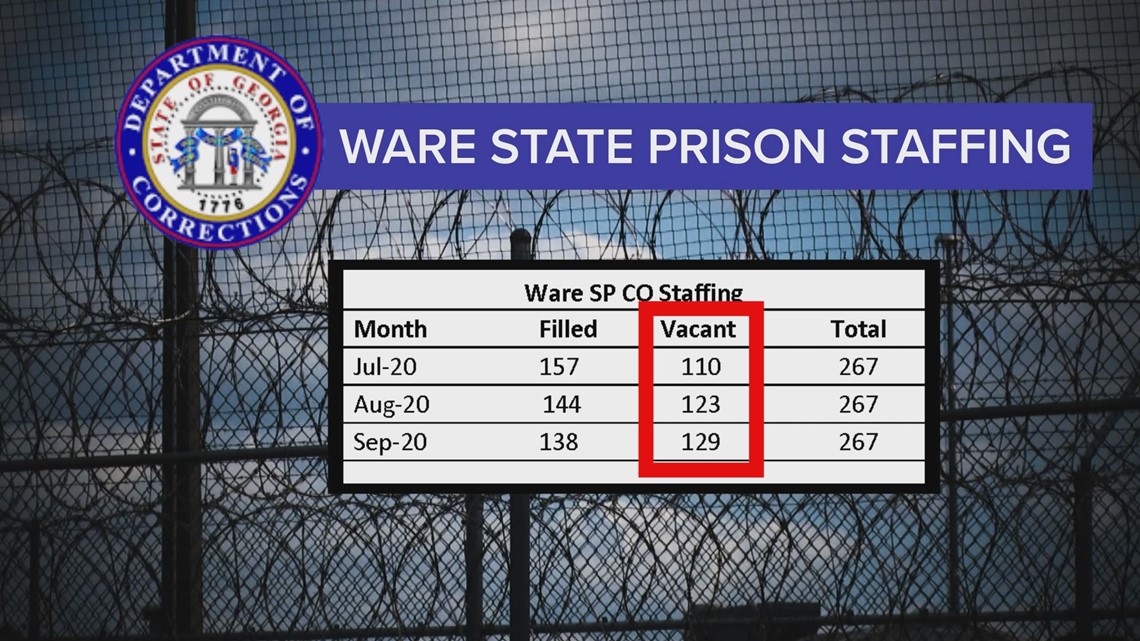 Traci Mondragon and Chris Hickox were correctional officers at the prison for nearly 3 years. They resigned about a year before the riot with no serious disciplinary actions identified in their personnel files.
The married couple said it was not uncommon for one officer to supervise hundreds of inmates at a time. Mondragon vividly described one inmate who attacked her while inspecting his cell for suspected contraband.
"I had an inmate wrapped his arms around me from the front and from the back. They were trying to throw me over the banister from the top floor, which the only thing below me is concrete and steel, " said Mondragon. "I have permanent nerve damage in this elbow from the slamming me into the door jam over 30 times. "
When they tried to raise concerns to supervisors, both said they were met with deaf ears. "They told us, 'We're not holding a gun to your head, if you don't like it – leave,'" Hickox explained.
Mondragon claims she witnessed supervisors alter documents to make it appear staffing was better than reality. "They fudged numbers like that all the time, because they knew they could put such and such person's name down because no one would question the fact that oh yea, that person works all the time."
All three former officers The Reveal spoke to, claim security cameras were often broken, including handheld radios.
"Some buildings had radios that worked, some buildings had radios that didn't work. Some buildings didn't have radios at all," Daniels said.
Daniels, a former U.S. Army Reserve medic, also complained to supervisors about conditions and staffing shortages. Nothing changed.
Safety isn't the only factor for officer staffing shortages. In 2018, Georgia agreed to pay $429,000 in back pay to correctional officers after the U.S. Department of Labor found that the agency wasn't paying them overtime.
"Plenty of officers were scared, because they said, 'You talk, you're fired. We'll fire you right on the spot," Mondragon said.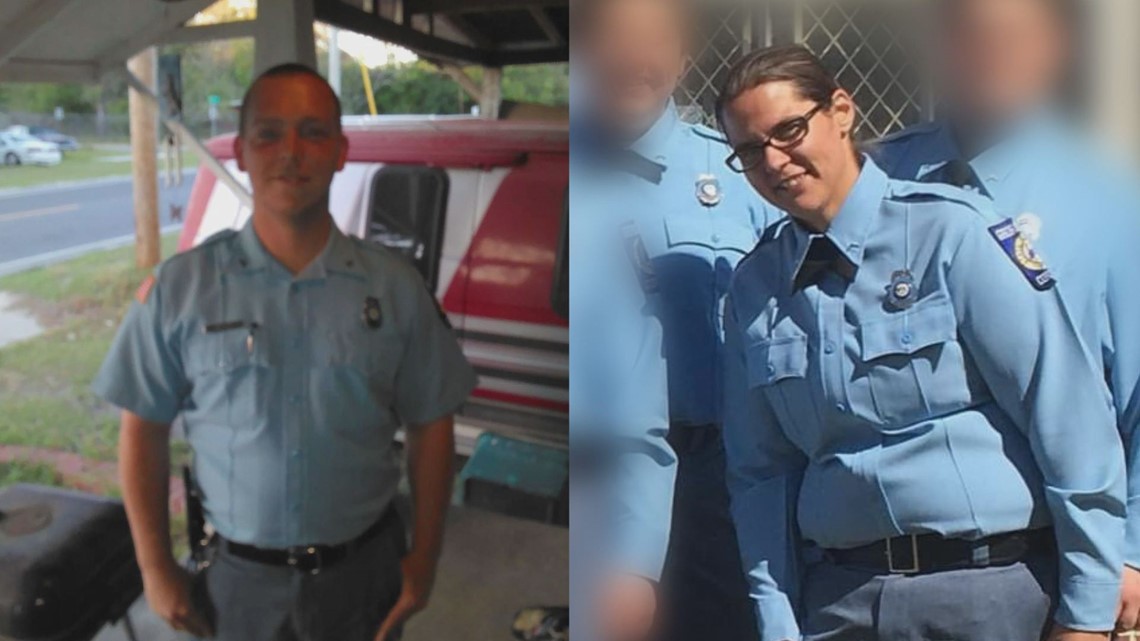 REQUEST FOR FEDERAL PROBE
:
On September 14, 2020, the Southern Center for Human Rights (SCHR) sent a letter to the U.S. Department of Justice outlining unconstitutional conditions and pleading for the federal government to step in.
"We write regarding deplorable conditions of confinement, escalating violence, and a recent series of uprisings in the Georgia Department of Corrections ("the Department"). Although conditions in Georgia's prisons have long been a matter of concern, since the onset of the COVID-19 pandemic, they have deteriorated to the point of constitutional crisis," said the letter addressed to lead attorneys within the Civil Rights Division at the department.
Sara Totonchi is the executive director of the SCHR.
"They have been silent. They have refused our requests for records in some situations and we have found them to be uncooperative in addressing this crisis," Tontonchi said.
A spokesperson with U.S. Justice Department said the agency received the SCHR's letter.
While the federal government declined to confirm whether an investigation is underway, Totonchi said within 48 of sending its letter, federal officials requested a meeting.
"This is highly unusual. We've sent numerous letters to the Department of Justice over the last two decades and almost never get a response," Tontonch said.
Since then, Totonchi said her staff and federal attorneys have been in contact almost weekly sharing information.
"It is my understand they are looking very closely at what is happening within Georgia prisons and that there is very serious concerns about it," said Tontonch. "This problem is just too big to power through. We need significant intervention. I would love for the Georgia Department of Corrections to take a hard look at the way it has been failing."
Governor Brian Kemp's received a copy of SCHR's letter, too. His office did not respond to interview requests.
DEPARTMENT RESPONSE
:
Commissioner Timothy Ward is head of Georgia's Department of Corrections (DOC). He declined interview requests for this story, but his communication team did release a statement.
"The GDC takes staff and inmate safety very seriously at all of our facilities, and we are diligent in working to ensure staffing levels are consistent and appropriate for maintaining our commitment to public safety," said Joan Heath, the director of public affairs at the Department of Corrections, in an email to The Reveal.
Heath did not specifically respond to any of the claims made by Daniels, Mondragon and Hickox.
"With regard to lockdown scenarios within GDC facilities, these can occur periodically for any number of reasons, including security, inmate movement, contraband discovery, and recently added COVID-19 quarantine protocols," said Heath.
The Reveal is an investigative show exposing inequality, injustice, and ineptitude created by people in power throughout Georgia and across the country.
MORE FROM THE REVEAL: