More details on Nick Gordon's relationship with Bobbi Kristina Brown have been revealed in newly-released interview clips from the WXIA docu-series The Triangle.
A friend of Bobbi Kristina Brown claims Gordon was abusive. He says Gordon became angered by Brown's drug use, but sometimes overlooked it. He also recalls being with the couple when he says they purchased $500 in heroin then consumed it in about half an hour.
The interviews were recorded in January as part of an investigation that revealed a more than 4000 percent increase in heroin-related deaths in a geographic area referred to as "The Triangle," which includes wealthy suburbs north of Atlanta where Brown grew up and lived before her death.
Now that a judge has verified claims that Nick Gordon was responsible for the abuse Bobbi Kristina suffered prior to her death, the interviews are being made public.
PHOTOS: Bobbi Kristina Brown through the years
Bobbi Kristina Brown through the years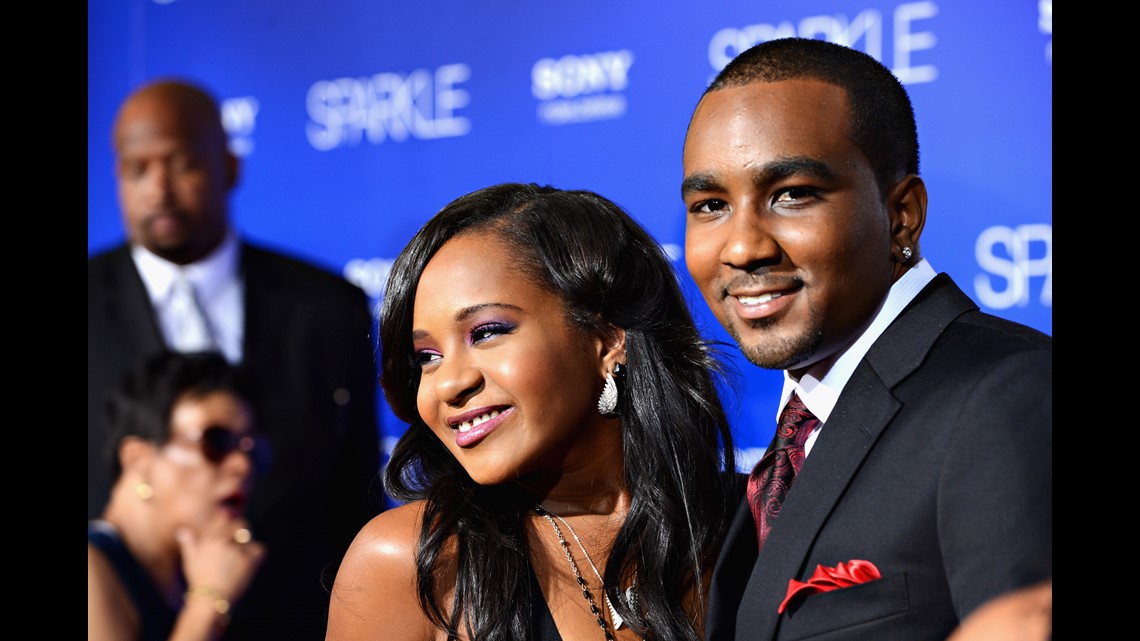 Dustin Daigle claims to have used illicit drugs with Bobbi Kristina Brown. He describes Gordon as "very abusive."
"He didn't condone her using, but he did let it slide sometimes. It kind of got to the point where she just rebelled and did whatever she could to piss him off. That was the thing that pissed him off the most," Daigle said.
Even before Brown's autopsy was released, he believed she died from a heroin overdose. When asked if he had any doubt, Daigle replied "Nope. Absolutely none."
A judge ruled to unseal the autopsy report after WXIA filed a motion to make it public record. It revealed she died with several drugs in her system. In March, Bobbi Kristina Brown became the 40th name added to WXIA's list of young people who died inside the Triangle. Heroin played a role in all of their deaths.
PHOTOS: Victims of the Triangle
"We didn't look for it when we started investigating why so many young people in our area were dying from heroin-related causes, but we found a connection to a famous life and an infamous death," explained reporter Jeremy Campbell.
The investigation revealed that three of Bobbi Kristina Brown's friends also died from heroin related causes, including Steven Stepho.
Daigle says he met Brown through Stepho.
"I met her through him. Because I was hanging out with him one day, and we went over to their apartment…. I ended up coming up and her and Nick had just bought like probably $500 worth of heroin. And we sat there and did pretty much all of it in something like 30 minutes," Daigle said.
"I always knew her to like pills better but towards the end it was definitely heroin. I know that even though she wasn't doing heroin daily she was doing heroin on a regular basis," recalled Joshua Pace in an interview recorded in January.
"I feel like people took advantage of her and always wanted something out of her, she was just vulnerable. Especially after her mom died she was just the sweetest girl. With the spotlight being on her, she didn't want it to look like she was being abused she wanted everything to look like it was perfect, like she was doing okay," he said.
On November 17, 2016 friends and family of Bobbi Kristina testified about her relationship with Nick Gordon, describing him as "a very a dominant personality… he slowly but surely pushed all of her friends out of her life."
Her father, Bobby Brown, released the following statement: "We have said all along that Nick Gordon was responsible for the death of Bobbi Kristina Brown and the harm of losing a child is immeasurable."
A judge ordered Nick Gordon pay her family $36 million for her wrongful death
The Fulton County DA still considers Bobbi Kristina Brown's death under investigation for possible criminal charges.
Watch The Triangle investigation that led to the release of Bobbi Kristina Brown's autopsy report here.
A Mother's Plea: 'Please stop. We love you."
Taylor Smith | 'She asked me to understand her'