GBI changes information about where evidence was found in Jessica Boynton case
When facts are wrong, evidence altered to fit theories and threats made, how does the GBI remain the last word on the Jessica Boynton case?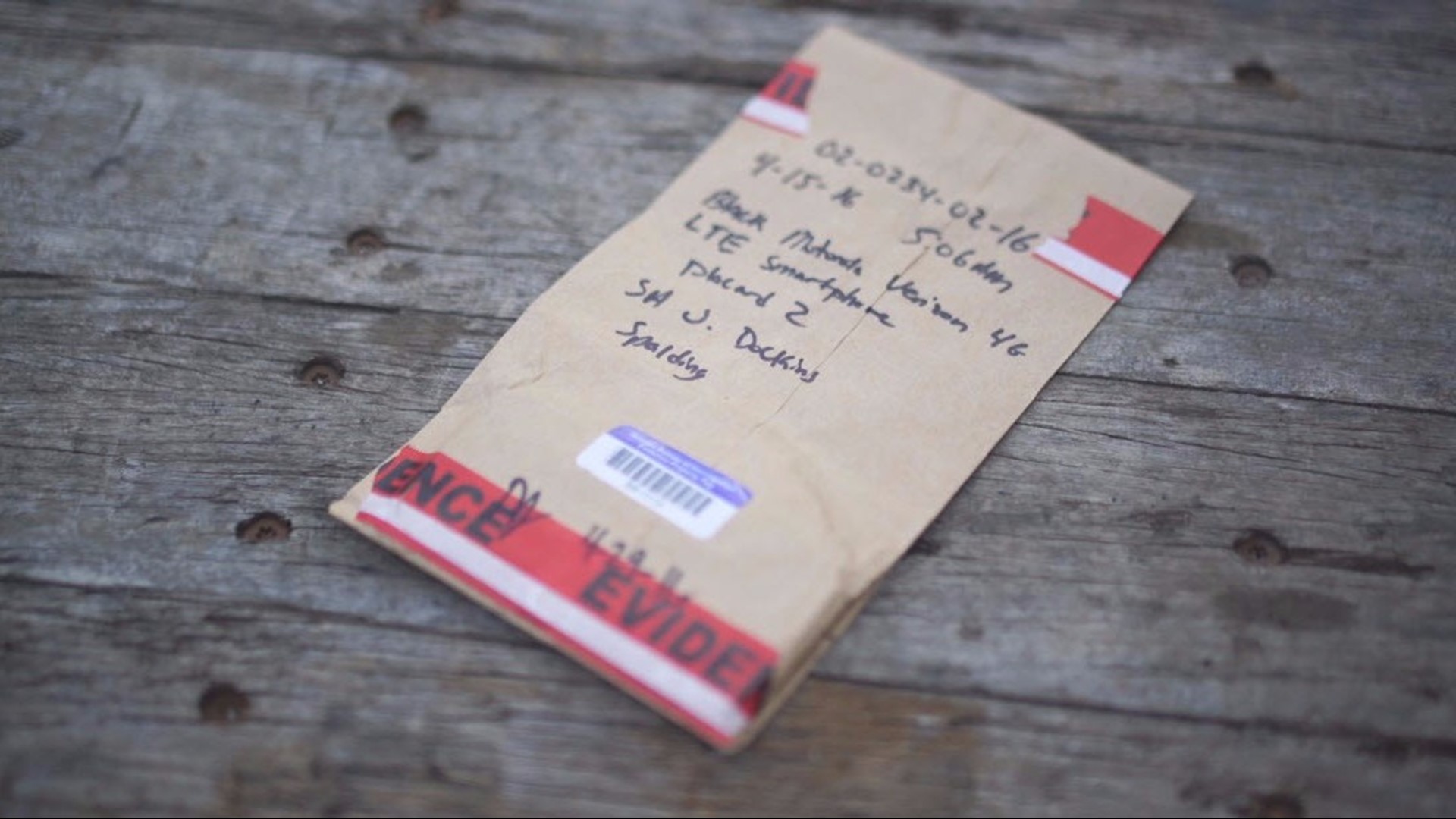 GRIFFIN, Ga. – Who shot the officer's wife?
It's a question 11Alive investigators asked a few months ago, when Griffin Police Officer Matthew Boynton's wife, Jessica, allegedly shot herself in the head with his service weapon, inside the master bedroom closet—locked from the inside.
But did something else happen that spring night in 2016?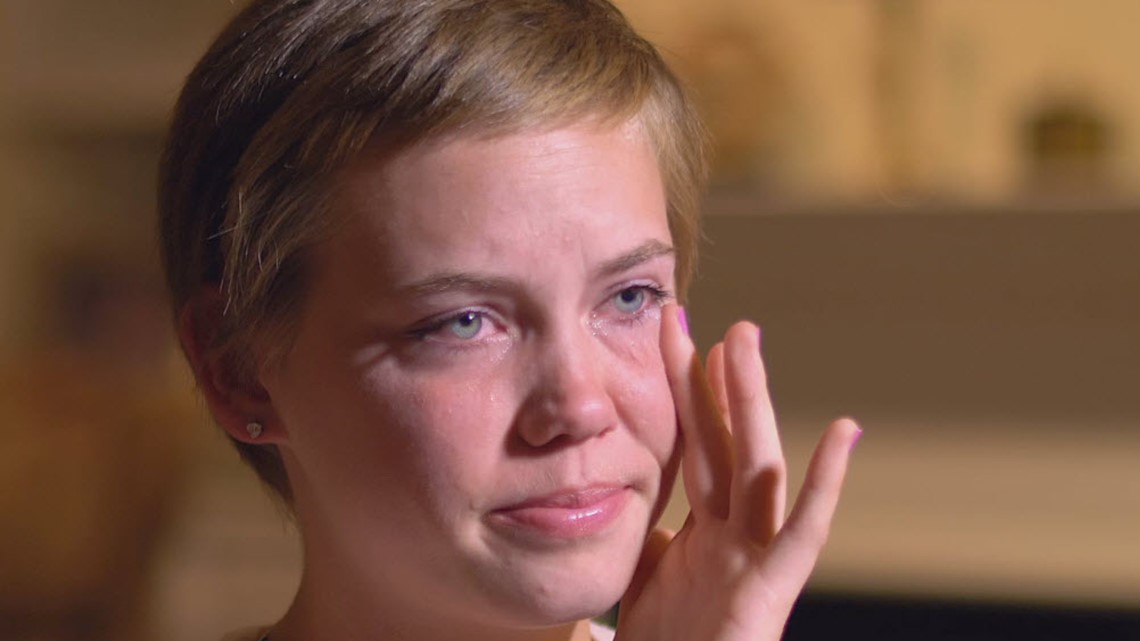 That question lingers--but not for Georgia Bureau of Investigations, who said the case is closed--repeatedly stating that they are satisfied with their findings.
After Jessica was shot, Matthew, then-20, was back on duty with his gun on his hip, before key interviews were conducted and the GBI director wrote an official letter about the case's conclusion, stating that the shooting was ruled a "suicide."
But the report and follow-up interviews with the lead investigator make the case as clear as mud to one reporter in the small town where it happened. But asking those questions resulted in a threat.
When facts are wrong, evidence altered to fit theories and threats made, how does the GBI remain the last word on the case?
Was the investigation a mess up or a cover up?
Jessica, then-19, had just put her two young sons to bed and was getting her clothes ready in the closet for the next day. She had a job interview and it was going to be her first step to freedom.
She was leaving her husband of just six months.
PHOTOS | Inside Jessica Boynton's 'divorce' notebook
And it's inside that closet, where police found her seemingly shot in the head, laying on top of her husband's service weapon.
Two shots had been fired. One, investigators said penetrated Jessica's head and the other the wall.
Her shoulder-length, blonde hair was saturated in crimson. Her head wound soaked into the green and white pillow, where her head rested.
But, she was still breathing.
Friday, April 15-
:
Matthew, grandson of then-sheriff of Spalding County, texts a fellow Griffin Police officer.
He's meeting his buddy at the local Waffle House.
Still peering down at his phone, Matthew also sends a text to his girlfriend, a Spalding County dispatcher. One of about 70 messages they exchange throughout the night.
A text message is sent to his phone from Jessica's phone.
"Hahaha you about have me a heart attack freak!!!" his girlfriend texts him.
Matthew calls Jessica. No answer.
"Haha I'm sorry I didn't think about that lol..." he sends to her after receiving a text from her--moments following his text from his wife.
He receives a text from his girlfriend.
"I left the location, I'm back en route, I'm on Carver Road right now. I'll be back there in about two minutes. She's having suicidal thoughts," he calmly says about Jessica to the dispatcher.
"My kids are at home with her, so I'm trying to hurry up and get back there."
"I'm driving. She just said that she's been experiencing suicidal thoughts right now, she told me to take care of the boys. So I'm trying to hurry and get back home just to make sure that nothing's going to happen to them."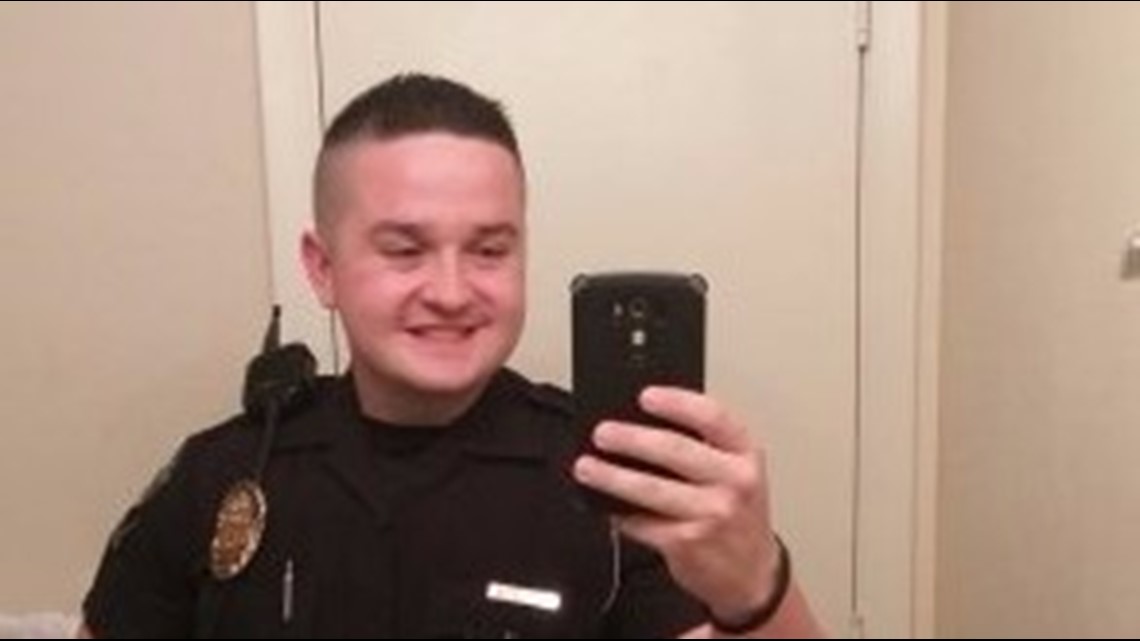 "Any weapons inside the house?" the dispatcher inquires.
"Uh, just my service weapon," he responds.
He reads another text from his girlfriend, while driving 90 mph.
Matthew makes it home, jumps out of his truck, races through the breezeway of his apartment building and bolts up the stairs. He enters, checking the master bedroom. He bangs on the locked closet door. He calls out for Jessica, but no answer.
He grabs his police radio, stationed and charging on top of the white microwave in the kitchen, and leaves his phone on the counter.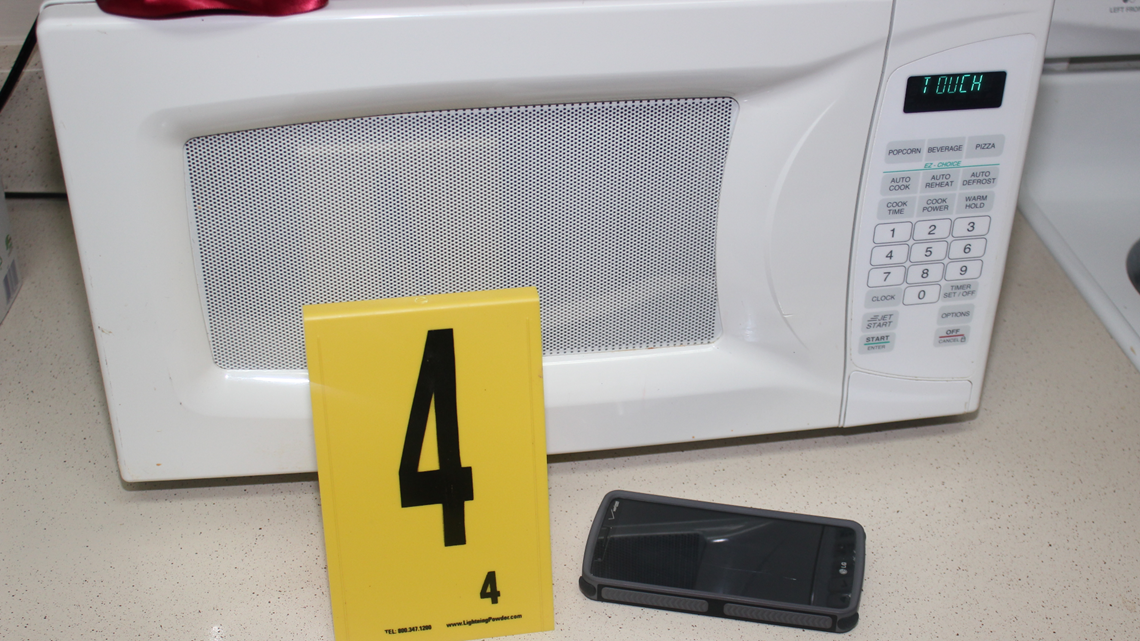 Matthew sends another text to his girlfriend, a Spalding County dispatcher, "Give me a few. To text back long story I'll tell you later."
Making his way outside, seconds later, he calls for assistance over his radio.
"I believe I just heard a shot fired coming from my residence. I just came up the stairs, two rounds… be advised I smell gun smoke, and I can't get an answer at the door," he says out of breath and panicked.
He later tells investigators that he heard Tyler crying, and then, "POP-POP!"
Running across the parking lot and up the stairs, responding officers head toward the apartment.
A message to Matthew's phone is received and marked as read, from his girlfriend--from inside the evidence bag.
"Okay..........goodnight."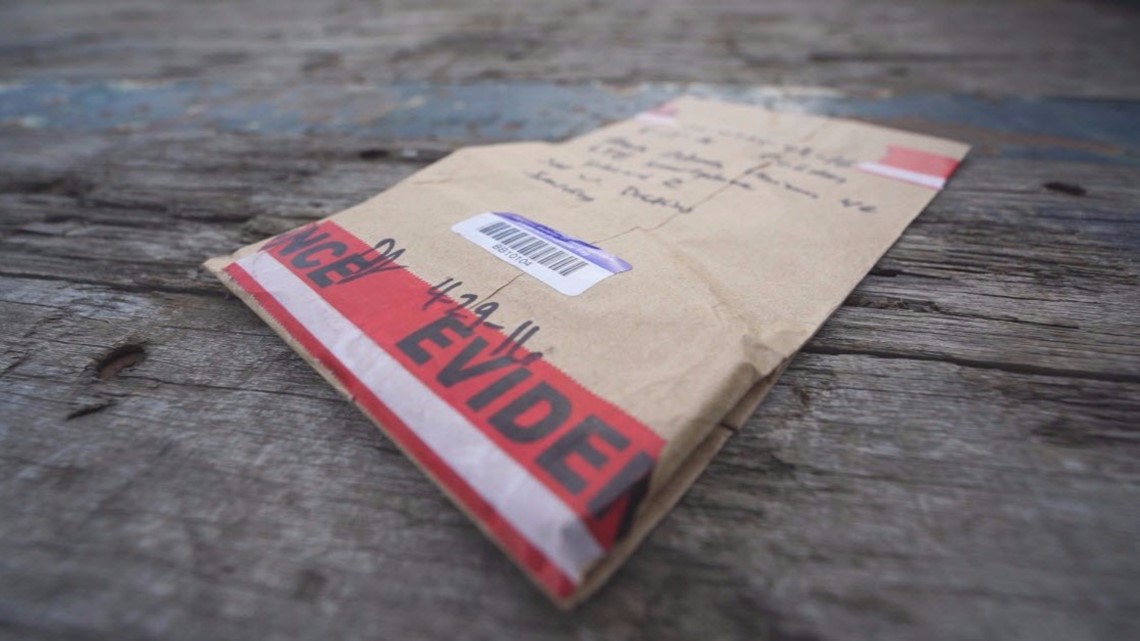 Armed with body camera attached to their uniforms, the officers burst through the door, quickly passing Matthew's phone, a black and grey Verizon LG smartphone, on the kitchen counter.
"Police department!" Officer Robert Brian Jones shouts, as he travels deeper inside the two-bedroom apartment—his weapon drawn.
With his gun raised and arms poised, he holds his weapon out in front of him with both hands. Jones passes by a framed portrait hung on the wall. His flashlight's beam reveals a smiling family of four.
He hears a baby crying as he carefully steps into the bedroom where a dark brown crib is situated.
Jones checks on a locked closet door between the master bedroom and hallway, across from the bathroom. He assigns another officer to standby at the door until the rest of the apartment is cleared.
The baby's muffled cry echoes, getting louder as the officers sweep their guns back and forth, searching for the shooter. Jones eyes a small child sleeping on a bottom bunk bed in the back bedroom.
The air is thick with the trepidation, as officers approach the locked closet.
"[I'm] gonna have to kick that door in…" Jones relays to the other officers standing on the other side of the closet, barreling through it in just two swift and deliberate kicks.
Inside, they find Jessica.
Her limp body is on the floor, just behind the door.
She's breathing, but unresponsive.
Police investigate further and find a gun underneath Jessica's limp body. It's one of their own—a police-issued .40-caliber Glock. And it's assigned to Matthew.
PHOTOS | Inside the Boynton shooting
Chris DeMarco, GBI's assistant special agent in charge, arrives on the scene and meets with Griffin Police Chief Michael Yates for a briefing.
GBI begins interviewing neighbors and Matthew interviews with the GBI later that morning.
Reliving his steps inside the apartment after he heard gunshots fired, he said, "My whole upper body went numb. I was scared to death, because I couldn't find [Tyler]—that she would shoot me, I mean shoot him, shoot me, and then kill herself."
"After you got on the radio and you were outside communicating on the radio, you never went back in to actually check, check on the kids," the agent questioned Matthew about once he removed himself from the apartment.
"I didn't know if I was dealing with a possible active... active scenario where she still had the gun and she had shot Tyler," he replied. "And I could have been the next target."
For the next three and a half weeks, Jessica remains in a coma with a traumatic brain injury—tubes protruding from her brain to alleviate pressure and fluid. Her head shaved. Her mouth covered with a breathing apparatus and several machines attached to her, in an effort to monitor her condition.
Jessica Boynton in hospital
On May 10, Jessica was ready to talk.
She spoke to the GBI, from her hospital bed.
"I know that we got into an argument, but that's about all," she said, not remembering much of what had happened on April 15. She told the agent, they were at home when they argued about his girlfriend and the photo that Jessica found on his phone that night.
The agent asked her if she had ever held her husband's service weapon.
"No. I can't even get it out of its case," she replied. "He's asked me to go get it out before. I told him, 'You're going to have to go get it, because I can't get it out of the case.'"
"Do you know how it was that you got shot?"
"Have you ever had any type of thoughts about hurting yourself?"
"No, never. Which is very off that this happened, because I never, ever had any thoughts like this before. Especially because of my children. I never wanted to hurt myself before," she said, going on to say that she's never handled a gun, nor shot one.
"Do you think Matthew did something?" he asked her bluntly.
"It's possible, but I mean it's very doubtful, because he's never hurt me before. I mean he might have grabbed my arm before, but I don't think he would intentionally do anything to hurt me—but like I said, he's changed so much here, lately," she said. "I don't know if it's just his job or what, but like I said I don't think he would intentionally hurt me."
She made a full recovery, but doesn't remember a thing.
And the GBI has closed her case.
"They're saying it was self-inflicted," she said.
A lot, she said, doesn't add up, especially since, she said, she had reason to live.
"I was looking for a job and I finally found one. They wanted me to come back Friday for orientation for the job," she said. "I finally had the evidence that I needed that Matthew was cheating on me. And that's all I needed, so I was on cloud nine."
She rebukes the text message that was sent from her phone to Matthew's that night and said she didn't have a lock on her phone, so anyone could've sent it. Furthermore, she said, there were too many errors and discrepancies for her to have sent a text like that.
"It doesn't sound like anything I would say. There's so many useless words thrown in there, then there's so many words left out," she said. "I would have said, 'I can't do this anymore, comma, take care of Tolin and Tyler, period.' I would have said, 'suicidal' not 'suicide thoughts.'"
But Griffin Police Chief Michael Yates said, Officer Boynton was not the shooter and trusts the investigation's outcome.
"Did he cause his estranged spouse's injury? And based on the totality of circumstances, all the facts and circumstances, all the forensics, and the conclusion of the case, as well as the GBI's and the district attorney's recommendation, is no, he did not cause her injuries," Yates concluded in an interview with 11Alive for "Trigger: Who shot the officer's wife."
Less than a month after her hospital-bed interview, Matthew was verbally cleared by the GBI, according to his chief.
By June 6, Matthew returned to full duty with a new service weapon in his holster.
According to the report, GBI investigators never conducted a re-canvass of the apartment complex, and did not talk with the immediate next door neighbor for four and a half months, despite reports from other residents that they heard a single gunshot hours earlier than the officer's call claiming shots had been fired. The next door neighbor interview was conducted after Matthew returned to full duty. And, the first officer on scene, as recorded by body cam footage, was not interviewed by the GBI for months after the incident.
And Jessica's trauma surgeon was not interviewed by the GBI until July 20.
Dr. Vernon Henderson, chief of Trauma and Critical Care at Atlanta Medical Center was on-call the morning Jessica came in and treated her for the next month while she was in the hospital. He wrote a letter to Jessica's attorney on June 10, in which he questioned the finding that Jessica's head injury was a self-inflicted gunshot wound, indicating that there was no investigation conducted by authorities at the hospital.
Once the investigation was closed, reporter and publisher, Sheila Mathews, investigated the shooting for her newspaper, The Grip.
While sifting through pages and pages of the report, a GBI evidence photo caught her attention.
A key piece of evidence was photographed inside the kitchen after officers arrived on the scene. But it was used after Matthew had said he left the apartment in fear of his life, and did not return.
That piece of evidence was a photo showing Matthew's cell phone next to the microwave inside the apartment. A phone that text messages were sent and received to/from following his recollection of hearing,"POP-POP!" and running out of the apartment.
A Griffin Police Officer's wife herself, the reporter called DeMarco, on Sept. 28, the investigator who was in charge of the investigation for the GBI, to question him about the case and the photo that nagged her, and that for her, called into question how anything they investigated was trustworthy.
"This activity on his cell phone had to have taken place inside the kitchen inside his apartment," Mathews said to DeMarco in a recorded phone conversation.
"Well, how do you come to that conclusion?" the GBI agent posed a return question.
"Because if you go to the photographs that are part of your investigative case file, there's a photograph after the evidence report for his cell phone…" she said.
"It was retrieved from the kitchen counter in front of the microwave oven," she probed further.
"No it wasn't. It was actually from him. We put it on the counter to take a picture of it," he confirmed to Mathews.
However, the GBI's own photographs, search warrant and evidence log all corroborate that the officer's phone was on the kitchen counter after Matthew had already left the apartment.
"How did his phone get in there? Is that what you're saying?" DeMarco pressed Mathews.
"How did his phone get in there and how was there activity on his phone if he was not in the kitchen with his phone?" she asked.
"Well I don't know. It could have been simply that um, all his, he left his stuff there. His phone was given to someone else at Griffin PD, they put the phone in the thing because they knew GBI wanted it, and that's where we're gonna be while he was taken to the police department. I mean, I'm sure there's a plausible explanation to it without trying to come up with some sort of, you know, theory that, 'Oh, he has to be here in the kitchen answering these text messages.'"
If the phone was found by the GBI in the kitchen—if the phone is on police body camera footage sitting on the counter by the microwave, and he was outside never returning inside—how is it possible for Matthew to text his girlfriend, while he's calling in shots fired while outside of the apartment?
"My understanding of the laws of physics is that one person cannot be in two places at the same time," Mathews said in an interview with 11Alive.
But DeMarco insisted to Mathews during their phone conversation, that the timeline was not relevant.
"You know, you're trying to match up times of where he is getting these text messages or how he's responding to them, that he has to be in the kitchen. I mean you can't prove that," DeMarco.
"That was when approximately 24 minutes into the conversation, his demeanor changed and everything flipped," she recalled.
Immediately following that flip, Mathews said, DeMarco asked if she was recording their conversation.
"Am I recording it? Yes, for an article, just to make sure I get quotes proper."
"Well listen, if you're going to start quoting, you gonna start recording these things, you need to let me know ahead of time before you do, before I'm starting answering questions," DeMarco ordered the reporter.
After she agreed, he continued.
"That's the way we're gonna play this game, Sheila. If that's what you want to do. You want to start recording me, and started quoting me, you'd better let me know ahead of time, or we're gonna have a problem."
Following that phone call, Mathews, perceiving that she was threatened, called the GBI's director of professional standards to file a formal complaint and to gain clarity about what he meant by, "We're gonna have a problem."
"What you're saying to me, that's not, you know, I don't see anything he did wrong by saying that," Fred Mays told Mathews.
Her complaint, which she checked on, was never filed.
"There are a lot of questions that I would love to have answered. That's the bottom line for me. And, unfortunately it appears those questions will never be answered," Mathews said.
Like, how hours after the shooting, the phone was put into an evidence bag, sealed and logged into GBI evidence, it was still calling Matthew's girlfriend.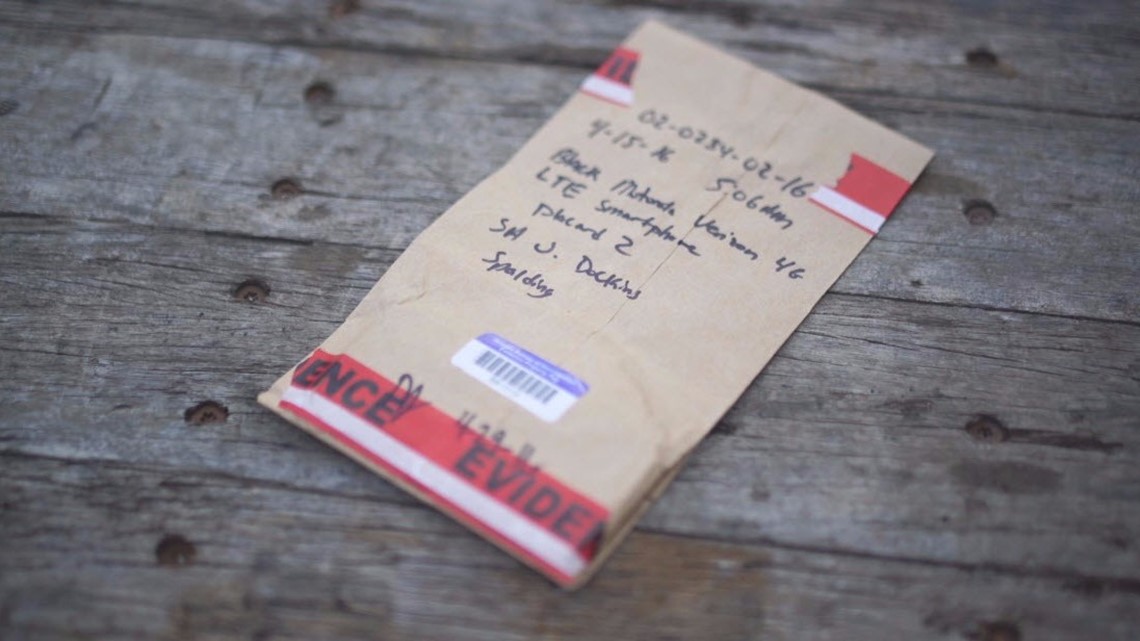 "I figured out what happened. That phone never got back into the officer's hand. The agent had that phone, I think DeMarco, Chris DeMarco had the phone and they was [sic] trying to get in the gate, and, uh, he accidentally hit, I guess, the last number dialed, called or whatever. And he called the girlfriend, so…" Mays said to Mathews.
But according to Mathews, that was not the last number dialed, so it could not have just been a redial accidently called through the evidence bag.
11Alive reached out to Officer Matthew Boynton, however, phone calls were not returned.
The agent who told Mathews, "We're gonna have a problem," apologized to the reporter and told her that he was answering questions about a case file that he had not reviewed for months.
In response to 11Alive's questions about the case, the GBI said, "We are confident in the investigation that was conducted."