Muscle fatigue, excruciating pain and debilitating weakness -- these are the potential side effects they don't tell you about when you get a shot. In this case, it's not the vaccine, but the person administering it, that is causing problems.
Susan Webber learned the hard way about SIRVA, or Shoulder Injury Related to Vaccine Administration, in 2015. She injured her eye and went to the urgent care clinic near her home. The clinic recommended a tetanus shot. She agreed.
Her scratched cornea felt better that night. The pain that instantly seized the arm where her tetanus shot had been given, however, lasted three years.
"I had very limited range of motion. I couldn't lift my arm up. I couldn't sleep on my left side at all. Everything was painful. It was just constant pain," remembers Webber.
When she complained a few days later to her normal family doctor, he ordered a cortisone shot and referred her to an orthopedist.
"So I went to an ortho doctor and he said, 'there's nothing wrong with you. Go to physical therapy,'" said Webber.
But after a year of physical therapy the pain was still there. She was missing work and unable to do simple household tasks.
In frustration she went online to search for a cause. What she found – was attorney Leah Durant. Webber remembers their first conversation.
"It was such a relief that somebody, somebody, knew what was going on. And could help me."
Webber said after speaking to Durant, she found another ortho specialist that felt her injury was connected to the tetanus shot, which may have been injected too high on her arm. Webber had surgery for a torn rotator cuff and received a settlement through the Vaccine Injury Compensation Program.
The VICP is a federal fund, managed by a division of US Health & Human Services. It removes all liability from the pharmaceutical companies that make the vaccines and the people who administer them. The fund is financed through a 75-cent fee tacked on to the cost of every vaccine.
The fund was originally set up to calm fears about the side effects of the actual vaccines. Since its creation, HHS says it has paid out $3.9 billion on claims. But last year, 602 out of 1243 petitions – almost half - were for SIRVA. As of July, 284 claims had already been filed, claiming SIRVA as the primary injury.
The CDC argues that this happens in only a small fraction of the total shots given.
While any vaccine administered in the arm incorrectly can cause SIRVA, the flu shot is by far the most common shot received in the United States. As such, in 2017, it accounted for 67 percent of all SIRVA claims for compensation.
"We really are dealing with potentially a public health crisis. The numbers really are staggering," says attorney Leah Durant.
Our Investigator Rebecca Lindstrom dug through three years of court filings and found in that time, the VICP fund has paid out $2.4 million dollars on SIRVA claims in Georgia and only a third of the petitions discovered, have been resolved. Nationally, the payout jumps to $20 million on SIRVA claims in 2017 alone.
More than 80 percent of those payments are part of settlements, which means no one has ruled on whether the shot itself caused the injury. But Durant says her clients tend to take the negotiated agreement, since a backlog in cases, means new petitions won't get a hearing until next year.
"HHS [Health and Human Services] just does not seem to have the capability to handle the onslaught of cases," claims Durant.
But for all the time and money spent, Lindstrom learned no one is going back to alert the people who give the shots or provide additional training to prevent the same mistake from happening again.
"I think unfortunately what we're finding is a number of these individuals who administer shots just don't have the training. Many are just not aware that these kinds of severe reactions and injuries can occur," said Durant.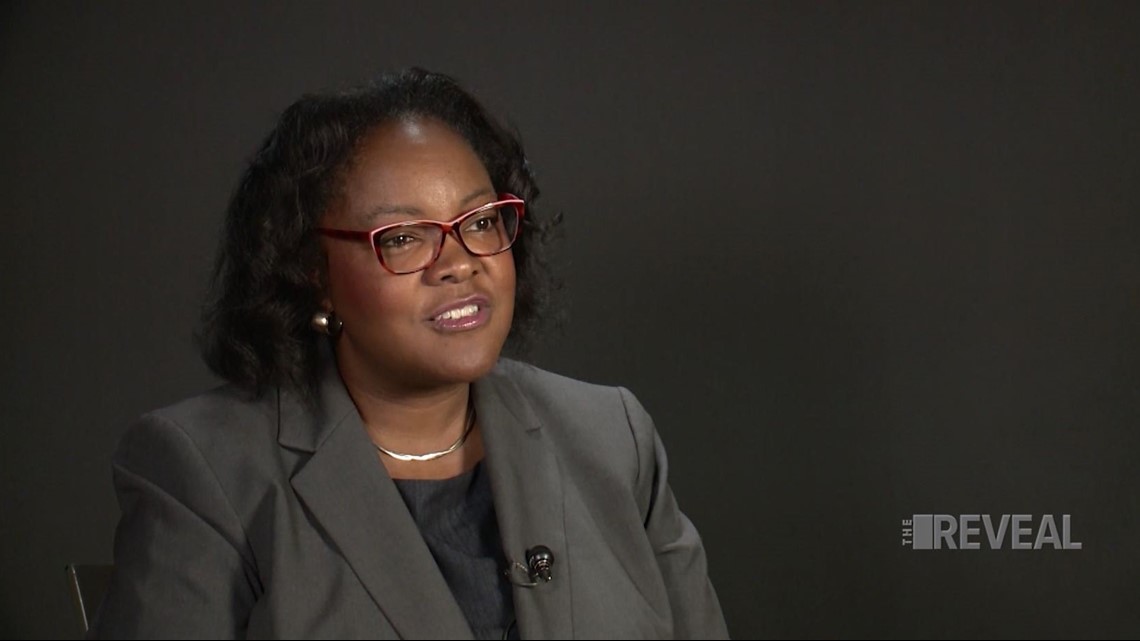 In Georgia, anyone can give a shot. The CDC has a training video to show you how. According to them, it's already been viewed more than 12,000 times in six months.
Boards that regulate doctors, nurses, and pharmacists all have training requirements. But Webber believes a technician or medical assistant administered her shot.
In Georgia, technicians and medical assistants are not regulated and by law, they can give shots if a doctor or registered nurse is somewhere in the building. It's up to the doctor's office to make sure their staff is properly trained.
A study by the CDC of shoulder dysfunction, which can include more than SIRVA claims, found 40 percent stemmed from a shot given at a pharmacy; 32 percent at a doctor's office or hospital; and 12 percent at a workplace event. This could indicate injuries that don't stem from an overall lack of training, but individual practice.
"What struck me when I researched the program was that there is no liability connected back to the provider," said Webber.
HHS said no one tracks the information in these claims and privacy laws prevent them from sharing the information without 'express written consent,' even with the person potentially responsible for the injury. There is no system to provide that consent.
In a written response to 11Alive's questions, a spokesperson from the Department of Health and Human Services said, "as to what is being done to combat the issue, we suggest you contact the Centers for Disease Control and Prevention for further information, as they are tasked with providing vaccine administration education and training to health care practitioners. CDC is also responsible for monitoring vaccine adverse event."
The CDC wouldn't provide anyone to talk with us on camera about SIRVA, but said in their own written statement, it launched two studies last year to look for ways to reduce injuries. Both reports are due in mid-late 2019. One study is using the VICP settlement data and the other study is reviewing reports made to the VSD, a voluntary reporting public health surveillance system.
But so far none of the efforts involve alerting administrators to their errors or tracking claims that may involve the same administrator to provide retraining. Durant says that's a mistake.
"Without truly educating the vaccine administrators this is… a situation that will never be resolved," says Durant.