ATLANTA — LaPorsche Thomas is an energetic digital producer at 11Alive in Atlanta. She is a Georgia native and joined the team in November of 2018.
LaPorsche works everyday to enhance the community by using a journalistic magnifying glass to examine and help explore the Atlanta culture in its many different forms.
Her work has inspired change on the Georgia State Senate floor and has even made it all the way up to the desk of the President to influence veteran based legislation.
Before joining the 11Alive team, she was a on-air digital correspondent and digital producer at WRBL in Columbus, Ga. LaPorsche enjoys contributing to the digital space through creating specialized entertainment and influencer based lifestyle content catered to a digital first audience, analyzing analytics to examine successes and contributing to the digital conversation.
LaPorsche received an A.B.J in Digital & Broadcast Journalism and a B.A. in Communication Studies from the University of Georgia...Go Dawgs!. She's a Bill and Melinda Gates Scholar and has earned over $500,000.00 in scholarship funds.
She is a proud member of the illustrious Sigma Gamma Rho Sorority, Incorporated and participates in a slew of community service activities throughout the year. She particularly enjoys mentoring young girls.
In LaPorsche's spare time you can find her at her local dance studio, hanging out with her friends, re-watching Beychella on Netflix, binge watching interviews on YouTube and posting hilarious memes on her social media.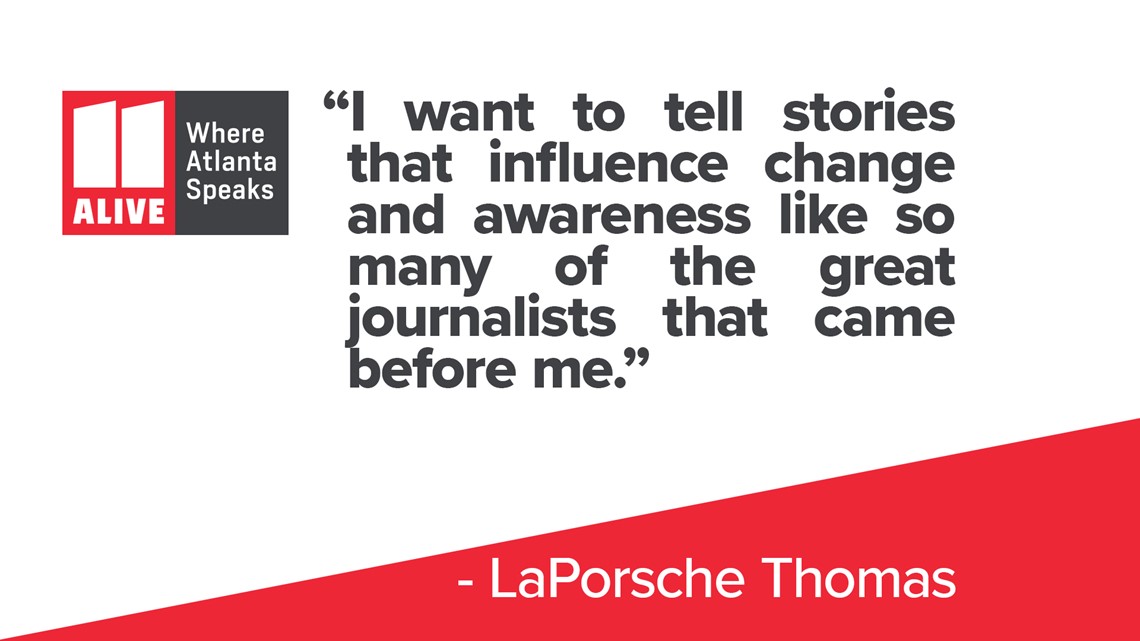 1. "I dream it, I grind hard, I work till I own it" -Beyonce.
2."I'm not saying I'm going to rule the world or change the world, but I guarantee I will spark the brain that will change the world…that's our job to spark somebody else watching us." - Tupac Shakur
Have a great story idea that you want LaPorsche to explore? Reach out to her now: