STONECREST, Ga. — A teenager was injured in a shooting at Stonecrest Mall in DeKalb County on Saturday evening.
It happened around 2:21 p.m., DeKalb County Police Department responded to reports of a shooting at Stonecrest Mall. When they arrived, they found a 14-year-old boy with a gunshot wound to his lower leg, according to police. The teen was taken to a local hospital for treatment.
Initial reports suggest that the gunshot wound may have been self-inflicted, police said. One woman was also taken to the hospital with minor injuries after she was hurt in a crowd of people who fled from the mall after gunfire rang out, according to authorities.
The mall was evacuated as a precaution but reopened at 4 p.m., according to authorities. Despite the mall reopening, many stores still may be closed for the day.
Many stores closed following gunfire at Stonecrest Mall
The shooting comes as shoppers flood malls around the metro Atlanta area for a busy holiday shopping weekend. The photo below was taken by a woman at the mall who was in the middle of a fashion show when gunfire was heard.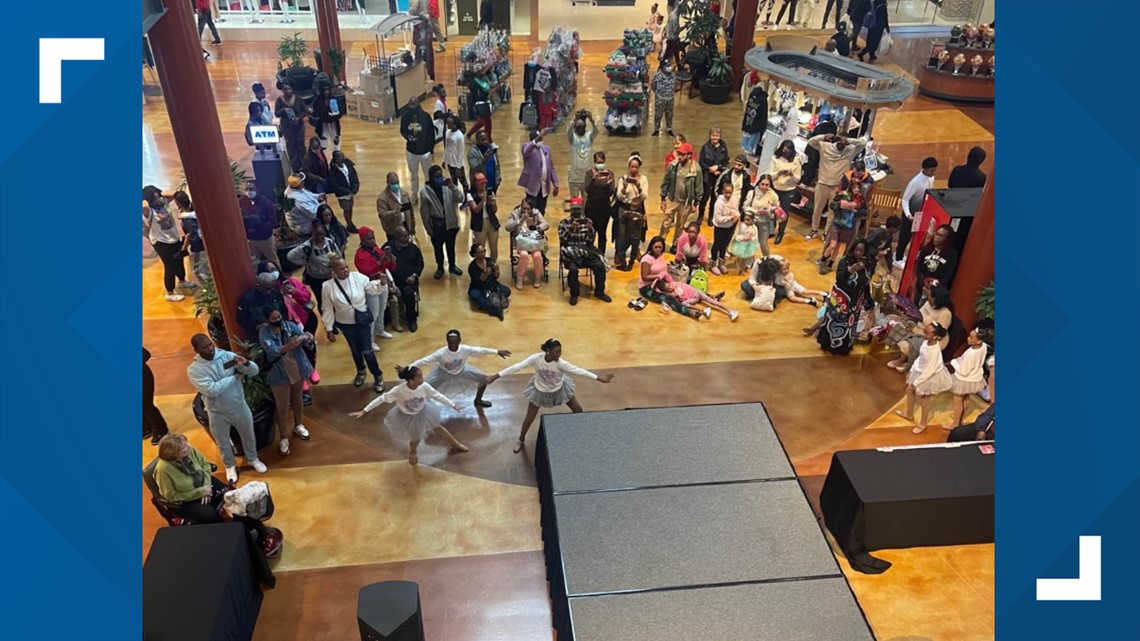 Another person who was at the mall on Saturday posted the following video to social media of the police presence at the mall following the gunfire.
The investigation has been turned over to the DeKalb County Police Department Assault Detectives where it currently remains ongoing.
News happens fast. Download our 11Alive News app for all the latest breaking updates, and sign up for our Speed Feed newsletter to get a rundown of the latest headlines across north Georgia.