COBB COUNTY, Ga. -- Their ages ranges from 20 to 27. They go by names such as "Cinco", "Bones", "Bam", "Meezy" and "Fat". They list residences in Cobb County, Douglasville, Woodstock, Atlanta -- even Dothan, Ala. The goal of their alleged crimes: get money and property.
Twenty-three alleged gang members pleaded guilty to committing numerous crimes in 12 incidents spread out over on an 18-month period in Cobb County, authorities announced on Friday.
The crimes involved members of three street gangs: Get Money Squad, Wildlyfe, and 2200. Both Wildlyfe and 2200 (which gets its name from the address 2200 Powder Springs Road) grew out of the Get Money Squad, according to Cobb County District Attorney Vic Reynolds. That gang was formed by student at Osborne High in Marietta during the 2008-2009 school year, according to the indictment. Now its members and associates are at Osborne, Hilgrove, Wheeler and Sprayberry.
Some of the crimes took place in schools, Reynolds said.
"Members and associates of these gangs admitted that they sold drugs, broke into dozens of cars to commit thefts and committed acts of violence against people outside the gangs, all to increase their status within the criminal organization and further the gangs' violent reputations," said Senior ADA Jaret Usher, who prosecuted the case with Chief ADA John Melvin.
PHOTOS | 18 months, 12 crimes, 23 guilty pleas: A glimpse into Cobb County's gangs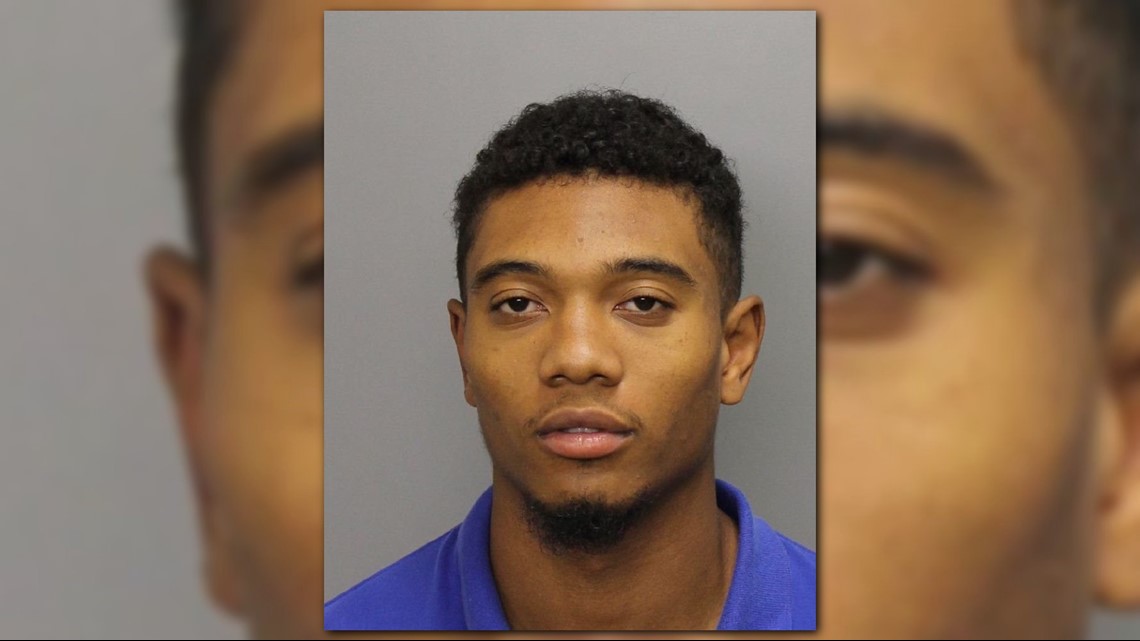 An indictment details their alleged crimes:
1/25/15: Two defendants committed a drive-by shooting at three men on Westland Way in Marietta, damaging cars and other property.
2/18/15: One defendant resisted arrest at Osborne High School, striking two officers. His bookbag contained marijuana packaged for distribution. As he ran from officers on campus, fellow gang members picked him up in a vehicle.
9/15/15: One defendant was caught on video stealing property and cash from a student at Osborne.
9/29/15: Three defendants broke in to 59 vehicles in the Graywood subdivision.
1/11/16: At least one defendant broke into a vehicle on Manning Road in Marietta.
3/9/16: Officers responding to a call of shots fired in the area of Cobb and Newmarket Parkways found marijuana and pills on one defendant.
3/27/16: At a Chevron on Mars Hill Road, Cobb Police officers found three defendants in a vehicle with 24 grams of marijuana.
3/31/16: Acting on an anonymous tip, police responded to a residence in the 1100 block of Mill Pond Drive in Smyrna, and were allowed entry. Through interviews with numerous people inside, police learned that several gang members stayed at the house and sold drugs to pay rent to the homeowner. Four firearms – two of them stolen – were located in the house. In the kitchen, police found a tub containing more than 100 pills.
5/11/16: Near Water Oaks Drive, Austell, one defendant beat up a young man and hit him with a gun.
5/12/16: Cobb Police's VIPER Unit officers witnessed a hand-to-hand drug sale on Windy Hill Road at Circle 75, and approached. One defendant had a firearm in plain view in a vehicle.
5/13/16: Officers responded to a fight at Hurt Road Park during which shots were fired.
6/10/16: Officers conducting a traffic stop of two defendants found a stolen firearm.
According to Reynolds, each defendant pleaded guilty to racketeering, and most also pleaded guilty to assorted other crimes, including violation of the street gang terrorism and prevention act, aggravated assault, entering an automobile, violation of Georgia controlled substances act, firearms possession, theft, criminal damage to property, criminal trespass, obstruction, possession of marijuana with intent to distribute, disrupting a public school, affray, and criminal use of an article with an altered identification mark.
Their sentences ranged from 10 years to 20 years. Most were granted First Offender status. That means if they complete the in-custody and probation part of their sentences without any further trouble, their records in this case will be sealed.