DECATUR, Ga. — Less than a year since the enactment of a new beer law, Georgia's craft breweries are surging in value and number. And one of them is a bit of a trailblazer, in an industry not previously known for its ethnic diversity.
Down Home Brewing is a startup, a craft brewery with an eye on eventually taking advantage of a new Georgia law that expands the sales opportunities of beer-makers. The two men behind it, Chris Reeves and William Allen Moore haven't quit their day jobs, yet.
Starting the business was a challenge, Reeves said.
"During the whole time I'm questioning myself, 'Are you sure you want to do this?' Yes."
They began canning beer in March 2018. They brew and can their beer at BlueTarp, which claims to be Georgia's smallest production brewery, just east of downtown Decatur.
Every couple of weeks, Down Home cans its product, a hundred cases at a time. While doing so, they blaze a trail of sorts. Down Home is the first production brewery in Georgia with African-American owners.
"It was fun seeing people's reactions to it, saying, 'Oh OK, this is cool.' Then you see the backstory behind it and we tell our story with our families and how this comes from a place of family," said Moore, a Morehouse College School of Medicine graduate. "People get excited and can really relate to it."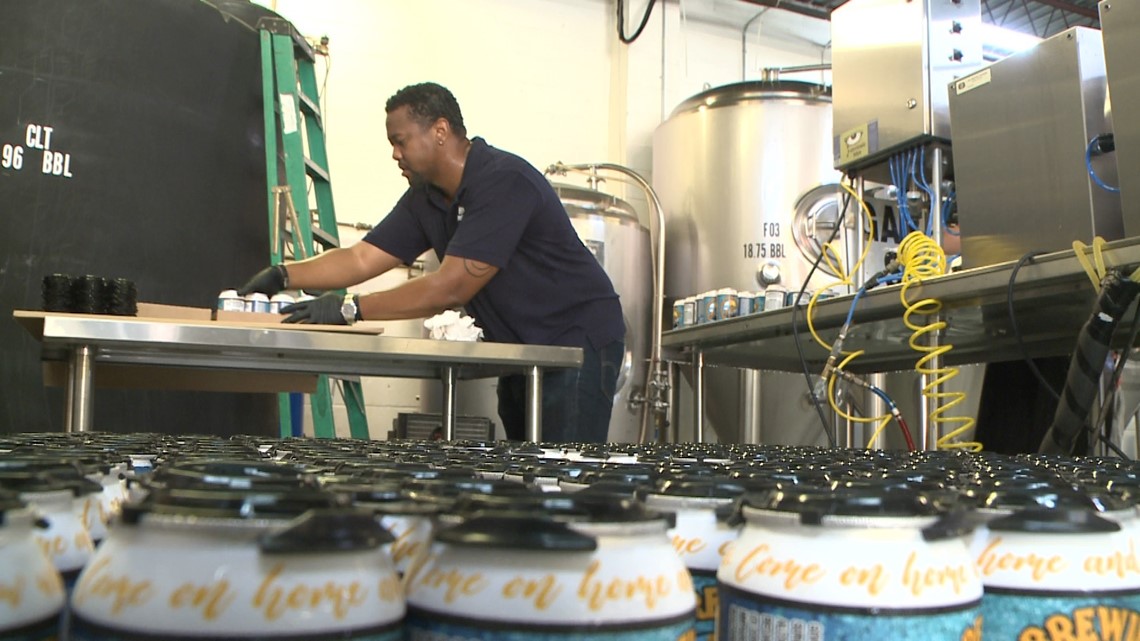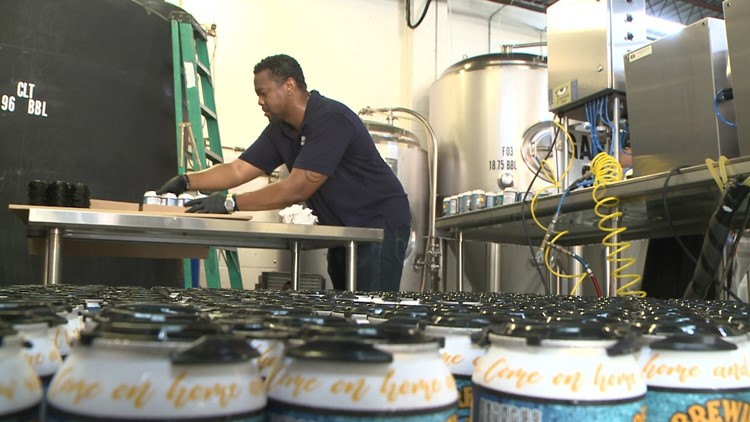 Reeves and Moore say the brewery's only investors are members of their families.
There are 66 breweries in Georgia – up 20 percent since the new law was enacted last year. Brewers say there's been $35 million in brewery investment since then – and 250 new workers in the industry.
Nancy Palmer of the Georgia Craft Beer Guild says the expansion of the industry naturally leads to more diversity and more opportunities.
"I think Georgia has been long overdue to have African-Americans as leaders in this particular industry. Clearly, we could use more women in this industry as well," Palmer said.
She said craft brewers who can tell a story can also connect them with customers. In this case, Down Home's graphic icon is an image of Herschel Thompson, a Walton County sharecropper and church deacon, and Reeves's late grandfather.
"A good God-fearing man. Loved God. And I learned a lot through him," Reeves said. "So he's out in the world still." Reeves adds that his grandfather drank no alcohol.
The startup is modest. The goal is a stand-alone shop of their own, a niche in a growing market – and to put their day jobs behind them.