Two construction workers were shocked by electricity Wednesday while working on a housing complex in Forsyth County.
Forsyth County Fire Division Chief Jason Shivers said a crane was being used to lift and rotate material at a construction site. When the crane made contact with power lines, the two workers at the base were shocked.
"They were severely injured injured with thermal injuries," Shivers said.
PHOTOS | Construction workers shocked by power lines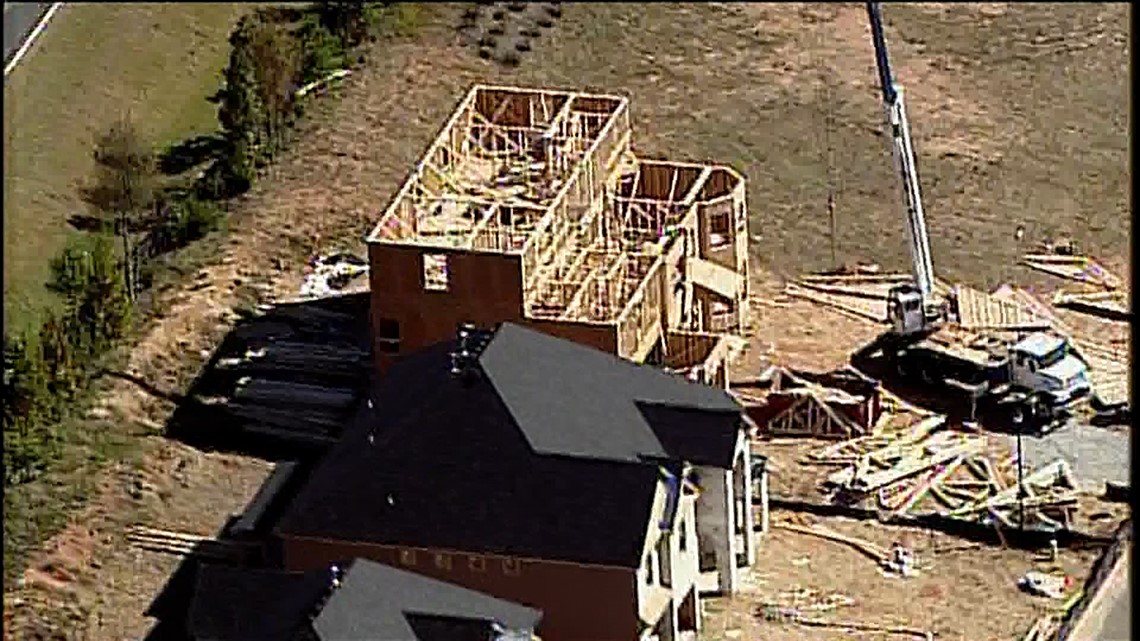 They were both air-lifted in serious condition with burns that are described as life-threatening. Shivers said OSHA has been notified and will launch their own investigation. Construction has been suspended at the site.
"A number of workers [were in] the area," Shivers said. "When we arrived on scene, of course, it had attracted attention from other construction sites around. But at this particular location, injuries were limited to the two individuals at the base of the crane."
An investigator from OSHA has since arrived at the scene investigating and taking pictures. Officials have already had the crane lowered to further investigate.
The OSHA investigator has also been scene questioning other construction workers at the scene.
The incident happened in the new Moss Creek Estates off of Drew Campground Road. The single-family home neighborhood in Forsyth County includes 66 new homes. The complex promotes itself as "one of the fastest growing and affordable locations in Forsyth County."