LAMAR COUNTY, Ga. — Authorities are investigating after three people were found dead in Lamar County in an apparent murder-suicide, Thursday.
According to Lamar County Sheriff Brad White, it happened at two different locations off Fredonia Church Road near Barnesville, Georgia.
A statement from the sheriff's office said deputies were dispatched at 1:57 p.m. to one scene at 159 Fredonia Church Road after getting reports of an unresponsive man, 50-year-old Al Ogletree, lying inside the front door. Authorities said Ogletree had trauma to his head.
About a half-hour later, deputies went to 234 Fredona Church Road for two more men found unresponsive. Investigators confirmed both men - 88-year-old Charles Sutton and 55-year-old Frenchie Fambro - were dead.
According to the sheriff's office, Fambro was the stepson of the Sutton and lived at the home with the 88-year-old. Ogletree was Fambro's cousin, authorities said.
Photos: 3 dead at 2 different locations in Lamar County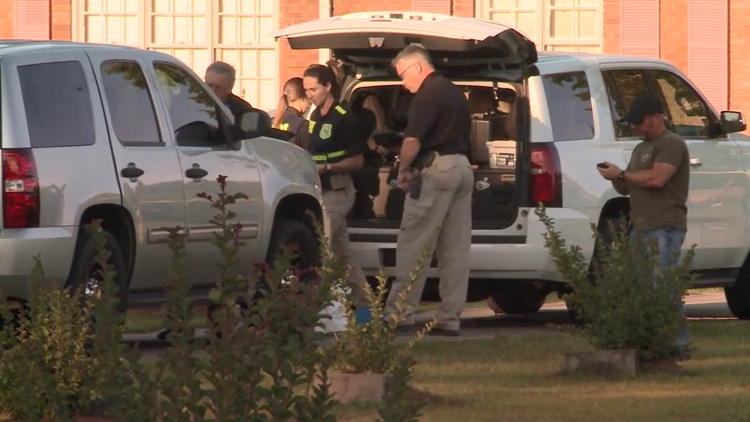 Georgia Bureau of Investigation agents have secured search warrants for both scenes as part of the investigation. Based on preliminary evidence, they're treating the deaths as a double-murder suicide.
The sheriff's office said preliminary information leads them to believe Fambro may be behind the deaths, but they are not certain of that, yet. They have also not established a possible motive, however, they are interviewing friends and neighbors of all the deceased to gain insight.
According to the sheriff's office, Fambro was in possession of a gun, but they aren't certain if it was used in the incident, as they haven't yet determined how Sutton and Ogletree died.
The sheriff's offices said they do not believe there is any danger to the public or that any other people were involved and are outstanding.
Lamar County Sheriff Brad White has asked for prayers for the community and the families involved, calling it "tight-knit."
11Alive has a crew on the way to the scene and will update this story as details develop.