Three law enforcement officers were shot -- one fatally -- and the suspect was killed on Friday afternoon in Henry County. This is what we know so far:
According to Henry County Sheriff Kenneth McBrayer, deputies were serving a bench warrant at a home on St. Francis Court around 10 a.m. on a suspect for failure to appear in Locust Grove municipal court.
McBrayer said after about 10 minutes, it became apparent to the deputies that they were going to make an arrest and that they might have issues getting the suspect in custody. A Locust Grove Police officer was called to assist.
Gunfire broke out and all three law enforcement officers, as well as the suspect, were shot.
WHAT ARE THE CONDITIONS OF THOSE INVOLVED:
The Locust Grove Police officer was transported to the hospital and died.
One sheriff's deputy is in serious condition and underwent surgery at Atlanta Medical Center.
Another sheriff's deputy was treated and released from the hospital.
The suspect died at the scene.
Locust Grove's mayor identified the fallen officer as 26-year-old Chase Maddox. He had been with the department for about five years.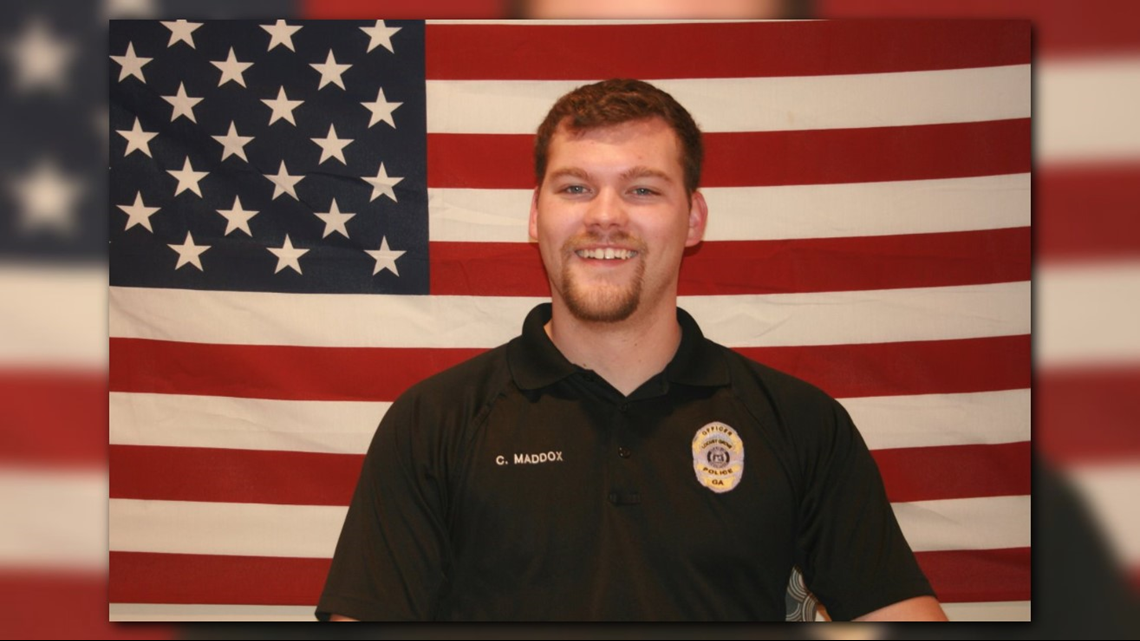 The GBI released names and photos of the two deputies.
This is Ralph Sidwell "Sid" Callaway.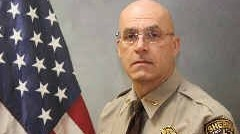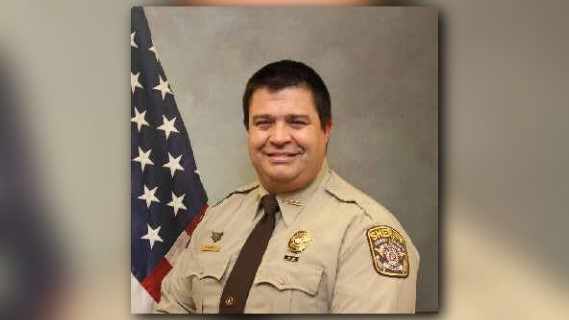 Wade Corley, a pastor at Mt. Zion United Methodist Church in Griffin, said his brother Michael was the deputy released from the hospital. Michael Corley is 49 years old and has been with the Henry County Sheriff's Office for about 25 years, his brother said.
The suspect was confirmed as 39-year-old Tierre Guthrie. Details about him are limited but we do know that he was a Marine and owned his own trucking company.
WHAT WAS THE BENCH WARRANT FOR:
Sheriff McBrayer said the warrant was from the Locus Grove City County and he believed it was for a failure to appear to court. We've since learned that it was for a minor traffic violation.
WERE THE OFFICERS WEARING BULLETPROOF VESTS:
Both sheriff's deputies were wearing bulletproof vests.
A bullet struck the vest of the deputy who is listed in fair condition.
A bullet struck the other deputy about two inches below the vest and went into his stomach, McBrayer said.
WHEN WAS THE LAST TIME A GEORGIA LAW ENFORCEMENT OFFICER DIED IN THE LINE OF DUTY?
The Georgia Bureau of Investigation is handling the investigation of the case.
Stay with 11Alive for updates on this story