GWINNETT COUNTY, Ga. — No one was hurt in an apartment fire in unincorporated Gwinnett County Sunday night that damaged eight units and displaced 35 people, according to Gwinnett County officials.
Fire crews initially responded at about 8:50 p.m., to reports of a fire in the 1100 block of Forest Vale Way, NW after a caller to 911 reported seeing flames and smoke coming from an apartment there.
According to officials, crews heading toward the apartment said they could see a thick column of black smoke. Once they arrived, the firefighters found heavy flames coming from the left-rear side of the two-story wood frame apartment building.
Crews went to each unit of the building to make sure that everyone had gotten out safely.
The firefighters were able to extinguish the blaze, but noted extensive fire damage to both sides of the breezeway. There is also extensive smoke and water damage to two lower units on the rear side of the building.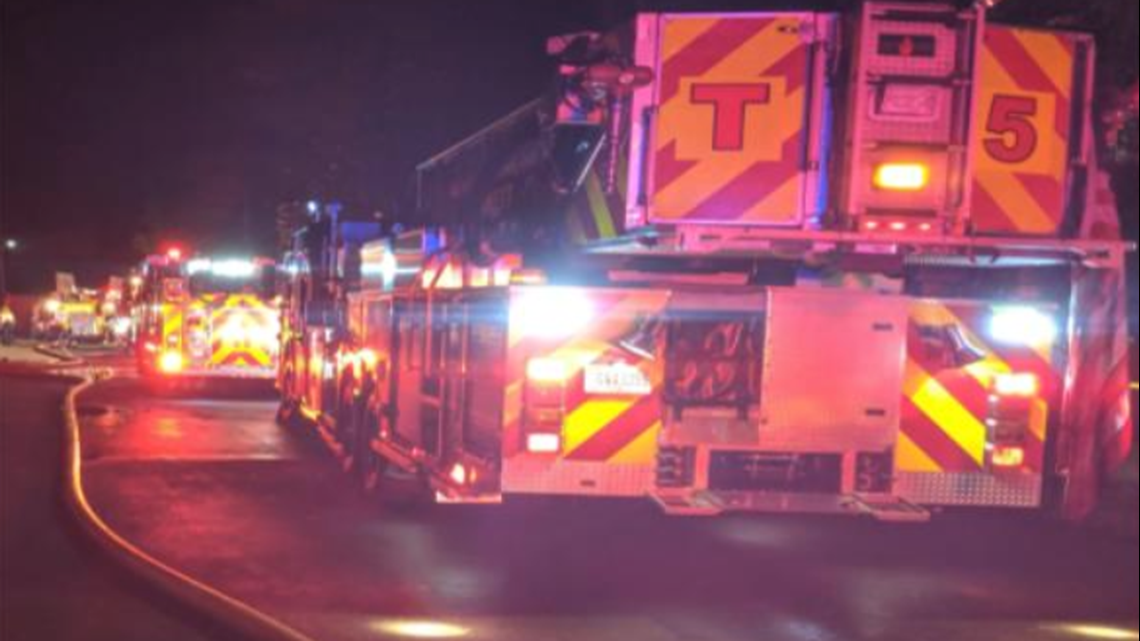 While there was no loss of human life, a dog was found dead after being taken out during a search of the building, officials said.
According to fire officials, a fire investigator says the fire has been ruled accidental and electrical in nature. The blaze originated in the area of a power strip.
Investigators said that Sunday's blaze is not related to the apartment fire that occurred at the same apartment complex on May 30, 2019. That second fire started inside a wall between adjoining apartments. The exact cause of that blaze is undetermined, but not suspected to be criminal in nature.
According to officials, a total of 35 people -- 20 adults and 15 children -- were displaced as a result of the fire.
Fire officials said that management from the apartment complex was on hand, taking inventory of available units to provide temporary relief for the displaced tenants. The American Red Cross was on hand to assist any remaining tenants that the complex was not able to accommodate.