ATLANTA — Calls to 911 from the airplane crash in a northwest Atlanta park reveal new details about that December 20 incident.

Four people died when the Cessna Citation jet went down in English Park off of Donald Lee Hollowell Parkway and Fulton Industrial Boulevard about a mile and a half northeast of Fulton County Airport.

The plane's owner, Wei Chen, was one of the victims. He was a businessman from the Memphis area, which is where the plane was headed when it crashed.

In the phone calls, witnesses described the moments just before and just after the plane went down.

"Down here waiting to turn onto Fulton Industrial and a plane came down and landed -- crashed," one caller said. "I mean there was a big fireball and everything!"
Plane crash in Bankhead, Atlanta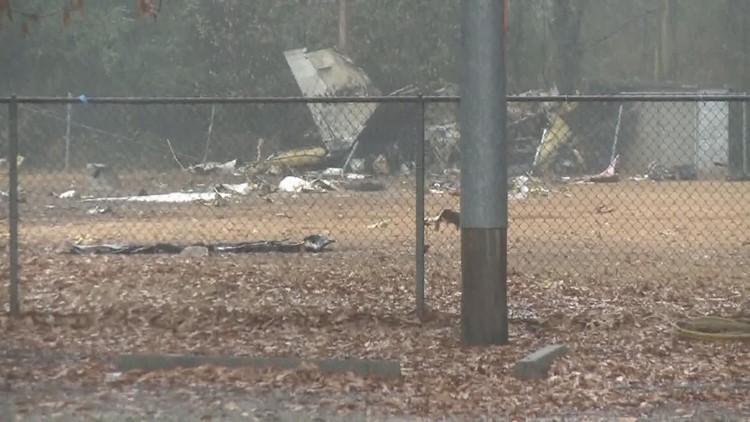 "Oh my God! I saw it! It went right over my head," another caller said. "It just turned upside down and it just hit the ground and exploded! Oh, God!"

The National Transportation Safety Board is still investigating the crash. It has not said why the crash occurred. Their investigation could take up to 18 months to complete.