CLARKESVILLE, Ga. -- It was a usual Tuesday for Carrie Watts - a home health nurse in Clarkesville.
She arrived at her client's home on Lakeside Drive near Burton Lake around 10 a.m. to do some cleaning and was getting set to run some errands for him when she opened the front door and spotted something black moving in her van.
"He has three cats and one of them is black, so I thought it was his solid black cat inside," she said.
Instead, a black bear had climbed through her van window that was left down.
"I was frantic because I thought it was going to tear up the inside of the car. I sounded the car alarm at least 15 times to try to get the noise to scare it," she said. "I started recording on my cell phone."
Black bear has lunch in woman's van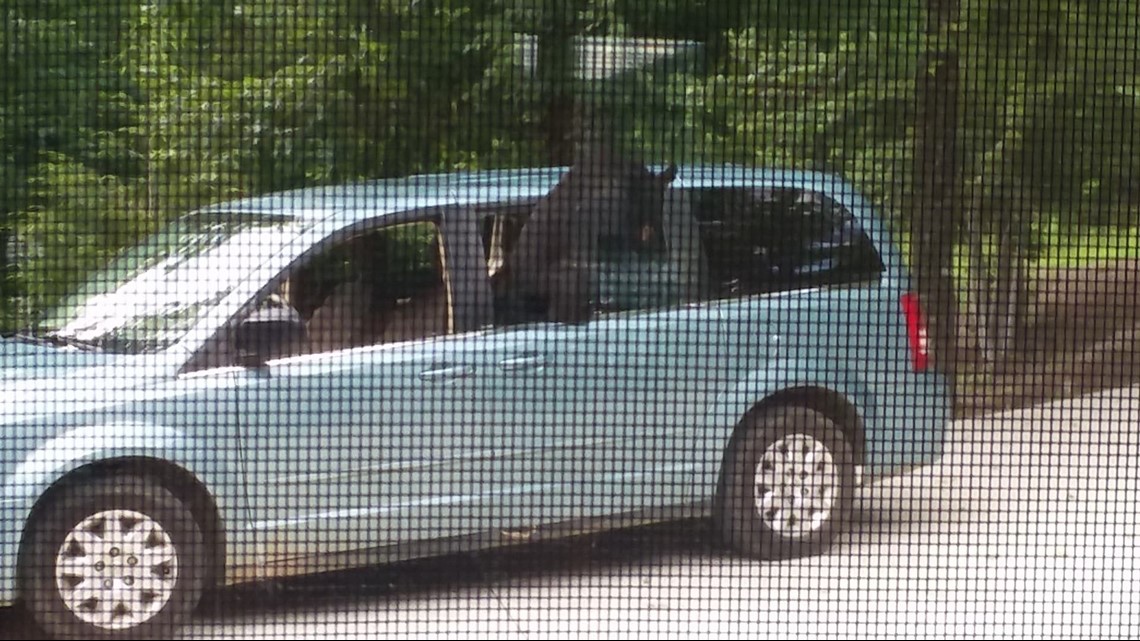 But the noise didn't seem to bother the bear at all. Her lunch box had its full attention.
"A ham and cheese sandwich, cookies and chips," she said.
The bear consumed the meal then lounged around her the van for about two hours until another truck pulled up.
"A man pulled up in a heating and air truck. His engine scared the bear up a tree."
In an area known to have a healthy bear population Watts said she's surely learned a lesson.
"I'll never leave my windows down again."