ACWORTH, Ga. — Acworth Police arrested a man accused of trying to capture images underneath a woman's dress at Publix.
It happened at the Acworth store located on Baker Road on May 26.
According to police, 36-year-old Christopher Vonhousen was charged with one count of use or installation of device to film underneath or through an individual's clothing.
The criminal warrant says security cameras in the produce section captured a man squatting down with his cell phone in his left hand, attempting to capture images underneath the woman's dress while she was inside of the store.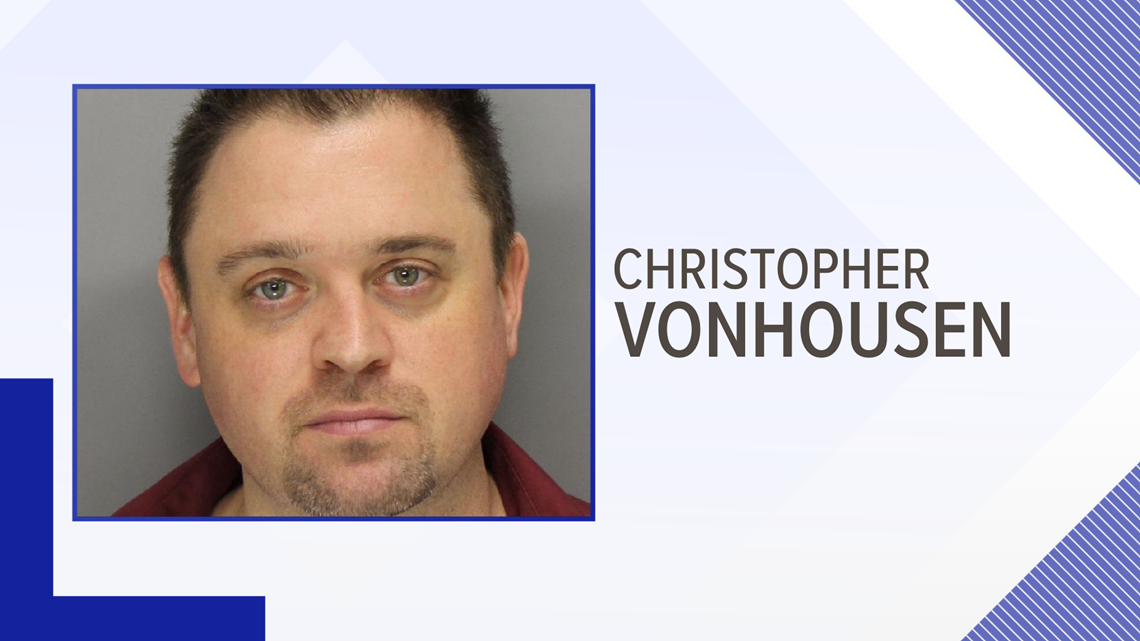 The victim said she turned around to face the man and saw him turn his phone over, attempting to hide the screen. The victim told police the man continued to follow her around the store, the warrant reads.
Officers used social media to help identify the suspect. Acworth Police posted on its Facebook page a surveillance photo of the the man along with a picture of a silver car, asking the public to contact them if they recognized him.
On June 1, they received an anonymous tip on Facebook naming Vonhousen as the suspect in the photo, according to the warrant.
Law enforcement officers were able to confirm the identity and make the arrest.