ATLANTA — Atlanta Police Department has just announced the arrest of a 25-year-old Keontay Holliman-Peoples in a shooting that left a Clark Atlanta University student-athlete dead on Tuesday.
Jatonne Sterling was 20 years old when he was shot and killed in the parking lot of the Lyke House Catholic Center off Beckwith Street next to a student housing complex just after 1:30 p.m. Police announced Thursday that they made an arrest in the case.
In a Thursday news conference, police said that Sterling knew the suspect. The shooting happened in a car behind the center's parking lot. Officials said an exchange of gunfire happened. The suspect was also hurt, but police did not confirm if he was hurt in the shooting.
Officials also announced that they are looking for another person that was in the car at the time of the shooting.
Police charged Holliman-Peoples with murder, felony murder, aggravated assault, possession of a firearm during the commission of a felony, possession of marijuana and conspiracy to commit a felony.
The police news conference can be viewed in full below.
Sterling, originally from Chicago, was a sophomore in college and played baseball for the university. A candlelight vigil took place on Wednesday evening. Sterling's high school coach Ernest Radcliff described him as a young man with great integrity.
"He was an outstanding student-athlete who I pretty much raised. He (had) been with me since he was 12 years old in my program. One of the best kids you could ever want, a coach's dream," Radcliff said.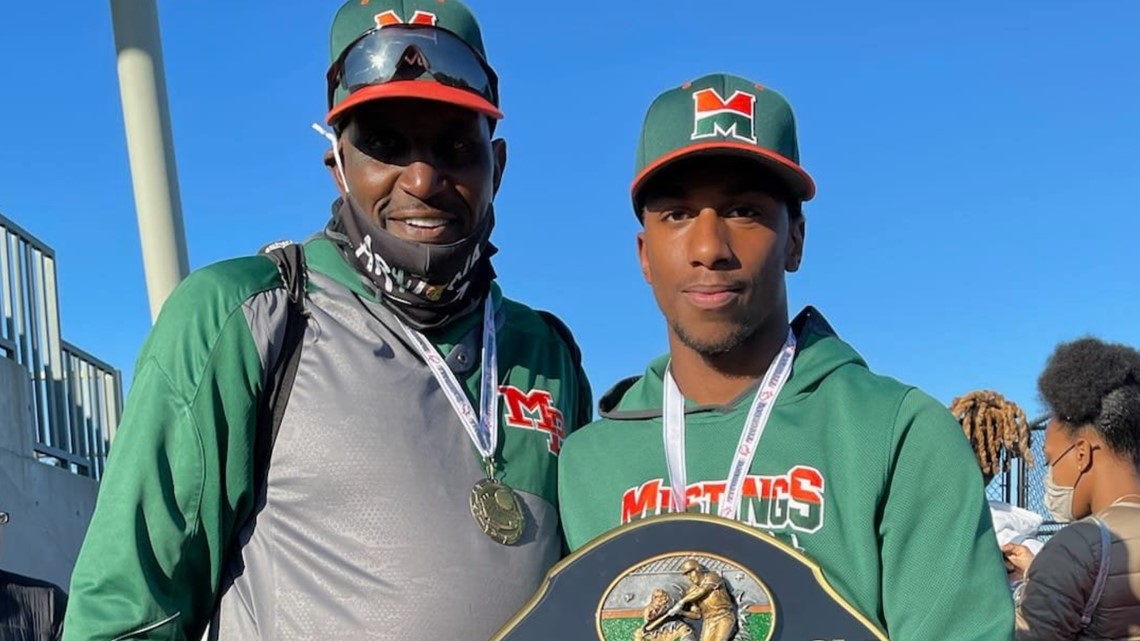 Students at the campus said they're distraught over losing a member of their student family. They are also concerned the university didn't alert them immediately when the shooting happened.
"I saw his body from the parking lot," Jada Somerville, a Clark Atlanta student said as she cried.
Somerville said she's mourning Sterling's loss and dealing with the trauma that came with how she found out.
Clark Atlanta Police said a safety alert was issued after the incident happened.
The department asked if anyone knew anything about the other person involved to call CrimeStoppers.
News happens fast. Download our 11Alive News app for all the latest breaking updates, and sign up for our Speed Feed newsletter to get a rundown of the latest headlines across north Georgia.