ATLANTA — MARTA is working on ways to enhance the transit agency's local bus service including its busiest routes.
This week, MARTA will be holding two meetings this week to hear feedback from the public and stakeholders for the Buford Highway Arterial Rapid Transit (ART) project.
It's one of three ART lines planned in metro Atlanta:
During a recent public input meeting for the Candler Road ART project in DeKalb County, Gregory Chilik, who is a Senior Transit Project Manager at WSP, an engineering consulting firm, said ART is a fast and frequent bus service on existing highways.
"It features shorter waiting times, where at peak times a bus will be coming every 15 minutes or four times an hour," Chilik said.
There won't be exclusive lanes for ART but there will be what's called, "queue jump lanes."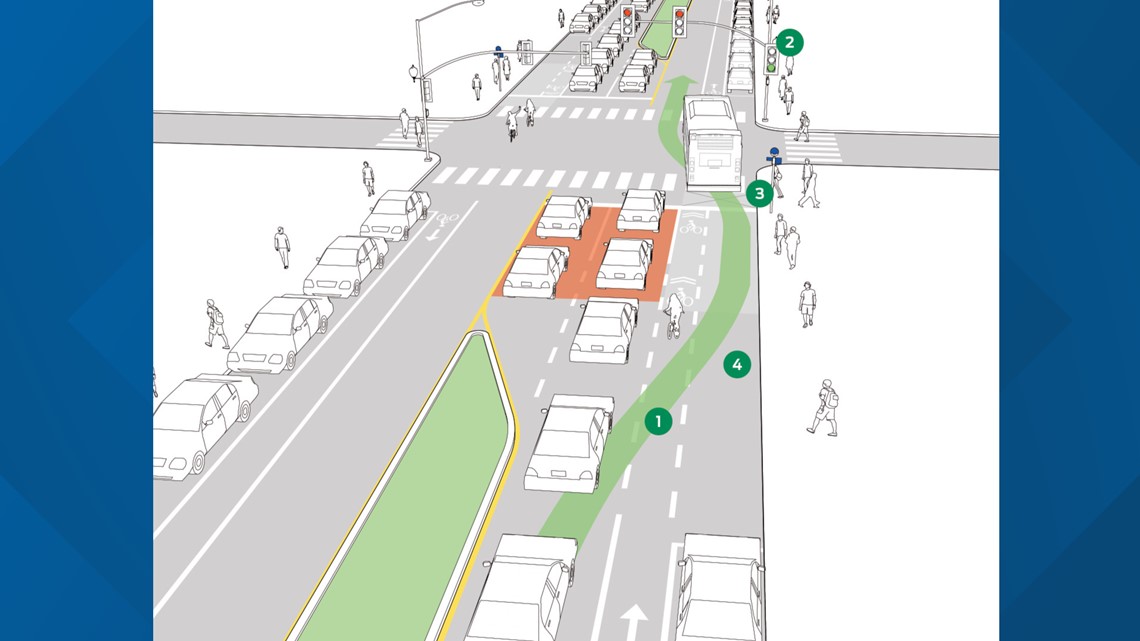 The National Association of City Transportation Officials describes "queue jump lanes" in its Transit Street Design guide as the following:

Queue jump lanes combine short dedicated transit facilities with either a leading bus interval or active signal priority to allow buses to easily enter traffic flow in a priority position. Applied thoughtfully, queue jump treatments can reduce delay considerably, resulting in run-time savings and increased reliability.
ART lines will also give buses traffic signal priority, which works together with the queue jump lanes.
"This allows traffic signals to coordinate better with buses movements," Chilik explained.
The bus stops will include shelter for riders and real-time kiosks displaying route updates. Riders will also pay for their fares in advance, which will cut down on the stop time.
MARTA anticipates if everything stays on track as planned, the Buford Highway ART will open at the end of next year. The Candler Road line is expected to be finished in 2025. MARTA hasn't given an update on the Cleveland Avenue and Metropolitan Parkway ART.
If you'd like to attend one of the two meetings this week regarding public input on the Buford Highway ART an in-person meeting is scheduled for Tuesday, June 6 at 6 p.m. and a virtual meeting on Thursday, June 8 at 6 p.m.
The in-person meeting will take place at the Latin American Association at 2750 Buford Highway NE in Atlanta. Additionally, you can sign up for the virtual community meeting on Thursday online here.