The night of June 6 will be a day Forsyth County Deputy Terry Roper will always remember.
That Thursday evening, authorities received a 911 call about a newborn baby crying, abandoned in the woods near a home on Daves Creek Road.
"It's in a bag. It's in a bag," the caller told the 911 dispatcher. The family who made the shocking discovery had just returned home from a trip and had heard the infant crying.
Bodycam video shows the incredible moment authorities arrived at the scene. The baby was inside of a plastic bag. Deputy Roper was one of the law enforcement officers sent to help the newborn baby, who is now being called India.
NBC got the chance to talk with him about the first time he laid eyes on her. He said he could hear her crying the moment he got out of his car.
"When I got there, the first thing I wanted to do was to make sure she was OK," he said. "And then once I realized she was OK, then I knew we had to get her warm."
He was the one who pulled the infant out of the plastic bag. He said he just wanted to give her affection.
"She had never experienced love before and I was honored to be the first one to be able to do that," Roper said.
Baby India, infant found in Forsyth County Woods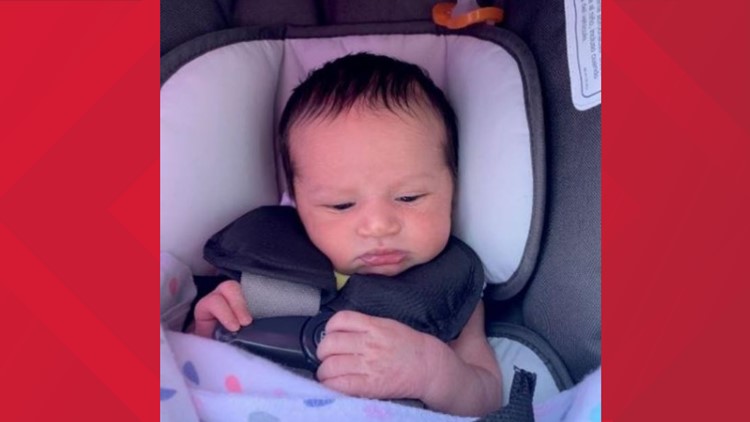 Roper added that this emergency call was different from all the rest.
"At the time I was just a dad," he said. "It was a baby crying and it needed help. I picked it up and did what any dad would do."
His care for baby India didn't stop just there. The very next day, he visited the newborn in the hospital.
"She was in the nursery," he said. "And I was able to pick her up and love on her a little bit."
The Forsyth County Sheriff's Office reminded the public that Georgia does have a Safe Haven Law where babies can be dropped off at places like police and fire departments. Learn more about the law here.