ATLANTA — The Atlanta Fire Rescue Department firefighter who was seriously injured after a car hydroplaned into him as he was getting out of a fire truck on the interstate is finally getting to go home.
The May 12 crash on I-85 near Cleveland Avenue drastically changed Sgt. Darrow Harden's life. The 47-year-old lost his left leg in the impact and he received severe injuries to his right leg.
Over a month after that life-changing day, firefighters went to the Shepherd Center Friday as Harden was released to go home.
"Fellow firefighters greeted him as he left, and members of his own battalion transported him via his unit's engine back to his home in Cobb County," the Facebook post on the Shepherd Center's page reads. "Family and friends were on hand for the joyful event."
In the photos, you see Harrow smiling among the crew.
RELATED: Firefighter who suffered 'life-changing' injuries after being struck by car identified
The day of the crash, the veteran of seven years was part of a crew from Fire Station #2 responding to a rollover wreck in the northbound lanes of the freeway when the incident happened.
He was rushed to the hospital and later taken to The Shepherd Center.
The fire department tells 11Alive Harrow still has a long road to recovery. His next steps are therapy.
According to the Atlanta Police Department, the driver of the crash, 35-year-old Nanhthaphone Nhotsomabath, was charged with failure to maintain lane, too fast for conditions, and failure to obey move over law.
RELATED: Atlanta firefighter has serious injuries to lower extremities after interstate wreck
Atlanta firefighter injured in crash released from Shepherd Center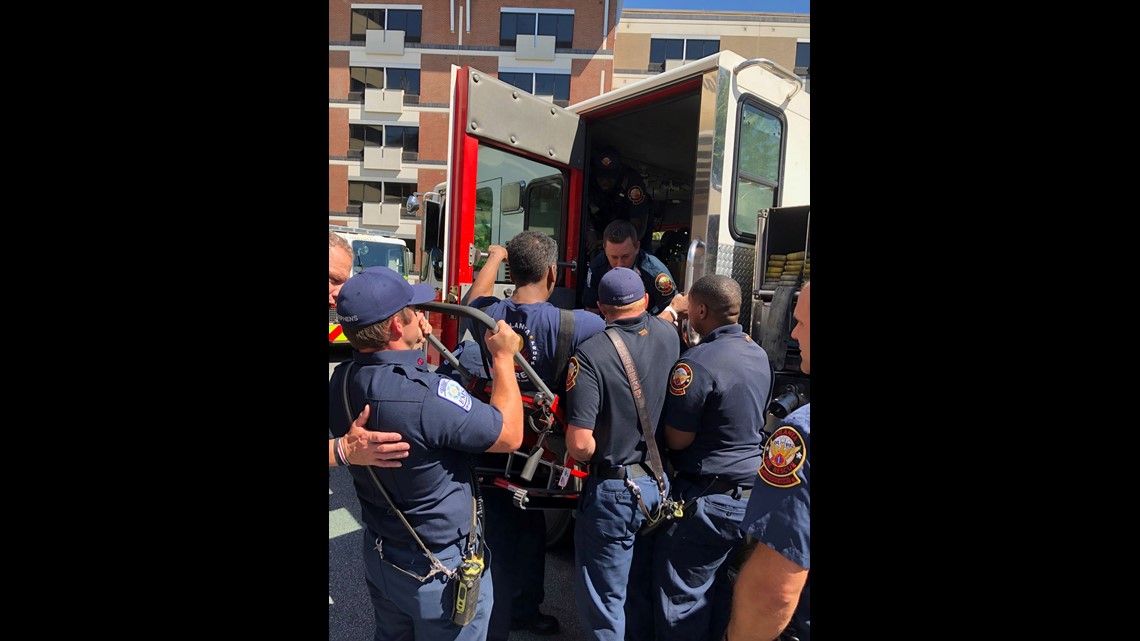 ALSO READ:
'It's absolutely no excuse other than systematic racism'
Only all-woman fire command staff in the world is in metro Atlanta
LaGrange firefighter injured in Labor Day blaze returns to work