Atlanta Homeward Choir is headed to Chicago to shine a light on homelessness.
The choir is made up of 15 homeless men. The group's mission is to join together people from different backgrounds and use music as a way to uplift and inspire others.
Twelve of the men are headed to Chicago, courtesy of Spirit Airlines, to sing with Harmony, Hope & Healing at the Daley Center Plaza for a concert called "Voices for Hope and Home."
While they are there, they will stay at the Crowne Plaza, courtesy of the hotel.
11Alive caught up with the group at the Hartsfield-Jackson Atlanta International Airport before they left for the trip. They sang "Go Tell It On The Mountain", spreading Christmas cheer to all those around.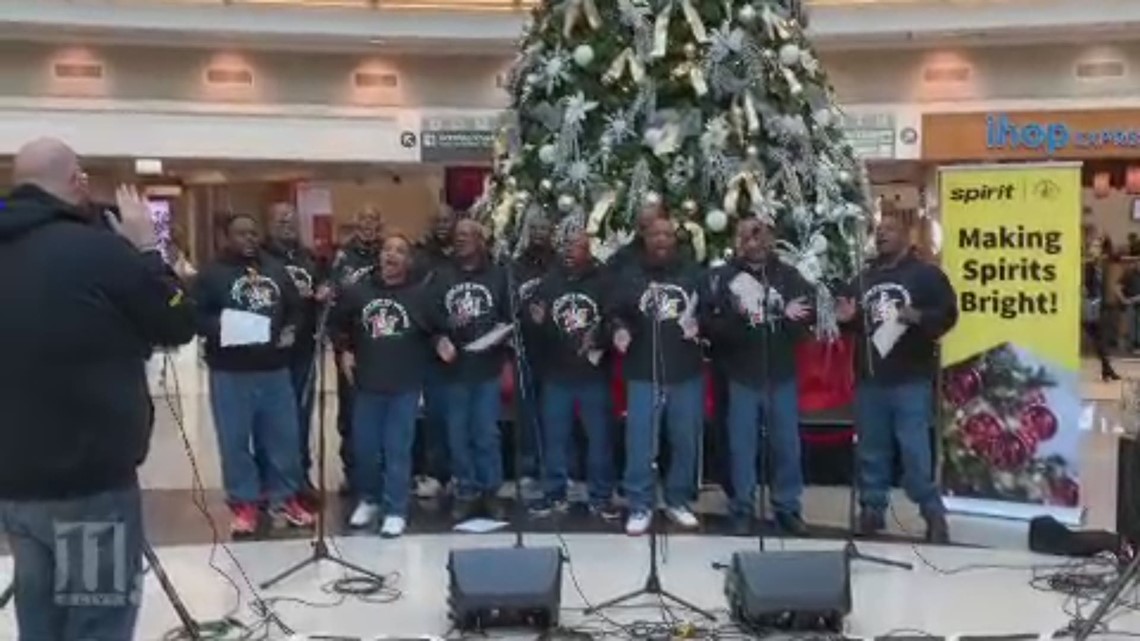 The singers will also perform at Old St. Patrick's in Chicago for a memorial service honoring those who have died on the streets across the nation as a result of homelessness.

The joint venture is the brainchild of AHC Executive Director and Founder, Dónal Noonan and HHH Executive Director and Founder, Marge Nykaza.
"What began as a project to bring people off the streets out of the cold and lift their spirits through song has evolved into a life-changing experience for many," Noonan said. "When we create community, treat each other as human beings with compassion and hold each other accountable, amazing transformations occur. We are thrilled to bring our group to Chicago to spend time and sing with Harmony Hope and Healing and show the world what is possible when you look beyond the exterior of those you meet on the streets."
The performances in Chicago are scheduled for Tuesday, Dec. 18.