ATLANTA — Atlanta Police detectives are asking for the public's help in identifying a man who is accused of shooting a woman at a northeast Atlanta Chevron gas station back in November.
The woman was taken to the hospital with a gunshot wound, but was able to fully recover from her injuries. The shooting occurred at 180 Ponce De Leon Avenue in at the intersection of Piedmont Avenue in northeast Atlanta around 2 a.m. on Nov. 10, 2022.
Crime Stoppers released new photos of the suspect wearing all red inside the gas station along with a $2,000 reward for anyone that can identify him.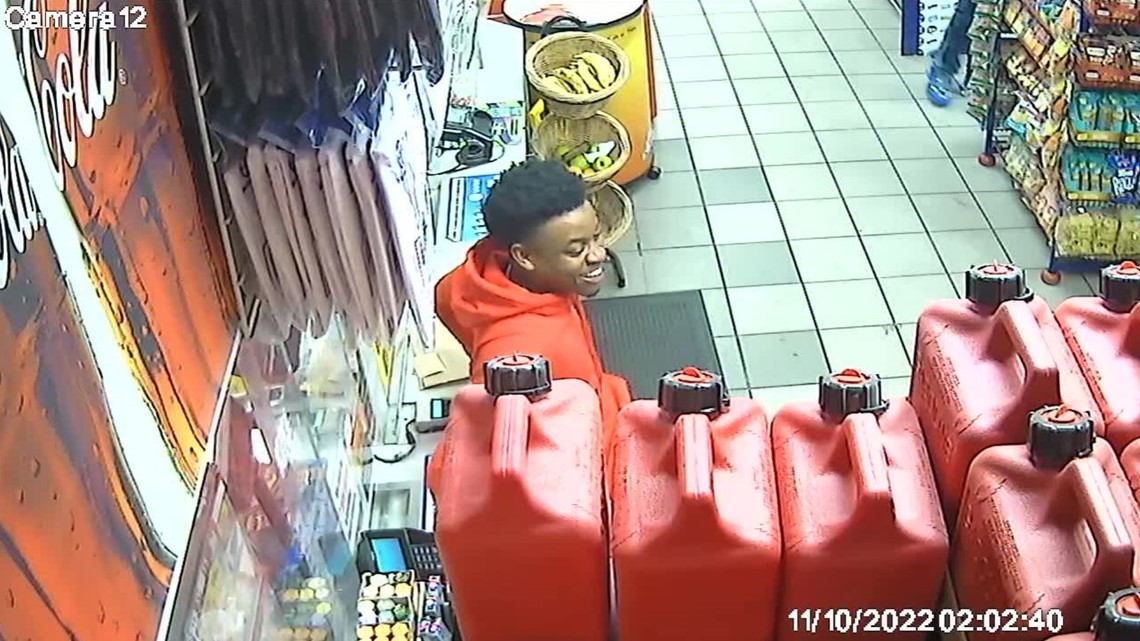 Atlanta Police told 11Alive the victim and a man were arguing at the gas station. Sometime during that dispute, she pulled out pepper spray and he pulled out a rifle and shot her, according to police.
Apparently, an officer outside the gas station heard the gunshot and was able to quickly respond.
The man with the gun got away but police said they arrested a friend of his who was there with him.
Anyone with information regarding the suspect's identity in the photo above can submit an anonymous tip at the Crime Stoppers tip line at 404-577-8477 or online at www.StopCrimeATL.org. You do not have to give up your name in order to be eligible for the reward.
MORE WAYS TO GET 11ALIVE