ATLANTA — Atlanta Police gave an update on Thursday – 10 years after a 23-year-old man was shot to death near the East Atlanta Village neighborhood.
APD held the press conference at its headquarters at 11 a.m. in an effort to get the public's help in the shooting death investigation of Patrick Cotrona.
"This is the only case that I have where we have no leads," said Detective Scott Demeester with APD.
They released artist-rendered photos of who they believe shot and killed Cotrona. A married couple who were from North Carolina helped produce the sketch with their description. They were confident that the man depicted in the photos below was one of the robbery suspects, police stated.
Authorities said Thursday that they believe another suspect might be involved in the case, according to witness statements.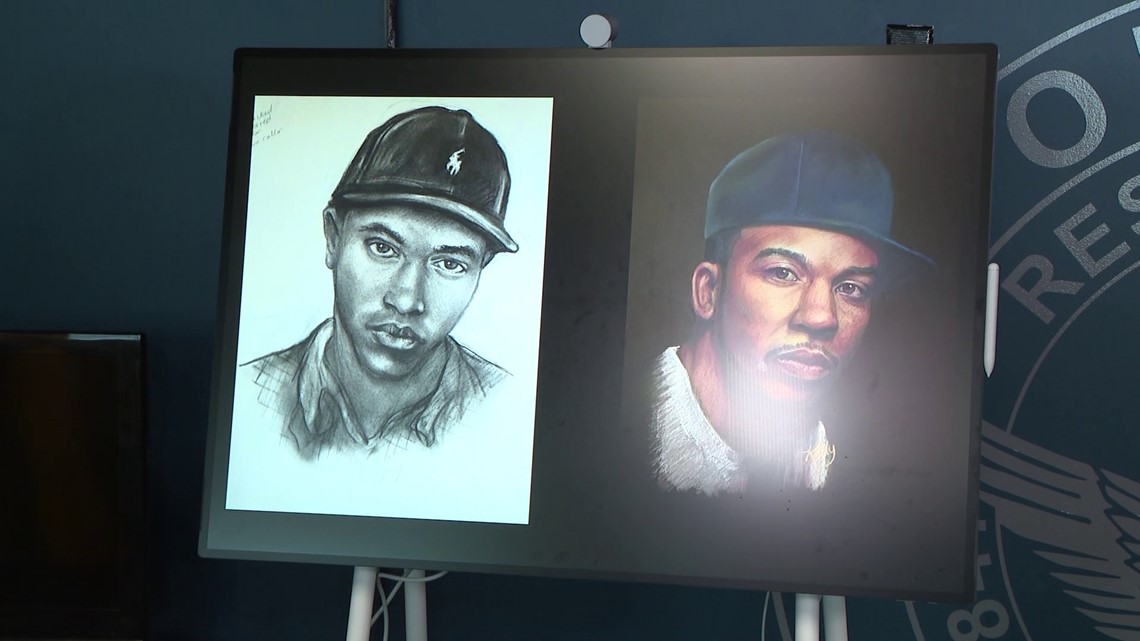 On the night of May 25, 2013, APD said Cotrona and two friends were robbed at gunpoint while walking down May Avenue SE near Flat Shoals Avenue. During the robbery, Atlanta Police said the suspect shot and killed Cotrona – then took off in a dark-colored four-door car.
"I just want justice for them and some closure for their family," Demeester added.
Years later, APD said its homicide detectives are still working diligently to solve the case.

Anyone with information on the case can submit an anonymous tip to Crime Stoppers Atlanta at 404-577-TIPS (8477) or an online tip. The police department said any information leading to the arrest and indictment of a suspect may be eligible for a reward of up to $25,000.
This is a developing story. Check back often for new information.
Also download the 11Alive News app and sign up to receive alerts for the latest on this story and other breaking news in Atlanta and north Georgia.
MORE WAYS TO GET 11ALIVE