A Westlake High School senior has received over 50 college acceptances and over $1.3 million in scholarships.
"The goal was to ultimately not pay for college," said Daya Brown. "I knew I had to be not only better for myself, but better for my family."
Brown served as student council president for her entire high school career. She's also been a member of the Harvard Diversity Project, started her own production company, and launched a nonprofit podcast called The Scholar Social.
"The Scholar Social is a podcast to kind of teach teenagers what is going on in the world, but in a creative way," she said. "I think simple conversations is our way to showcase our voice in this generation."
Brown said the key to her success with her college and scholarship applications was starting early.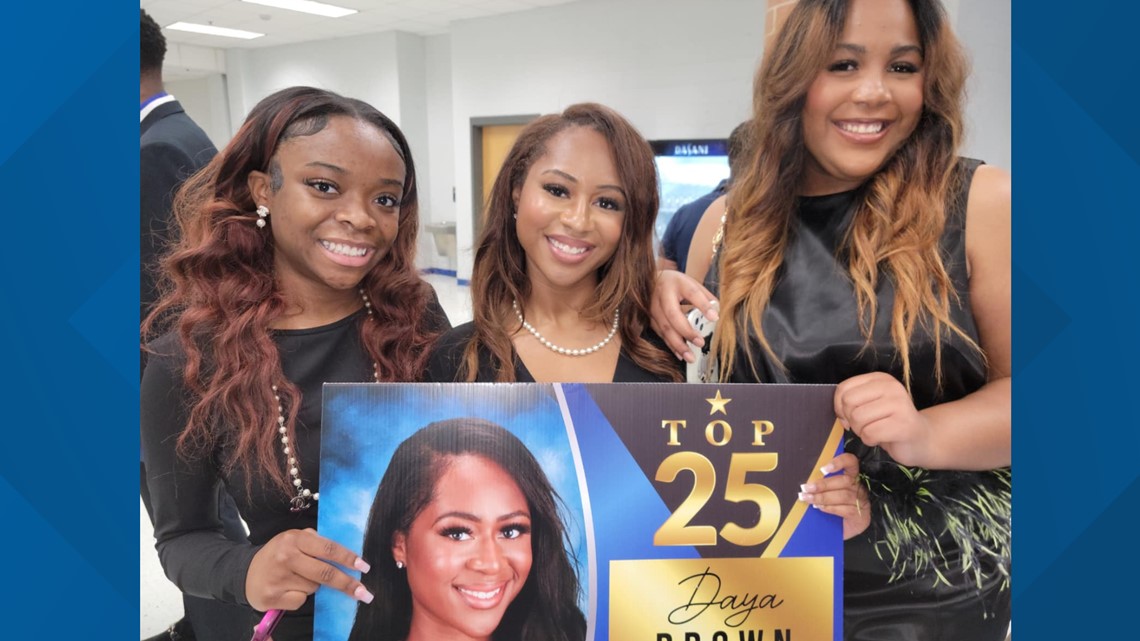 "I started that process during my sophomore year, started listing out every college that I wanted to go to," she said. "I was already looking at scholarships. In each quarter, I'm writing down a different goal. Colleges have made it so easy. You have virtual visits. Go to those visits, make sure you do your research."
She said she's learned a lot, dedicating 3 hours a day to applications, over about 4 months.
"Colleges love the uniqueness about applications," she said. "Sign up for those internships and go apply for that job. Go to that volunteer experience because they want to see who you are as a person."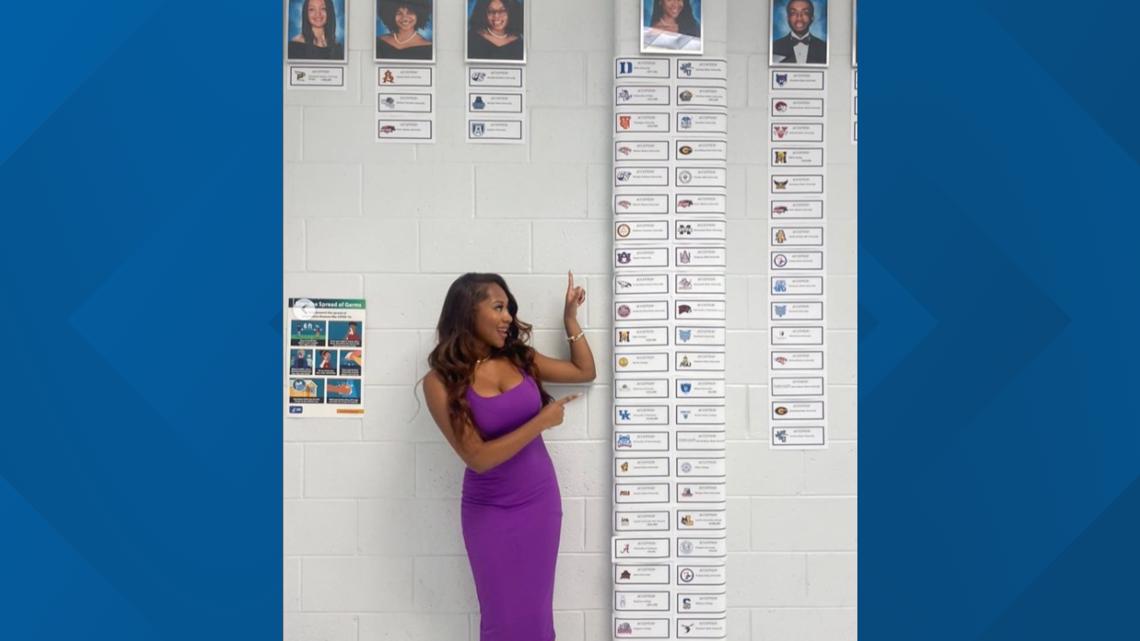 But Brown admitted it didn't come easy. She worked hard to overcome struggles, and sought financial aid wherever she could.
"Pain became my inspiration," she said. "Black people were once in a point where education was not an option. And I think with this accomplishment specifically, it has really made me like think I am my ancestors' wildest dreams."
Daya's mom Farrah said she couldn't be prouder.
"You lead people with how you make them feel, and she has a good, good heart," she said of her daughter. "I just love to see this generation thriving. We can't be who we are without this generation coming up. And they can't be who they are without us leading the path."
Brown said she plans to attend Duke University, where she'll pursue a career in production or journalism.
"I really love telling stories," she said. "I really love impacting people."
Brown said she hopes that impact grows as she does, not because of what she's done, but who she is.
"It's all about how I make people feel," she said. "I don't care if you remember my name, it doesn't matter how many accomplishments I have. At the end of the day if I impacted you, that's all that matters."
The US Department of Labor has a free scholarship search tool to help students identify funds they qualify for.
The University of Georgia admissions office recommends students "think about what makes you special and tell that story in your application through your activities, coursework, and essays. That will help us get to know the authentic you."
The University posted a list of application recommendations and myths for students here.