ATLANTA — Zoo Atlanta is welcoming quite the unique pair of hatchlings.
These bog turtles, whose "shells are roughly the size of a quarter," according to the zoo, are native to the Peach State. Unfortunately, the zoo adds these types of turtles are critically endangered, meaning they are just on the verge of being extinct in the wild.
The turtles' numbers are dwindling as their habitat becomes destroyed for roads, housing and other human activities. These tiny creatures are the smallest turtles in North America and are only found in the eastern part of the United States.
In Georgia, they reside in the state's mountain bogs, the zoo said.
Last July, their older siblings were born at the zoo, being their first bog turtle hatchlings in over 30 years. While the zoo said they currently weigh less than half an ounce, they'll only reach weights of just under four ounces.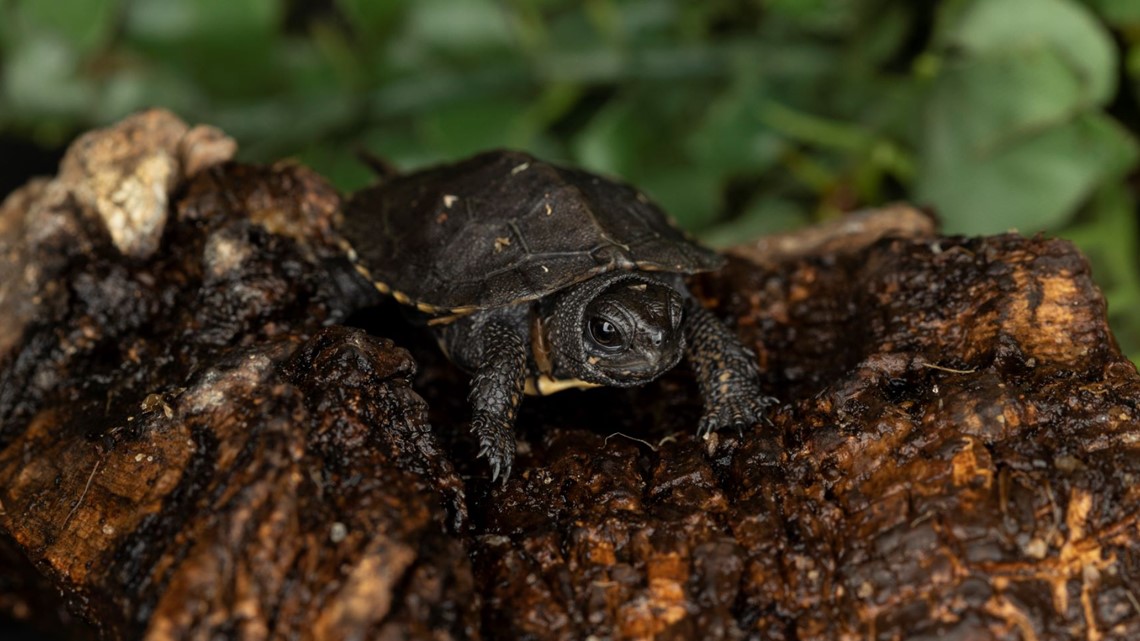 "Zoo Atlanta is thrilled to welcome new bog turtle hatchlings. Not only is every hatch vital to the remaining population of this critically endangered species, but this news also shines an important spotlight on efforts to preserve Georgia wildlife and wild environments," Jennifer Mickelberg, the vice president of collections and conservation for the zoo, said.
She added "people sometimes think of biodiversity as a feature of faraway places on other continents, when in fact our own state is a hotbed of biodiversity."
To learn more about the zoo's conservation efforts in Georgia, click here.