A community is still reeling from the deaths of 11 people killed during the Pittsburgh, Pennsylvania synagogue attack.
Six other were injured, including four officers. The attack happened Saturday at the Tree of Life Synagogue. The suspect, Robert Bowers, appeared in federal court in a wheelchair on Monday. Bowers was shot and wounded in a gun battle with police after what some are calling the deadliest attack on Jews in the U.S history.
Authorities said he expressed hatred of Jews during the rampage and told officers afterward that Jews were committing genocide and he wanted them all to die.
Police: Synagogue gunman said he wanted all Jews to die
In Atlanta, people are coming together to hold vigils in honor of the lives lost.
As people try to understand the tragedy, one question keeps being asked - would added security have made a difference? President Donald Trump said over the weekend he believes so.
Attorney Lance Larusso, who also establishes security protocols for houses of worship, talked to 11Alive about safety and soft-targets.
"We know about houses of worship they have a particular risk, they have open doors," he said.
The open doors make them a soft-target.
"Somebody who means harm to a place of worship - it's very easy for them to figure out when the vast majority of people are there."
READ: Metro Atlanta clergy respond to Pittsburgh synagogue shooting
PHOTOS: Pittsburgh synagogue shooting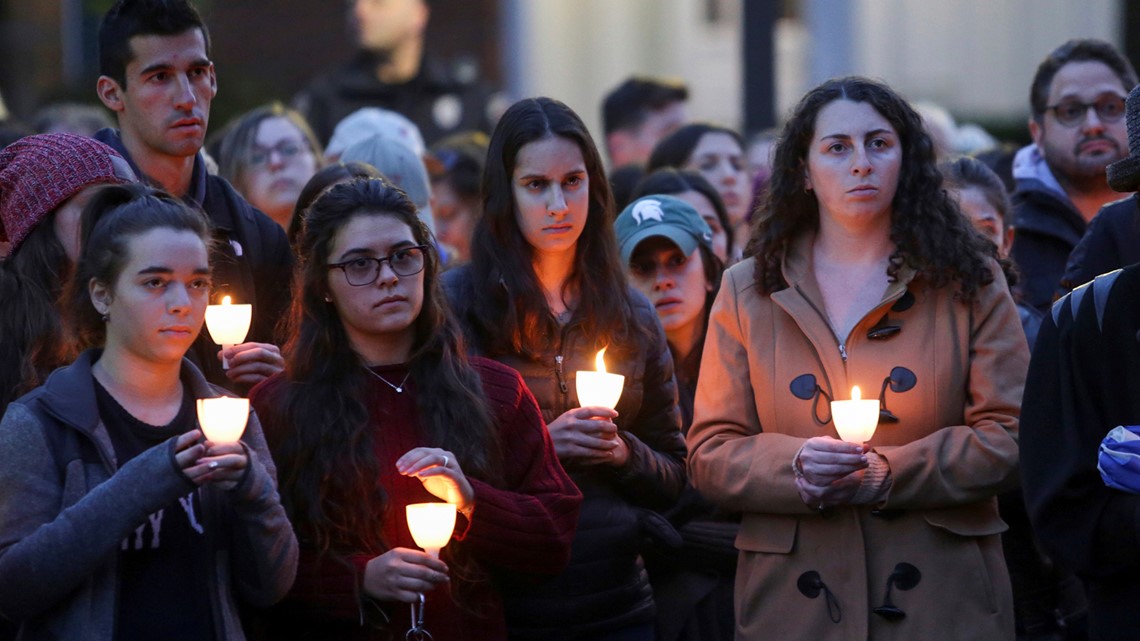 Pittsburgh Mayor Bill Peduto disagrees.
"The approach that we need to be looking at is how we take the guns, which is the common denominator in every mass shooting in America, out of the hands of those that are looking to express hatred through murder," he said.
Larusso thinks part of the solution is armed protection.
"Harden the target, make sure the doors are closed, access control is the most important thing, and then in addition, have some sort of armed security component," he explained. "Because if people do get through that first level of protection, even in the metro areas, you're going to have a four to six minute response time. If you look at active shooter situations around the US, they are over in four to six minutes."
However, Larusso doesn't think metal detectors are a part of the solution. The problem with them, he believes, is that you get a crowd from people trying to get in, and if someone comes up to try to cause harm, that could make things far worse.
MORE | Remembering the 11 victims of the Pittsburgh synagogue shooting